The new coronavirus and the disease it causes, COVID-19, has spread to dozens of countries around the world.
Below are news updates from March 2. Click here for March 3 updates.
EXCLUSIVE: Chinese Authorities Require Government Offices to Destroy Data Related to Outbreak
In recent weeks, the Chinese regime has reported fewer novel coronavirus diagnoses across the country, making it appear as if the outbreak is leveling off.
The Epoch Times previously obtained confidential internal documents showing that in the coastal province of Shandong, authorities were purposefully under-reporting the number of diagnostic kit test results that turned up positive.
Now it appears some local authorities have been required to destroy data they compiled relating to the virus outbreak.
Read the Epoch Times exclusive here.
5 Dallas Officers Potentially Exposed While Arresting Suspect
Five Dallas police officers were potentially exposed to the COVID-19 coronavirus on Sunday and were advised not to return to work, officials said.
"Per our contagious disease policy, all five officers that came in contact with the arrested person were notified of the potential exposure and advised not to return to work until further notice," the police department said in a statement Monday evening, according to local news outlets.
VIDEO: Beijing Hospitals Refuse Treatment to Non-Coronavirus Patient
A patient who is not a coronavirus patient tried to seek treatment in several hospitals in Beijing, but none of these hospitals accepted him. They told his family there are no hospital beds available for new patients.
Senegal Confirms First Case
Senegal's health minister on Monday announced the first case of coronavirus in the country, the second case in sub-Saharan Africa after one was confirmed in Nigeria last week.
The patient is a French man who lives in Senegal and came back from a skiing holiday in France on Feb. 26 on an Air Senegal flight, Health Minister Abdoulaye Diouf Sarr told reporters.
He passed a temperature check at the capital Dakar's main airport on his return but developed a fever two days later and went to a private clinic for a check-up, the minister said. That clinic alerted the authorities who have quarantined him in Dakar's Fann Hospital.
The patient had been in contact with his wife and two children, the minister said. It was not clear how many other people had also been in contact with him. Authorities are in the process of tracing the other passengers on the Air Senegal flight.
250 People Being Monitored for Coronavirus in Arizona
The director of the Arizona Department of Health Services confirmed Monday that the state is monitoring 250 people for the COVID-19 coronavirus.
"We know the disease is spreading and we can expect additional cases in Arizona," Dr. Cara Christ said during a news conference.
Christ said that of the 26 people tested in the state, 24 have come back negative, one was positive, and one person's test is pending, reported KTAR. She said that as many as 450 samples can be tested for COVID-19 each day.
Trump Calls on Federal Reserve to Lead, Not Follow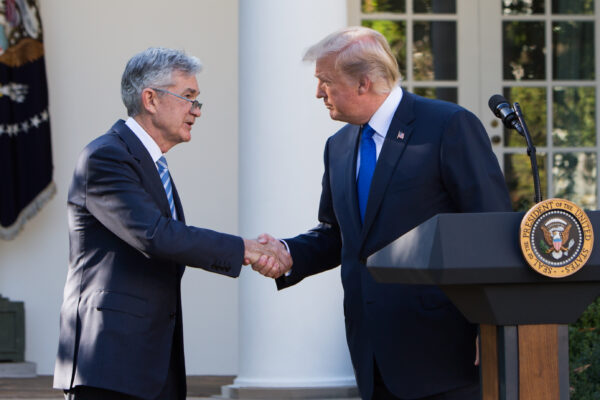 President Donald Trump has renewed calls on the Federal Reserve to slash interest rates as the world's central banks consider a joint policy response to the elevated risk of economic fallout from the novel coronavirus.
In signs of a growing likelihood of a major coordinated response to the virus epidemic, finance ministers of G-7 countries are planning a call Tuesday to discuss actions to prevent financial meltdown. Similarly, the International Monetary Fund and the World Bank said in a joint statement Monday they stood ready to help member countries cope with the potential economic fallout from the fast-spreading virus.
Trump, meanwhile, took to Twitter Monday to express his view that the Fed has been "slow to act" compared to other central banks, which he said are "pumping money into their economies," and urged Fed Chairman Jerome Powell to cut rates.
"We should be leading, not following," Trump said in the tweet, arguing that as other central banks have been "much more aggressive" with slashing rates, the United States has been left at a "competitive disadvantage."
Policeman, Fireman Test Positive in Rome
A policeman and a fireman based in Rome have tested positive for the new coronavirus, authorities said, raising the risk of the virus spreading in the Italian capital.
Authorities reported late on Sunday that a Rome policeman had tested positive. On Monday, the Spallanzani infectious diseases hospital where he was staying announced that his wife, two children, and sister-in-law were also infected.
A fireman living at barracks in the southeast of the city tested positive on Monday.
The school attended by the policeman's son, in the nearby town of Pomezia, was closed and lessons were suspended in the university faculty at Rome's main Sapienza university, attended by his other son.
San Antonio Mayor Declares Health Emergency
The mayor of San Antonio, Texas, issued a public health emergency over the spread of the COVID-19 coronavirus and also ordered that anyone quarantined at Lackland Air Force Base be prohibited from entering the city.
At the same time, the North Star Mall announced it would close after a coronavirus-infected patient visited it over the weekend.
Mayor Ron Nirenberg made the declaration in an attempt to make sure more than 120 coronavirus evacuees who were being quarantined at the Air Force base stay there. The people under quarantine were evacuated from the Diamond Princess, a cruise ship that was held off the coast of Japan for weeks in February, by the State Department before they were transported to several military bases across the United States.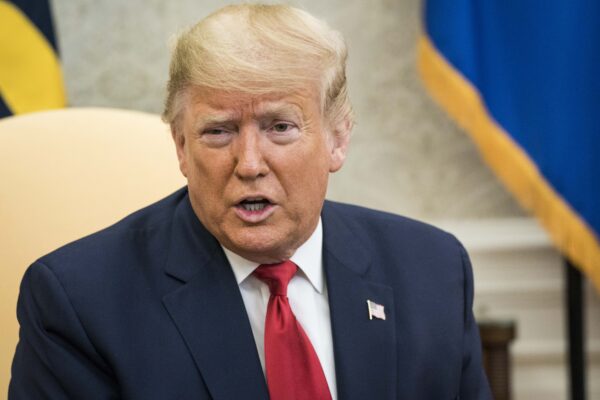 Trump: It's Safe to Hold Large Events
President Donald Trump said that it's "very safe" to hold large events such as political rallies while speaking to reporters Monday in Washington.
The president was queried about the rally he planned to attend on Monday night in North Carolina.
"Well, these were set up a long time ago," Trump said in the Oval Office. "I mean, you could ask that to the Democrats because they're having a lot of rallies. They're all having rallies; that's what they're doing."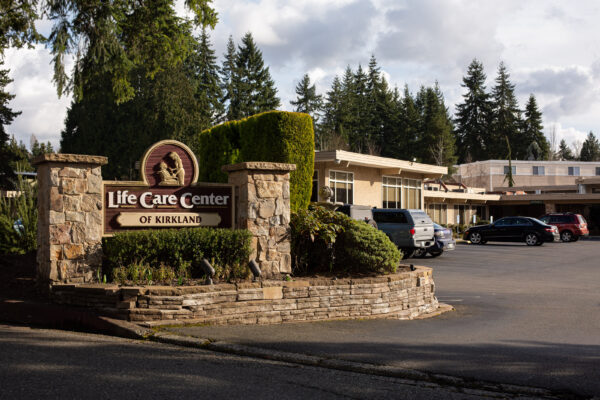 Wall Street Rebounds on Stimulus Hopes and Technicals
U.S. stock indexes rose sharply on Monday, driven by dip-buying, bargain hunting, and on reassurances by central banks and international financial institutions that they stood ready to counter any economic impact from the coronavirus.
At 1:07 p.m. EST, the Dow Jones Industrial Average was up 2.88 percent, the S&P 500 was up 2.56 percent, and the Nasdaq Composite was up 2.55 percent.
All three Wall Street titans fell more than 10 percent last week, their biggest weekly declines since the 2008 financial crisis. They also entered correction territory, defined as down more than 10 percent from all-time highs notched earlier in February.
Six Dead in Seattle Area
Six people in the Seattle area have died of illness caused by the new coronavirus, health officials said on Monday, as authorities across the United States scrambled to prepare for more infections, with the emphasis on ratcheting up the number of available test kits.
Dr. Jeff Duchin, chief health officer for Seattle and King County Public Health agency, announced the increase in fatalities from the previous two in Washington state. He told a news conference that the county was not recommending school closures or cancellation of any events at this point, but they do expect the increase in cases to continue.
The total number of cases in Washington state is now at 18. Five of the deaths were in King County and one from Snohomish County, also in the Puget Sound region just north of Seattle.
Italy Deaths Reach 52, Cases Climb Above 2,000
The death toll from COVID-19 in Italy jumped to 52 on Monday, from 34 the day before. The total number of confirmed cases in Europe's worst affected country climbed past the 2,000-mark.
The increase in deaths was the largest since the outbreak surfaced 10 days ago in the wealthy northern regions of Lombardy and Veneto. Lombardy, around Italy's financial capital Milan, is by far the hardest hit, with 38 casualties.
The virus has since spread south but the vast majority of cases remain centered on the original hotspots, with the addition of Emilia Romagna, another affluent region which borders on both Lombardy and Veneto and now has more cases than Veneto.
In total, 2,036 people have tested positive in Italy, up from 1,694 on Sunday. Of these, 149 have recovered, the civil protection agency said.
"What is comforting is that 50 percent of the 258 people who tested positive (in the last 24 hours) have no symptoms or are being looked after at home," Angelo Borrelli, head of the agency, told reporters.
In total, Italy has tested 23,345 people for the disease.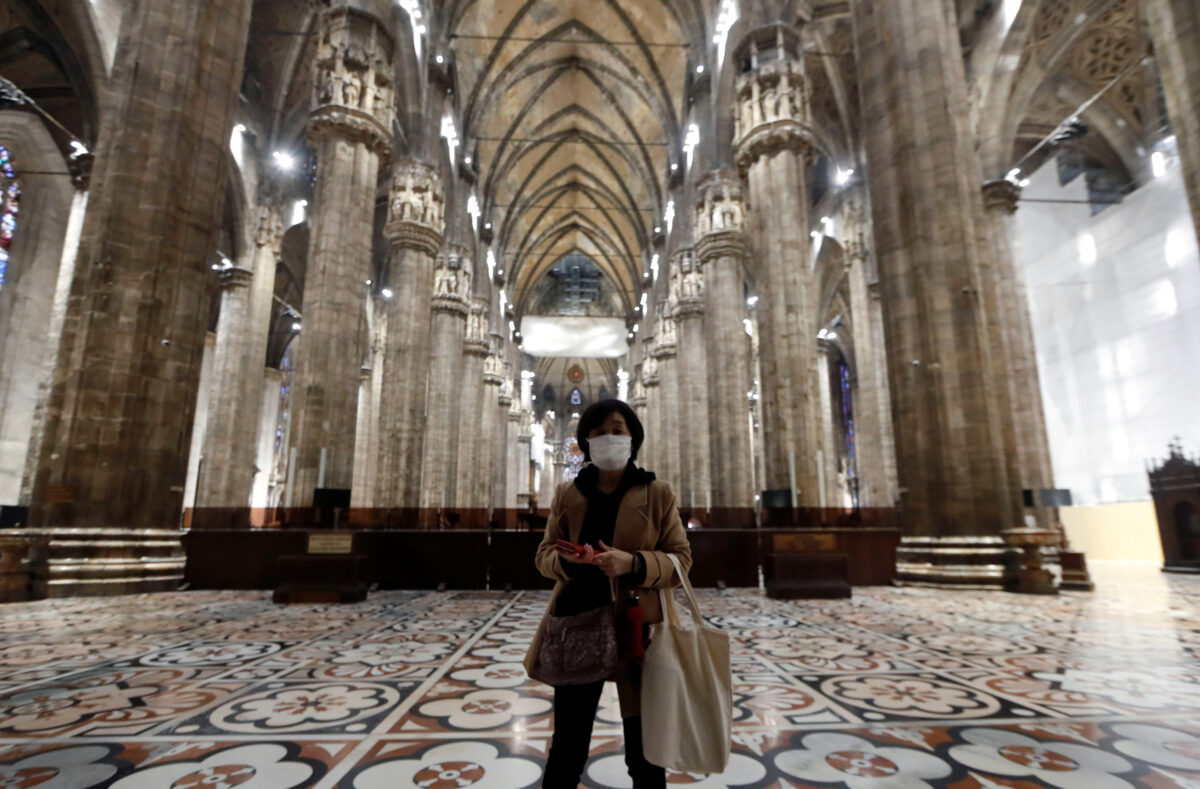 Baseball's Final Olympic Qualifying Event Postponed to June
Baseball's final qualifying event for the Tokyo Olympics has been postponed from April to June because of concerns over the virus outbreak that has infected nearly 89,000 people and caused more than 3,000 deaths, mostly in China.
The World Baseball Softball Conference announced Monday the qualification event scheduled for Taichung and Dou Liu in Taiwan from April 1-5 had been postponed to June 17-21 because of "player, personnel, and spectator health and safety measures against the spread of the coronavirus."
Hundreds of new cases of the virus that causes the COVID-19 disease have been announced in recent days outside of China. There have been 40 cases and one death in Taiwan.
The Olympics are scheduled to open July 24, with a baseball competition set to be played at Fukushima and Yokohama from July 29 to Aug. 8.
The second- and third-place teams from the Americas qualifying tournament in Arizona from March 22-26 will advance to the final qualifying tournament in Taiwan, joining a field that will include Australia, China, Netherlands, and Taiwan.
Baseball was an Olympic event from 1992-2008 and has been restored for the Tokyo Olympics.
Nigerian Officials Contact 100 People Who Might Have Been at Risk
Nigerian health officials have contacted about 100 people who might have been in contact with the West African nation's first COVID-19 coronavirus patient—identified as an Italian man—in an attempt to prevent an outbreak.
The Italian man arrived in Lagos, the most populous city, from Milan on Feb. 24 on a Turkish Airlines flight that connected in Istanbul, said officials in a Reuters report on Monday.
The Federal Ministry of Health said it "confirmed a coronavirus case in Lagos State Nigeria" and "was confirmed" on Feb. 27, according to a post on Twitter. The head of Nigeria's Center for Disease Control, Chikwe Ihekweazu, wrote that one "case is not a sign of failure" and called on residents to "avoid rumors" and not to "panic."
Senegal Confirms First Coronavirus Case: Health Ministry
Senegal's health minister on Monday announced the first case of coronavirus in the country, the second case in sub-Saharan Africa after one was confirmed in Nigeria last week.
The rapid spread of the new coronavirus has increased fears of a pandemic, prompting governments to step up control measures and sending global financial markets into a dive.
The patient is a French man who lives in Senegal and came back from a skiing holiday in France on Feb. 26 on an Air Senegal flight, Health Minister Abdoulaye Diouf Sarr told reporters.
He passed a temperature check at the capital Dakar's main airport on his return but developed a fever two days later and went to a private clinic for a check-up, the minister said. That clinic alerted the authorities who have quarantined him in Dakar's Fann Hospital.
The patient had been in contact with his wife and two children, the minister said. It was not clear how many other people had also been in contact with him. Authorities are in the process of tracing the other passengers on the Air Senegal flight.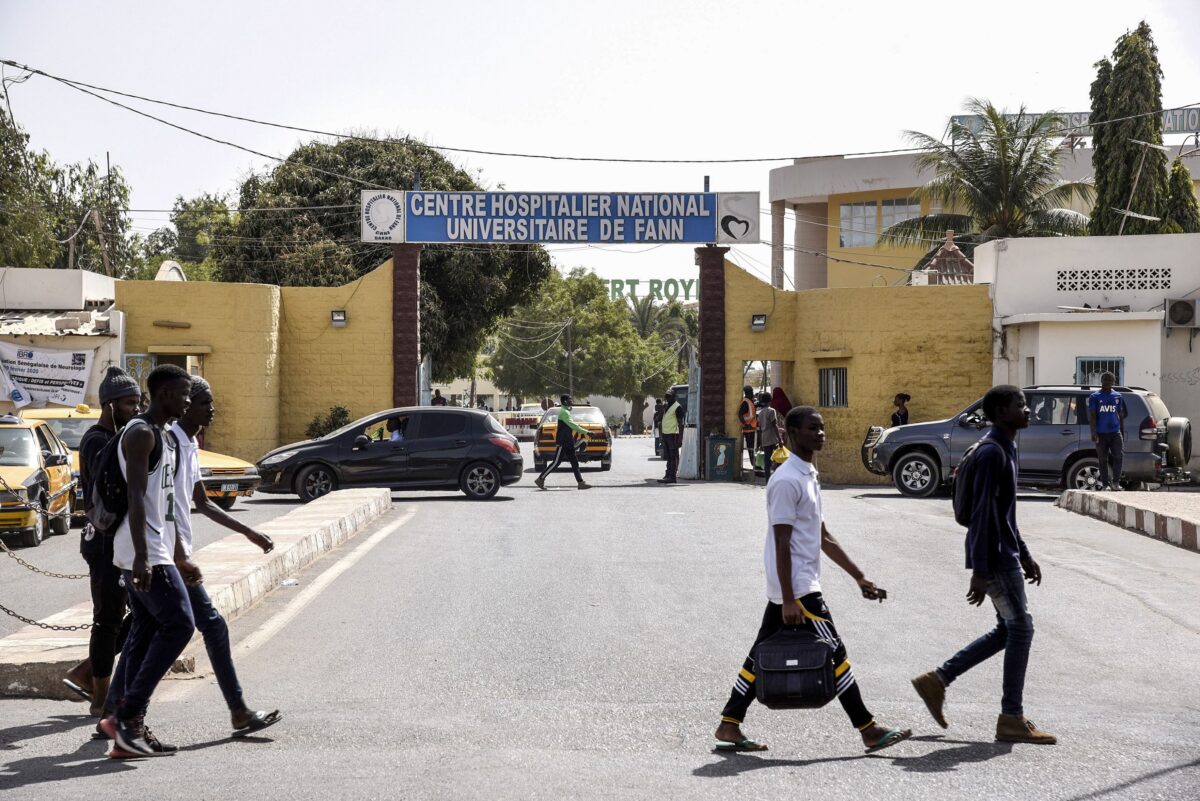 Top US General Says Military Preparing for Potential 'Pandemic'
The top U.S. uniformed military general said the military is planning for a number of different scenarios presented by the outbreak of the COVID-19 coronavirus, including a potential pandemic situation.
"The United States military looks at a wide variety of scenarios," Gen. Mark Milley, chairman of the Joint Chiefs of Staff, told reporters at the Pentagon. A "pandemic is the worst case," he added.
"Of course we do all kinds of planning in the department of defense," Milley added to reporters. He was asked about a possible vaccine, replying, "With respect to the vaccine, yes, the military labs are working very consistently … working in direct support with health and human services."
CDC: 91 Cases Now in US
There were 91 cases of the new coronavirus as of Monday morning, according to the Centers for Disease Control and Prevention (CDC).
The agency released updated figures after at least 23 new cases of the coronavirus were confirmed in the United States over the weekend, including the country's first two deaths from the new disease it causes.
New cases were announced in five states: Washington, Oregon, California, Rhode Island, Florida, and New York. The two deaths were both in Washington, where a nursing home is on lockdown over dozens of residents and staff members showing symptoms.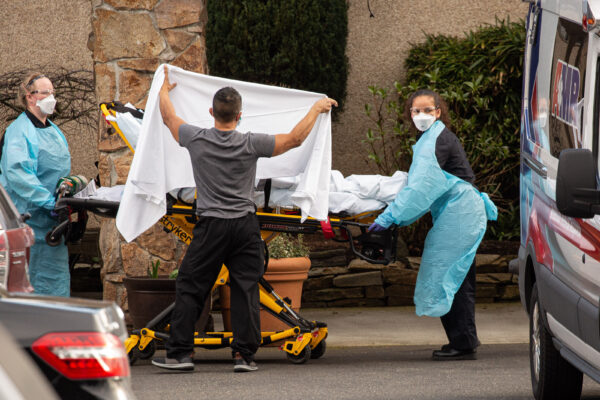 Hundreds Could Already Be Infected in US
Hundreds of people in the United States could already have the new coronavirus, experts found.
Researchers studied the genomes of two coronavirus infections in Washington state, one announced on Jan. 20 and the other reported on Feb. 28.
The second genome is on a branch in the evolutionary tree that descends directly from the first case, according to Trevor Bedford, an associate professor at the Fred Hutchinson Cancer Research Center and the University of Washington.
"This strongly suggests that there has been cryptic transmission in Washington state for the past six weeks," he wrote in an analysis of the findings. The research points to a "substantial outbreak" in the state, likely a few hundred cases, he said.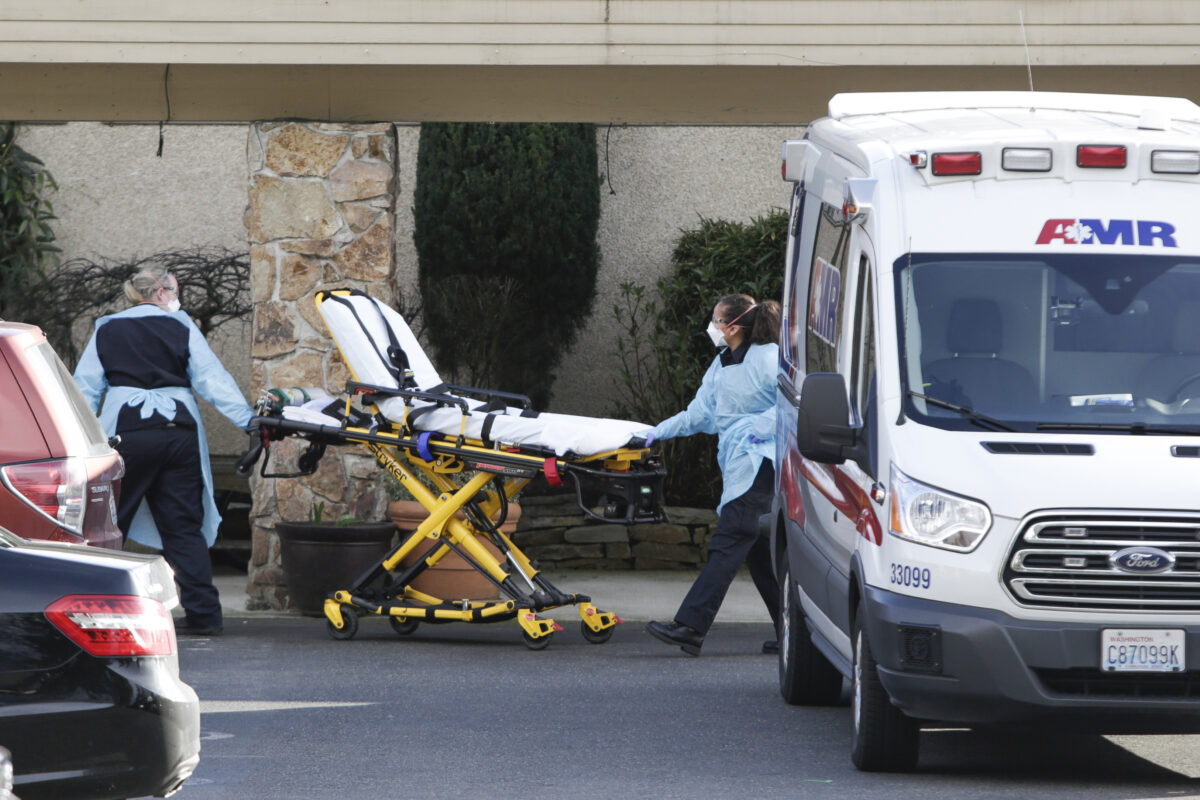 Schools Close in 4 States
Schools closed in Idaho, Oregon, Rhode Island, and Washington on Monday for deep cleaning after students or staff tested positive for the new virus or were suspected of possibly becoming infected.
Colville School District in eastern Washington said on Sunday that it would be closed on Monday because of "a person under investigation" for COVID-19. The Lake Washington Institute of Technology in Kirkland and Kentwood High School and Covington Elementary School in Kent were also closing, officials said. The institute sent students to the Life Care Center in Kirkland, which has confirmed multiple cases and reported dozens showing symptoms of the new virus.
The schools in Kent were closing because a parent of two students was being tested for the virus.
Troy School District and Genesee Joint School District in Idaho also said schools would be closed Monday to allow for "precautionary coronavirus cleaning."
The closings stemmed from some band members in the district attending the same jazz festival as a group from Jackson High School near Seattle. At least one student from Jackson has tested positive. The school was closed on Monday to allow for "deep disinfecting," the superintendent said.
After a staff member in Oregon tested positive for the new virus, Forest Hills Elementary shut down for several days for cleaning, officials said.
Three Catholic schools in Rhode Island, meanwhile, were closed after several students or staff members tested positive for the new virus after taking a trip to Europe.
Adviser to Iranian Supreme Leader Khamenei Dies
A close adviser to Iran's Supreme Leader Ayatollah Ali Khamenei died on Monday in Tehran after succumbing to the COVID-19 coronavirus, according to state-run media.
Mohammad Mirmohammadi, 71, was a member of Khamenei's Expediency Council, reported The Associated Press, citing state-run radio.
Iran has confirmed over 1,500 infections and 66 deaths as of Monday, AP reported, which added that China, where the COVID-19 outbreak is believed to have originated, has sent health experts to deal with the outbreak.
South Korea, Japan Infections Put China's Factories at Risk
The spread of the coronavirus in South Korea and Japan could mean a second wave of disruption at Chinese factories after the disease triggered a record contraction in activity last month.
Cases of the flu-like outbreak have jumped in South Korea and Japan, prompting some manufacturers there to partially suspend operations and risking a reduction in the supply of spare parts to factories in China as they restart work.
Number of Cases Soar in South Korea
South Korea now has over 4,000 confirmed cases of the novel coronavirus, after the government reported nearly 600 new cases on March 2.
The Korea Centers for Disease Control and Prevention (KCDC) reported 476 new cases on Monday morning, before logging 123 more cases in the afternoon.
The Korean government also announced four additional deaths due to the virus, including an 87-year-old woman and an 82-year-old man, according to local outlet Yonhap News Agency.
Currently, South Korea has a total of 4,335 known cases of coronavirus and 26 deaths. Among them, 31 have recovered from the virus and been discharged from the hospital.
South Korea is now one of the hardest-hit areas by the virus outside of mainland China, having seen its known cases spike dramatically from 104 on Feb. 20.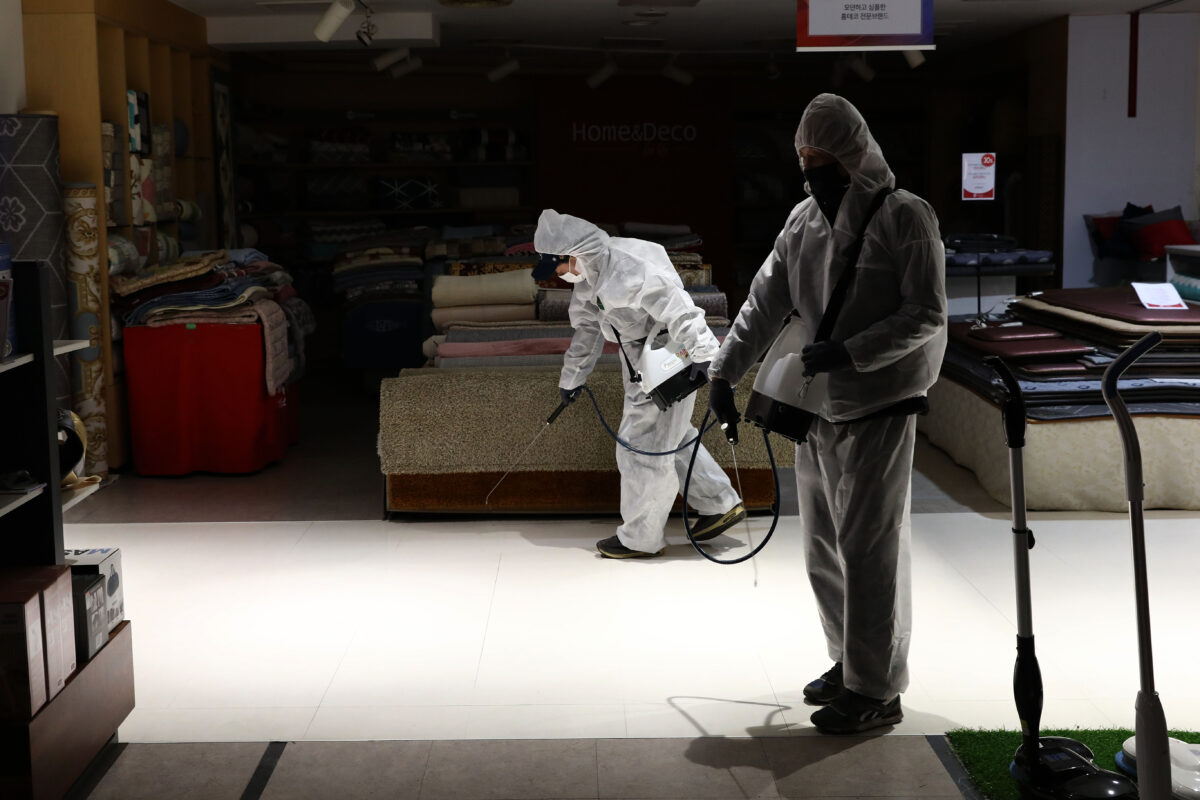 Virus Spreads to Over 60 Countries
COVID-19 cases surged in Italy, and France closed the world-famous Louvre Museum on March 1 as the deadly outbreak that began in China sent fear rising across Western Europe, threatening its tourism industry.
The number of countries hit by the virus climbed past 60, and the death toll worldwide reached at least 3,000.
New fronts in the outbreak opened rapidly over the weekend, deepening the sense of crisis that has already sent financial markets plummeting, emptied the streets in many cities, and rewritten the routines of millions of people. More than 88,000 worldwide have been infected, with the virus appearing on every continent but Antarctica.
Australia and Thailand reported their first deaths on March 1, while the Dominican Republic and the Czech Republic recorded their first infections.
Italian authorities announced that the number of people infected in the country soared 50 percent to 1,694 in just 24 hours, and five more people had died, bringing the death toll there to 34. France raised its number of reported cases to 130, an increase of 30 from the day before, and said it has seen two deaths from the virus.
The U.S. government advised Americans against traveling to the two northern Italian regions hit hardest, including the Milan area, and Delta Air Lines suspended its daily flight between New York and Milan.
The travel restrictions against Italy and the rising alarm in France could deal a heavy blow to the countries' tourism industries. Spring, especially Easter, is a hugely popular time for schoolchildren to visit France and Italy.
Iran, Iraq, and South Korea, among other places, also saw the number of infections rise. Cases in the United States climbed to at least 74 with the first death inside the United States reported on Feb. 29—a man in his 50s in Washington state who had underlying health problems but hadn't traveled to any affected areas.
Panic-buying of daily necessities emerged in Japan, where professional baseball teams have played spring-training games in deserted stadiums. Tourist sites across Asia, Europe, and the Mideast were deserted. Islam's holiest sites have been closed to foreign pilgrims. And governments have closed schools and banned big gatherings.
In France, the archbishop of Paris told parish priests to put the Communion bread in worshippers' hands, not in their mouths. French officials advised people to forgo the customary kisses on the cheek upon greeting others. And the Louvre closed after workers who guard the "Mona Lisa" and the rest of its priceless artworks expressed fear of being contaminated by the stream of visitors from around the world.
Florida Declares Public Health Emergency After 2 Coronavirus Cases Confirmed
Two cases of the COVID-19 coronavirus were confirmed in Florida on Sunday, prompting Gov. Ron DeSantis to declare a public health emergency in the state.
The patients, who are both adults from the state's Gulf Coast, tested "presumptively positive" for the new virus. One patient was located in Hillsborough County and another person was located in Manatee County, officials said.
For the time being, the two are being quarantined, and the Florida Department of Health is monitoring every person who came into contact with them.
Australia Reports First 2 Cases of Human-to-Human Transmission
Two new coronavirus cases in the Australian city of Sydney have been confirmed to be local human-to-human transmission in New South Wales, the state's health minister said on Monday.
Health Minister Brad Hazzard said that a 53-year-old doctor in western Sydney who tested positive for the virus had been in direct contact with patients through his work, and was most likely exposed that way.
The second case is a 41-year-old woman who likely contracted the virus from her brother who recently returned from Iran with the disease.
Hazzard said that NSW Health is now investigating whether other patients of the doctor need to be contacted and possibly quarantined.
"There are no indications anyone else has contracted it from the doctor but NSW Health is taking every precaution," he said.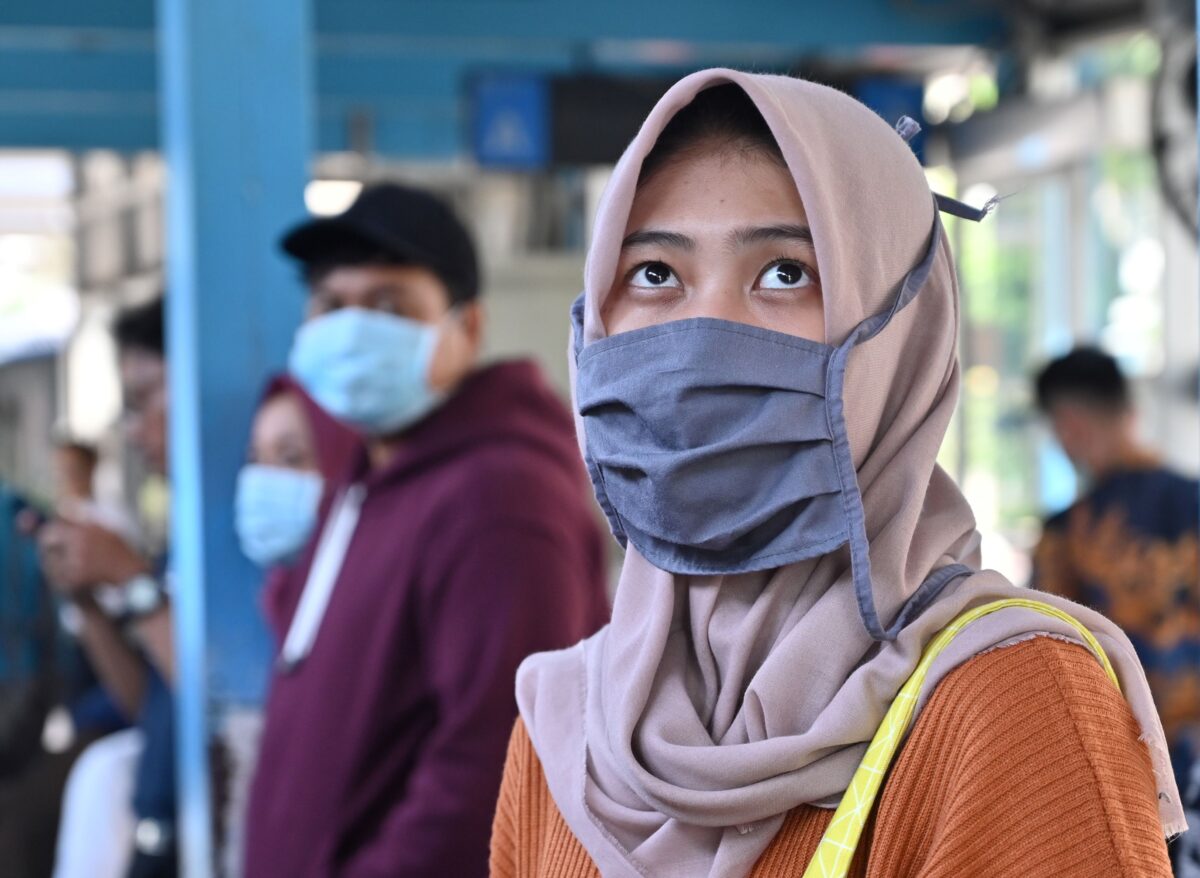 Indonesia Confirms First Cases
Indonesian President Joko Widodo confirmed in a Monday press conference that two people have tested positive for COVID-19.
A mother, 64, and daughter, 31, from the West Javan city of Depok are the nation's first known cases. They have been quarantined in a hospital ward since their detection on Sunday, Widodo's health minister said.
Indonesia is the world's fourth most populous nation with a population of more than 260 million people.
Australia Confirms First Tasmanian Case
A man who landed in Australia's state of Tasmania from Iran has tested positive for the virus.
Tasmanian authorities said that the 40-year-old arrived in Launceston on Saturday via Malaysia and Melbourne.
He has since been brought to Launceston General Hospital for quarantine and monitoring.
Tasmania's Public Health director Mark Veitch said on Monday that the risk to the local community from the man was limited.
"The risk to any passengers or crew on this flight is very low from this man," he said, adding that "he had very little movement through Launceston, really getting between the airport and reaching his residence, so we don't believe there's any wider risk to the Launceston community."
According to the authorities, the man had suffered from a fever while in Iran "a couple of weeks ago" but he is now "quite well" and possibly on the "tail end" of the virus.
On Sunday, the state of Victoria's Department of Health and Human Services confirmed that a woman in her 30s had tested positive for the virus after landing in Melbourne from Iran.
The Victorian woman traveled from Tehran via Kuala Lumpur and Bali, arriving in Australia around 6 a.m. on Friday.
She started feeling unwell while traveling to Melbourne, and authorities are following-up with people who also traveled on her plane.
The health department said the woman traveled by private car directly home, which eliminates the risk of further public exposure sites.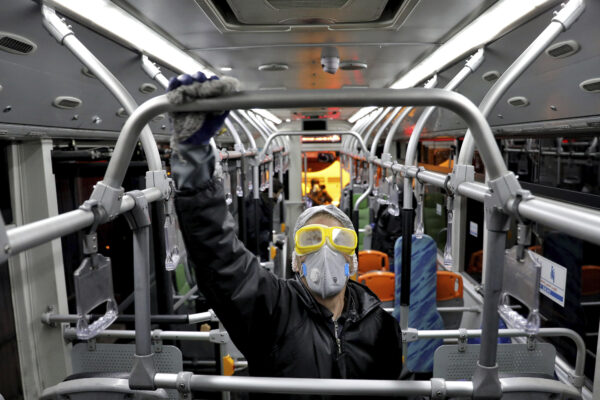 Kazakhstan to Bar Iranian Nationals Entry
Kazakhstan will bar Iranian nationals from entering the Central Asian nation starting from March 5, the government said on Monday, in an effort to prevent the spread of the coronavirus.
The government will also decrease the number of flights to and from Azerbaijan and suspend the issuance of work permits to citizens of countries hit by the virus, officials said at a government meeting on Monday.
For updates from March 1, click here.
Melanie Sun, Zachary Stieber, Jack Phillips, Tom Ozimek, Frank Fang, Isabel Van Brugen, the Associated Press, and Reuters contributed to this article.