The following updates are from Jan. 30. Click here for updates from Jan. 31.
US Upgrades Travel Warning For China to 'Do Not Travel'
The U.S. State Department has upgraded its travel advisory for China from level 3, "reconsider travel," to the highest level, "Level 4: Do not travel."
"Travelers should be prepared for travel restrictions to be put into effect with little or no advance notice," it said. "Commercial carriers have reduced or suspended routes to and from China."
The department urged U.S. citizens currently in China to consider leaving the country through commercial means.
Virgin Atlantic Suspends Flights to Shanghai
British airline Virgin Atlantic announced that it had suspended flights from Heathrow to Shanghai for two weeks from Feb. 1, according to a travel alert issued by the airliner.
After careful consideration of the ongoing coronavirus outbreak within China, Virgin Atlantic has decided to suspend daily Shanghai operations from Saturday 1st Feb for 14 days. The latest customer travel advice can be found here: https://t.co/AtrWyMFTWb pic.twitter.com/dVaRr1h8NF

— Virgin Atlantic (@VirginAtlantic) January 30, 2020
"Our service to Hong Kong is operating as scheduled," the airline stated. Currently, Hong Kong has 12 confirmed cases of coronavirus.
The airline joins American Airlines, British Airways, Air Canada, and others to halt flights into China.
China Insider Claims Top Communist Officials Looking to Protect 11 Cities from Virus Outbreak
Stephen Shiu Yeuk-yuen, a senior political commentator and media professional in Hong Kong, told the Hong Kong edition of The Epoch Times on Jan. 28 that he had obtained insider information about how top Chinese Communist Party officials plan to respond to the coronavirus outbreak.
According to Shiu, an insider in the CCP's top leadership had told him that top officials were concerned that the outbreak would bring an end to CCP rule, and discussed saving 11 cities from the coronavirus outbreak during a Jan. 25 emergency Politburo meeting.
The 11 cities on the CCP's priority list are said to be Beijing, Tianjin, Shanghai, Guangzhou, Shenzhen, Hong Kong, Hangzhou, Xi'an, Shenyang, Harbin, and Urumqi.
Read more here.
France Reports 6th Case of Coronavirus
Jerome Salomon, France's director general of health, announced a new case of known coronavirus infection in Paris in a press conference on Jan. 30, according to local newspaper Ouest-France.
In a case of human-to-human transmission, a doctor was infected when treating a patient from China, Salomon said. The doctor is now in isolation in a Paris hospital while the patient has returned to China.
Hong Kong Reports 2 New Cases of Coronavirus, Bringing Total to 12
Hong Kong has reported 2 new cases of 2019-nCoV, bringing the city's total number of known virus carriers to 12.
One of the new cases involved a human-to-human transmission, the first such case in Hong Kong, according to Hong Kong media. The patient, a 37-year-old woman, is the daughter of a couple from Wuhan who had already tested positive for the virus.
The second new case involved a 75-year-old man living in Tsing Yi, an island to the northwest of Hong Kong Island. He visited Shunde District in southern China's Guangdong Province from Dec. 30 to Jan. 7. Later, he visited Macao from Jan. 10 to Jan. 14.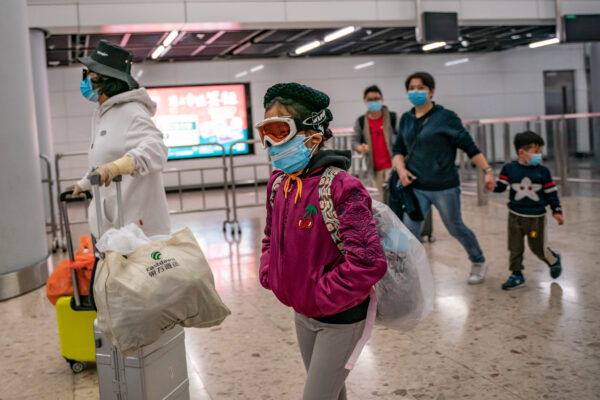 Trinidad and Tobago Imposes Travel Restriction on Travelers from China
Terrence Deyalsingh, Trinidad and Tobago's health minister, announced that travelers from China will not be allowed entry into the Caribbean country for 14 days after leaving China, according to local daily Trinidad Express.
Deyalsingh made the announcement on Jan. 30 and the restriction was to take effect immediately.
Currently, Trinidad and Tobago does not have any confirmed cases of coronavirus.
Italy Blocks All China Flights After First Cases of Coronavirus Confirmed
Italian Prime Minister Giuseppe Conte has confirmed the first two known cases of novel coronavirus in the country in a press conference late Thursday night.
A Chinese couple, 66 and 67, tested positive for the virus in Rome, Italy, according to the local daily La Reppublica.
The couple were part of a tour group that arrived at Malpensa Airport in Varese on Jan. 23, and subsequently stayed at Hotel Palatino. They had been to multiple tourist sites in Italy.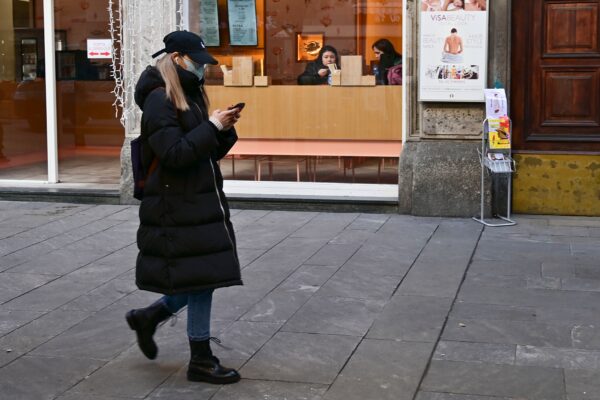 "The situation is serious but totally under control. There's no need to scaremonger," health minister Roberto Speranza told reporters.
Conte added that Italy is now blocking all air traffic with China.
"We are the first country to take such a precautionary measure," he said.
Read more here.
WHO Declares Global Emergency
The World Health Organization (WHO) declared a public health emergency of international concern over the new coronavirus outbreak. The organization held discussions for two days last week on the virus but did not declare a global health emergency at the time. Since then, new patients have been diagnosed in a slew of countries, including some who did not travel to China themselves.
"Our greatest concern is the potential for the virus to spread to countries with weaker health systems, and which are ill-prepared to deal with it," WHO Director-General Dr. Tedros Adhanom Ghebreyesus said at a press conference on Thursday.
The declaration has only happened five times in the past ten years.
WHO describes the move as "an extraordinary event which is determined to constitute a public health risk to other States through the international spread of disease and to potentially require a coordinated international response."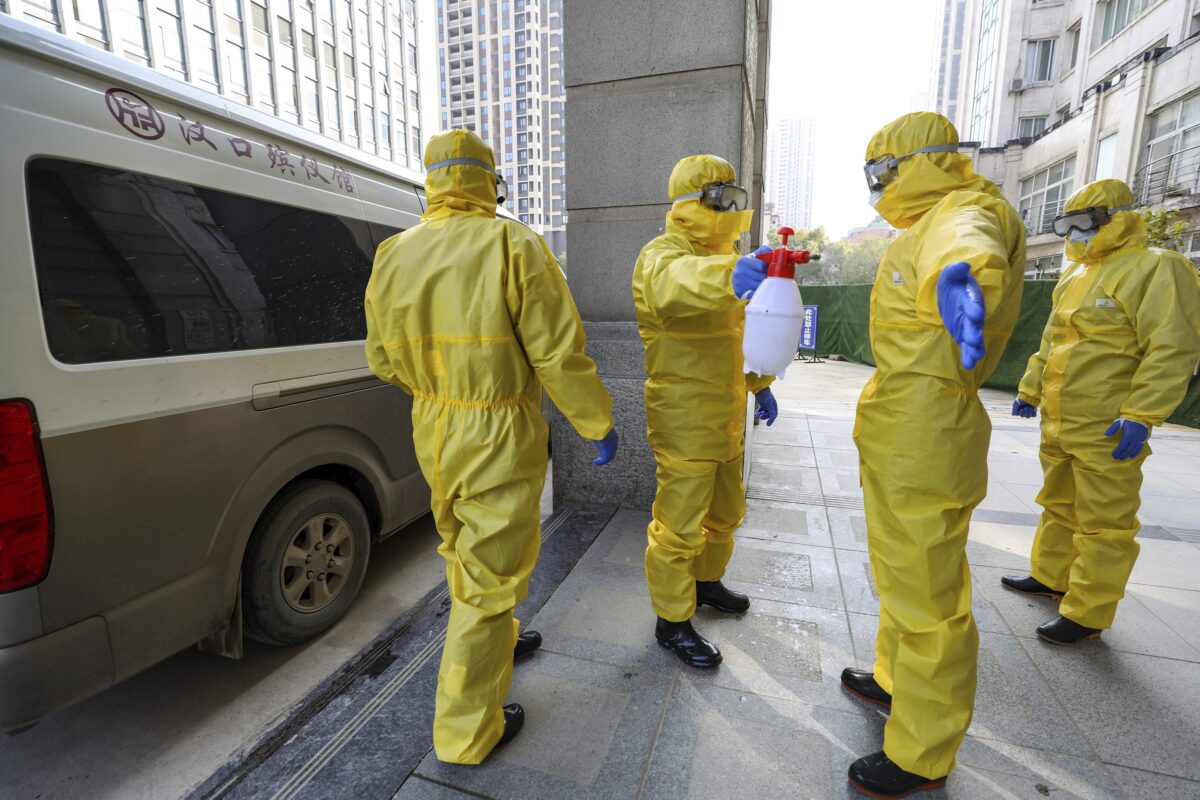 US to Offer More Flights Out of Wuhan
Additional flights are planned to evacuate American citizens from Wuhan, the epicenter of the new coronavirus, officials said.
In a Thursday statement to Americans in the Wuhan and Hankou areas, the agency said it "will be staging additional evacuation flights with capacity for private U.S. citizens," leaving Wuhan's international airport on Monday, Feb. 3.
American citizens with valid passports should contact CoronaVirusEmergencyUSC@state.gov to leave. Those who are seeking transport have to be subjected to the Centers for Disease Control and Prevention (CDC) "screening, health observation, and monitoring requirements," the agency wrote.
The announcement came after the State Department chartered a plane to fly Americans, primarily department personnel, from Wuhan. The 195 people touched down at March Air Reserve Base on Wednesday and are expected to stay in isolation for at least three days as they're intensely monitored for signs of the virus.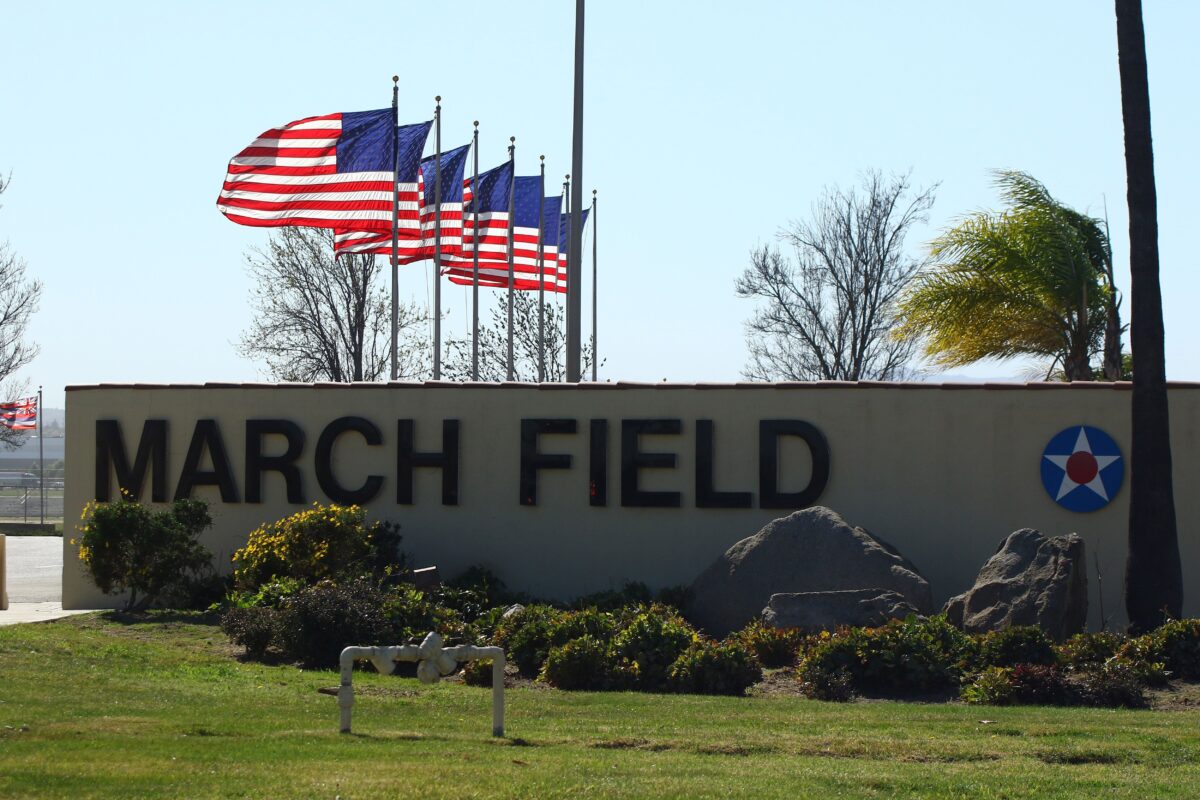 New Patient in US Didn't Travel to China
The first case of a person contracting the Novel Coronavirus from another person in the United States was confirmed on Jan. 30. Officials said the man, in his 60s, did not travel to China.
The other five confirmed patients in the United States traveled to China before returning to America.
The new patient contracted the new virus from his wife, a woman in her 60s who returned from Wuhan on Jan. 13.
She did not show symptoms during her travel but later developed symptoms and was isolated at a hospital. Her husband developed symptoms in recent days and tests showed he had the virus.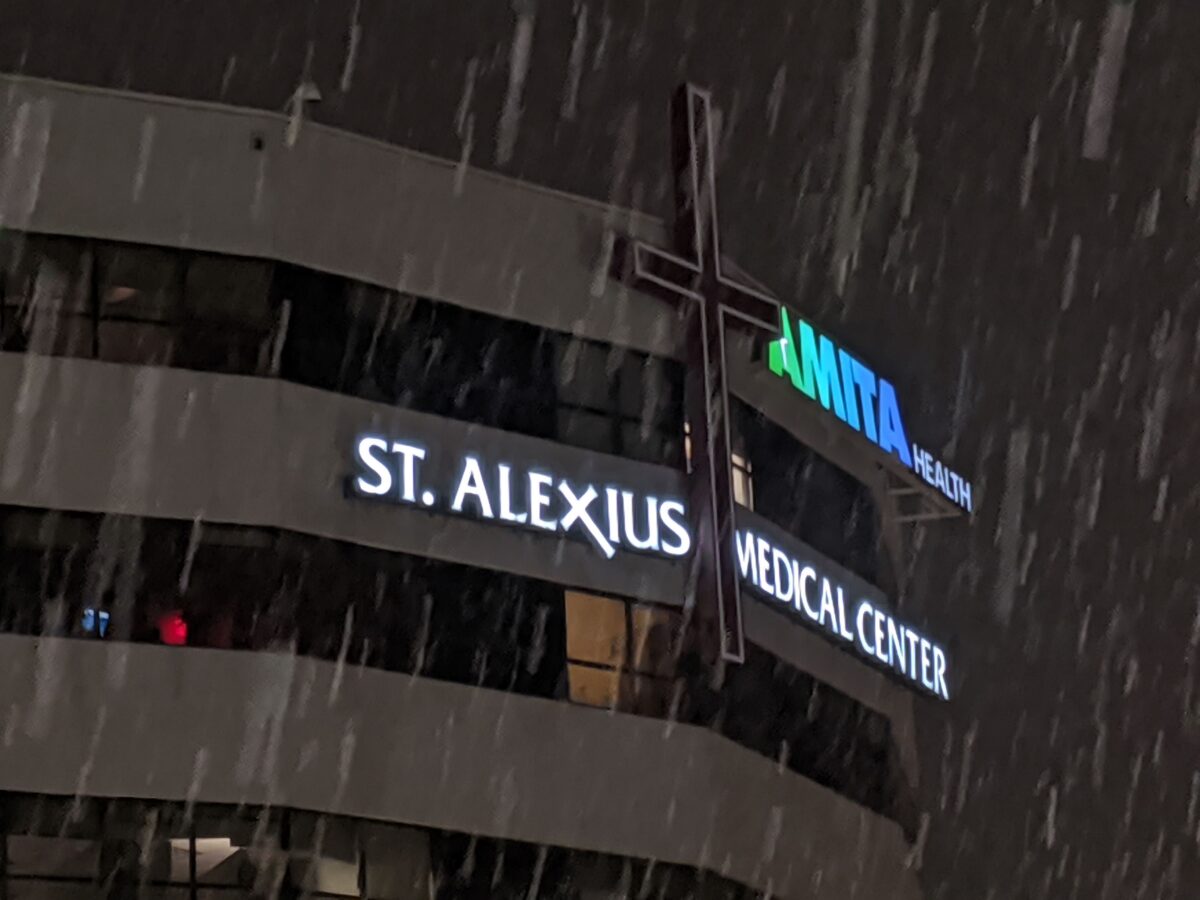 US Not Restricting Travel, but Number of Flights Dropping
The United States isn't yet restricting travel to or from China, Health and Human Services Secretary Alex Azar said on Thursday.
"We're not going to take any public health options off the table to protect the American public but what we're seeing already is a diminution in flights going back and forth between China and the United States," Azar said on CNBC when asked if officials might announce a travel ban.
The declining number of people arriving in the United States from China is "a natural consequence" of heightened State Department travel advisories, Azar said, referring to a level four advisory warning people not to travel to Hubei Province and a level three advisory advising people to consider any travel to other parts of China.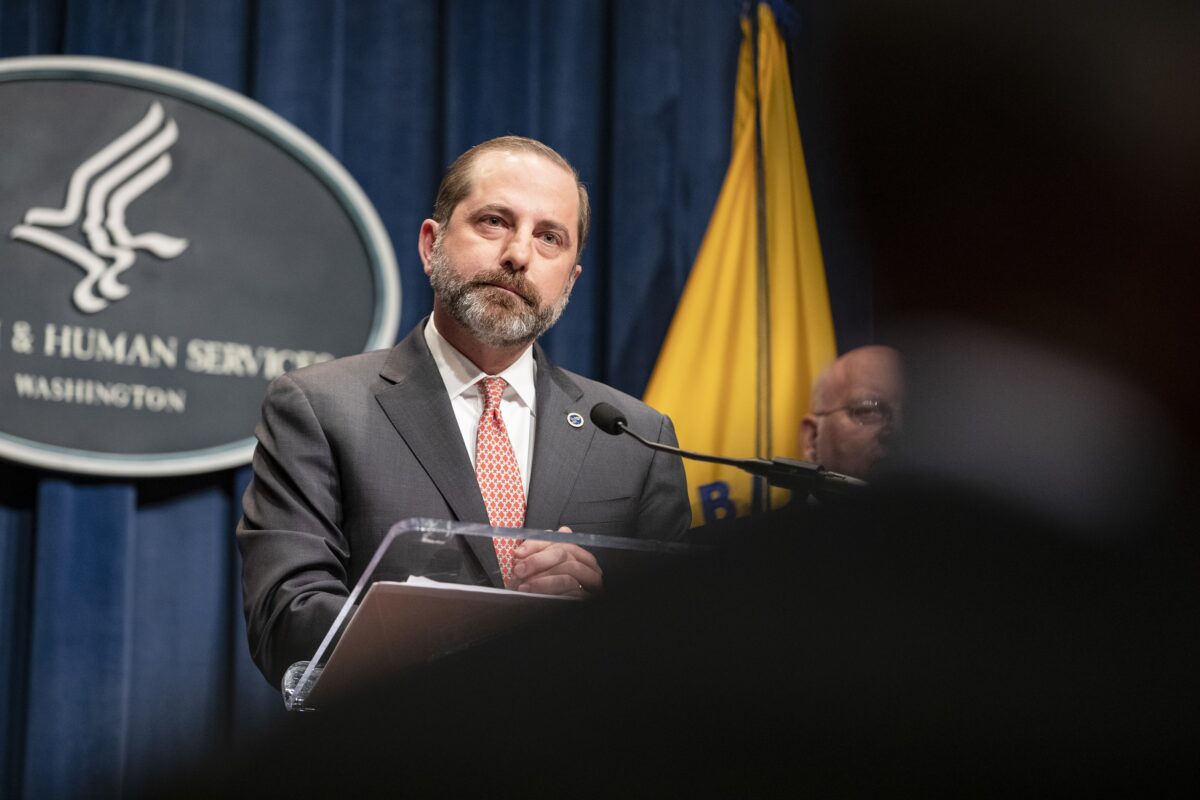 6,000 Passengers Held on Cruise Ship in Italy
A spokesperson for Costa Cruises said a 54-year-old Chinese woman was showing symptoms of coronavirus on the cruise ship, which has prompted quarantines and lockdowns in several Chinese cities and fears of a global health epidemic.
A Costa Cruises spokesperson told Epoch Times that a "sanitary protocol has been activated for a guest" on the Costa Smeralda, docked off the coast of Civitavecchia, adding that the person is of Chinese origin.
She was placed "isolation on the onboard hospital since last night together" with her travel mate.
"As soon as the suspected case was detected, the medical team on board immediately activated all the relevant health procedures to promptly isolate and manage" the case, according to the cruise liner.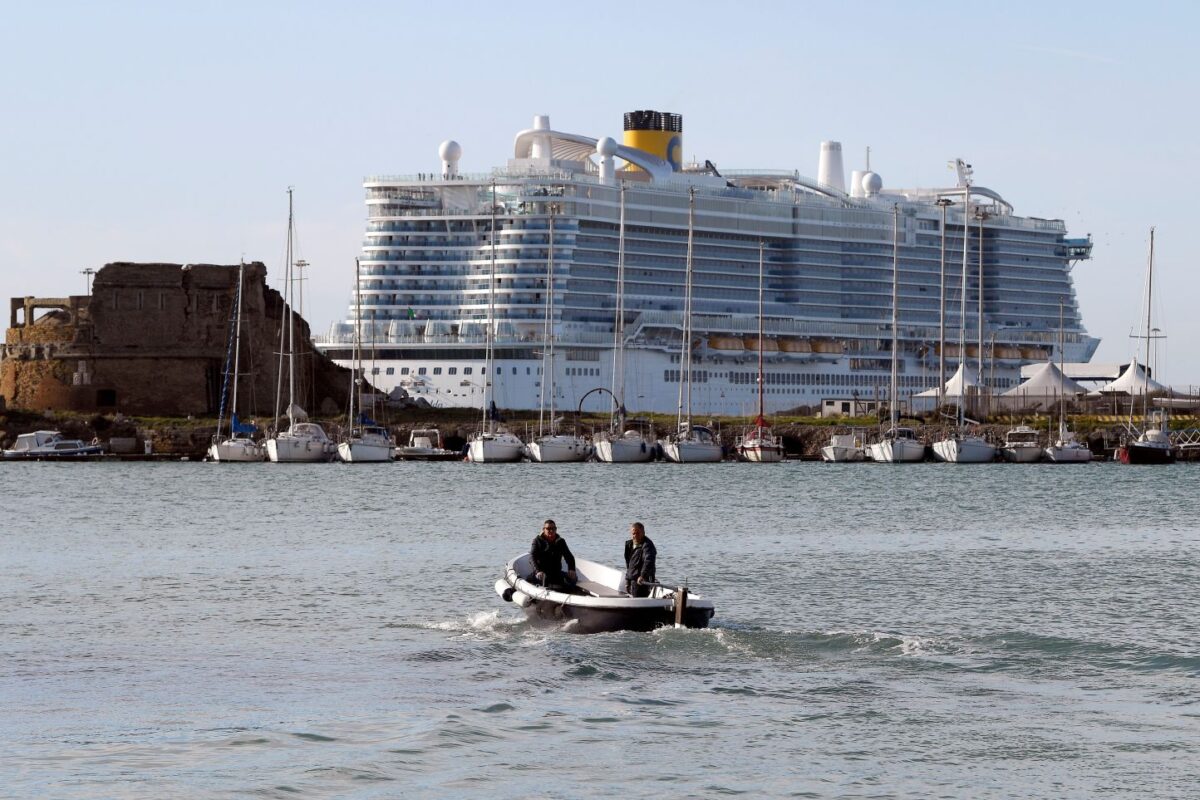 Trump Forms Task Force
President Donald Trump announced on Wednesday a new task force to monitor and combat the new coronavirus that started in China.
The President's Coronavirus Task Force will lead the U.S. government's response to the 2019 Novel Coronavirus and keep Trump apprised of developments.
The task force will lead the Trump administration's efforts to "monitor, contain, and mitigate the spread of the virus" and give Americans accurate and up-to-date health and travel information, White House press secretary Stephanie Grisham said in a statement.
Taiwan Reports 9th Case of Coronavirus
Chen Shih-chung, Taiwan's health and welfare minister, announced Taiwan's ninth confirmed case of coronavirus on Jan. 30.
The patient, a woman, began to have respiratory symptoms on Jan. 27, and went to a hospital the following day. She tested positive for coronavirus on Jan. 30.
Her husband worked in Wuhan and recently returned to Taiwan. He was experiencing mild symptoms when he arrived on Jan. 12. He was discharged without being tested, Health and Welfare Minister Chen Shih-chung said, reported the China Post.
Officials weren't aware of any asymptomatic cases at the time, he added.
Test results for the man are now pending.
Japanese Minister Calls on Taiwan's Participation in WHO
Japanese Prime Minister Shinzo Abe, in a parliamentary session on Jan. 30, said Taiwan's participation in the World Health Organization (WHO) was important to fight the coronavirus.
"It will be difficult to maintain health and prevent further infections in this region if [Taiwan] is excluded for political reasons," said Abe, according to local newspaper Mainichi Shimbun.
He added, "We will continue to make our country's stance clear at the WHO."
Beijing views Taiwan as a renegade province and has tried to diminish the island's international presence by blocking it from becoming a member of international organizations such as the WHO.
Taiwan was not allowed to take part in an emergency meeting held by the WHO in Geneva on Jan. 22.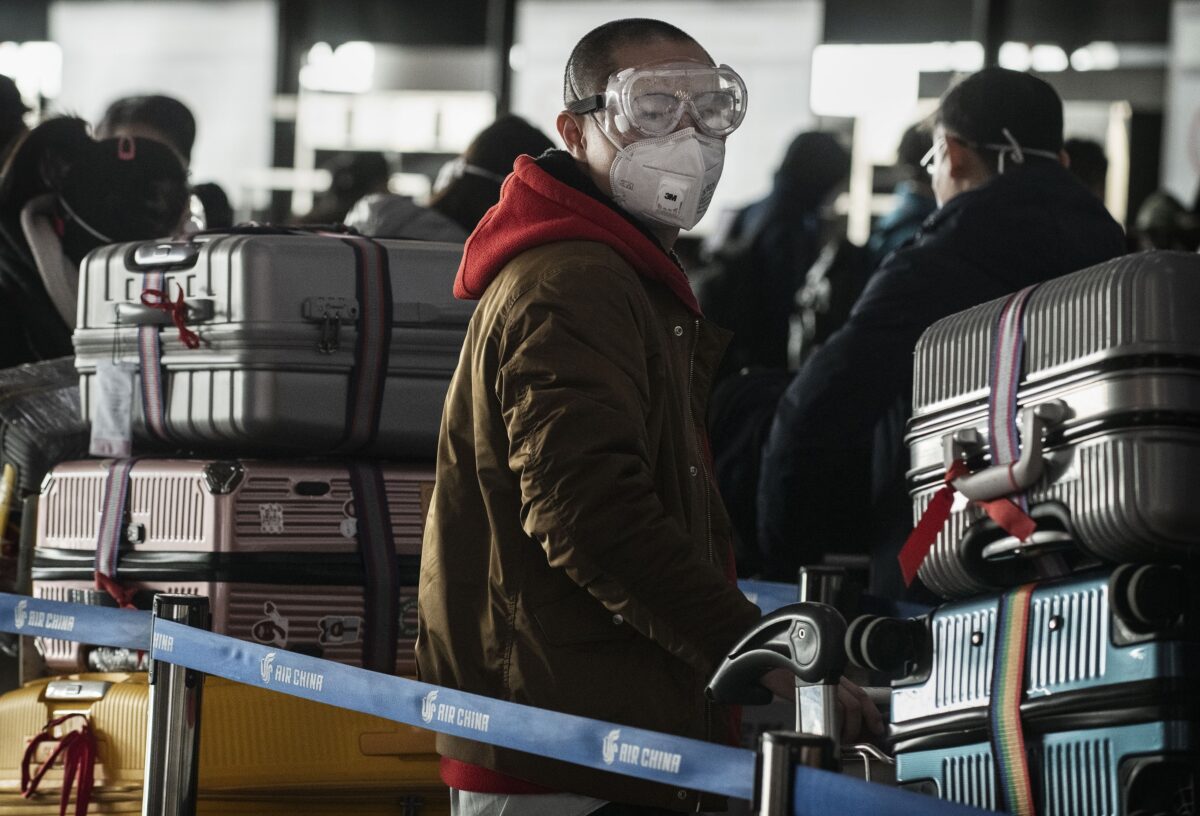 US Territory Bans Travelers from China
Ralph Torres, governor of the Northern Mariana Islands, issued an executive order on Jan. 29 declaring a "state of significant emergency" and banning travelers from China, according to local newspaper Saipan Tribune.
"The nCoV poses a significant and imminent threat of harm to the community, environment, and people of the CNMI and this emergency declaration issues in order to respond, quarantine, and ensure the prevention of or containment of nCoV in the CNMI," Torres stated.
CNMI is short for the U.S. territory's official name—the Commonwealth of the Northern Mariana Islands. 2019-nCoV is the name for the virus behind the current outbreak.
The ban, which will be in effect for 30 days, ordered airlines to suspend "direct and indirect" travelers from China.
The U.S. territory has not reported any cases of coronavirus.
Some countries in the Pacific, including Palau and the Marshall Islands, have already banned travel from China, according to the Saipan Tribune.
Phillipines, India Report First Cases
India's Ministry of Health and Family Welfare announced on Jan. 30 that a student studying at China's Wuhan University had contracted the virus in Kerala, a state in southwestern India.
The ministry stated that the patient was stable and being closely monitored in isolation in a hospital.
On Jan. 28, local outlet The Economic Times reported that 633 people in Kerala, who had all returned from China recently, were under observation, citing comments by Kerala's health minister K. K. Shailaja. Among them, seven were in isolation wards at different hospitals.
Francisco Duque III, the Philippines' health minister, said that a 38-year-old Chinese woman originally from Wuhan was infected with the virus, according to local outlet ABS-CBN.
The woman arrived in Manila via Hong Kong on Jan. 21, and went to a local hospital for a check-up on Jan. 25 due to a mild cough.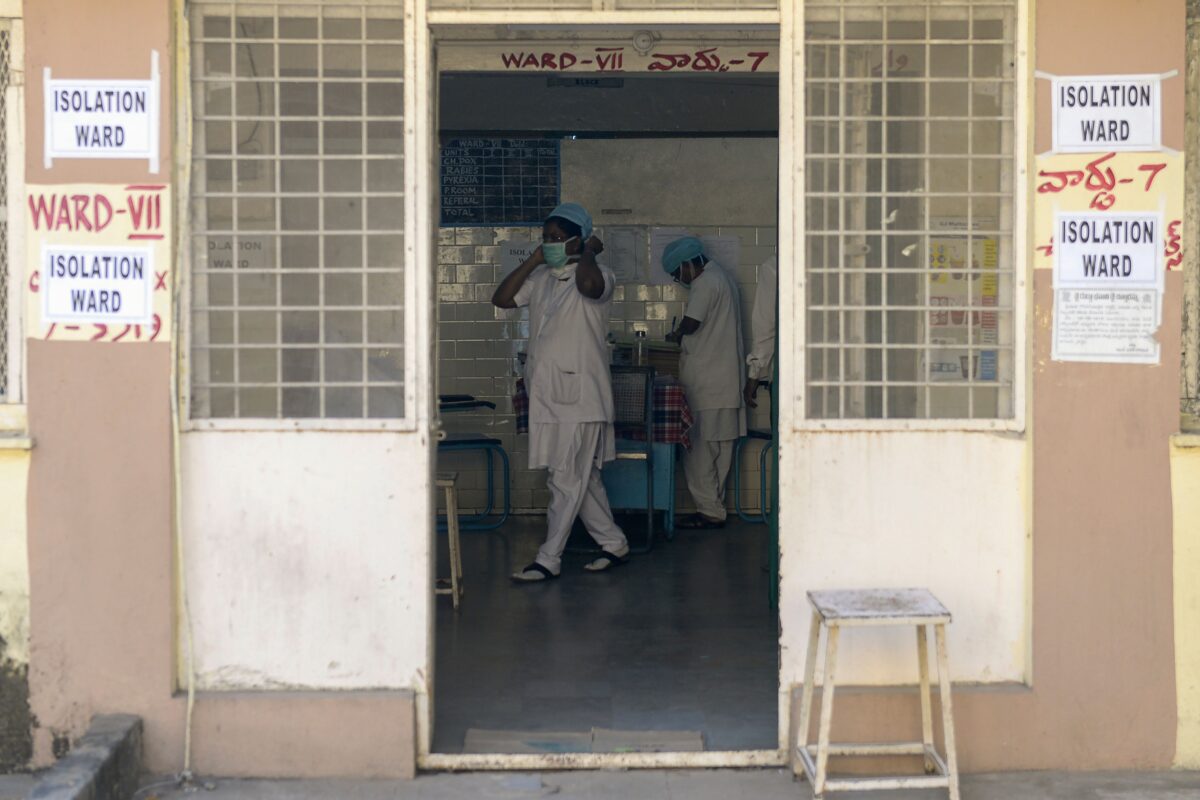 Australia Defends Decision to Quarantine People on Island
The Australian government on Jan. 30 defended its plans to quarantine its citizens for 14 days in a detention center on Christmas Island as they return from Wuhan, the epicenter of the coronavirus outbreak in China.
Australia announced on Wednesday it would help evacuate some citizens from Hubei province as part of a joint operation with New Zealand, promising to prioritize the "isolated and vulnerable," including the elderly, children, and short-term travelers who have no support base in the region.
Speaking to reporters in Canberra on Thursday, Home Affairs Minister Peter Dutton said Australia has no other choice, and the decision was made to keep the broader population safe.
"The reality is people need to be accommodated for somewhere for up to 14 days. I can't clear out a hospital in Sydney, Melbourne, or Brisbane," he said.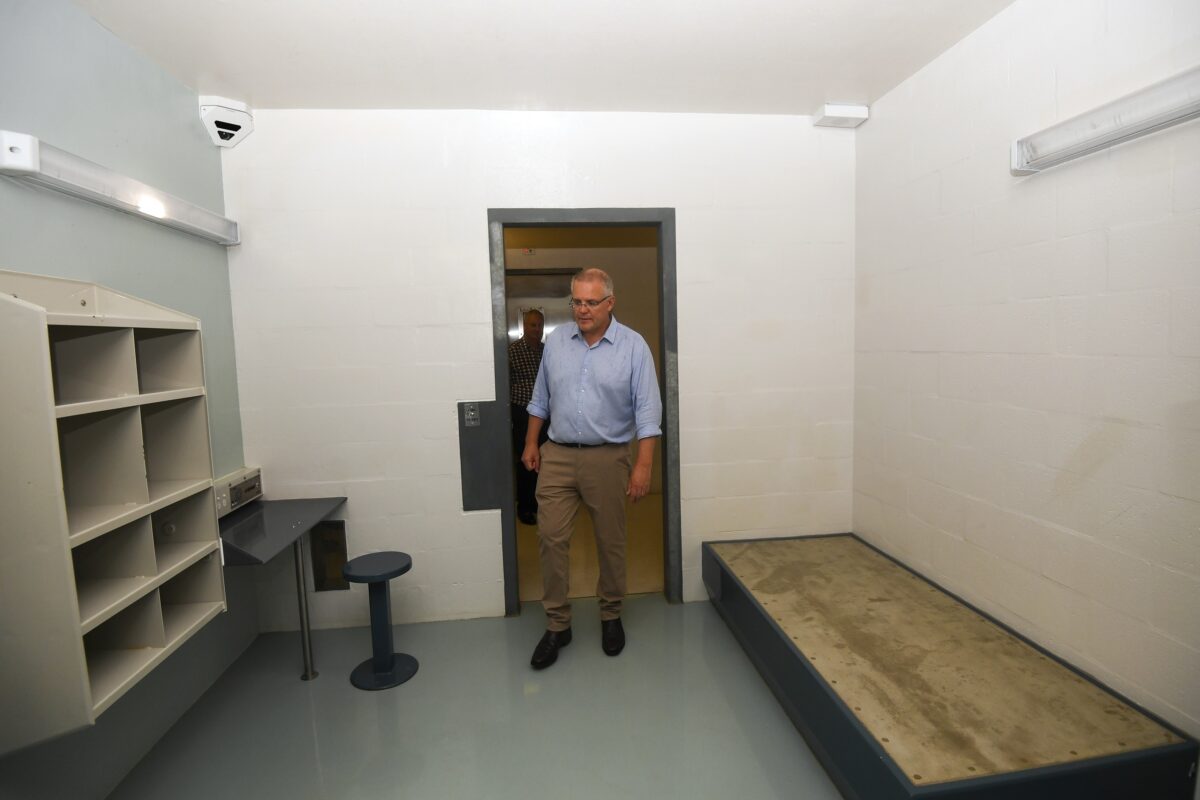 Malaysia Reports 8th Confirmed Case
Malaysia's Director-General of Health, Datuk Dr. Noor Hisham Abdullah, said that a Chinese national aged 49 had contracted coronavirus, according to local newspaper Malay Mail.
Currently, Malaysia has eight confirmed cases, all of them Chinese nationals.
South Korea to Send Aid to China
South Korea's Yonhap News Agency reported on Jan. 30 that the South Korean government will send $5 million in aid to China to combat the coronavirus outbreak, citing the country's foreign ministry.
Currently, South Korea has four confirmed cases but no new confirmed case has been reported since Jan. 27.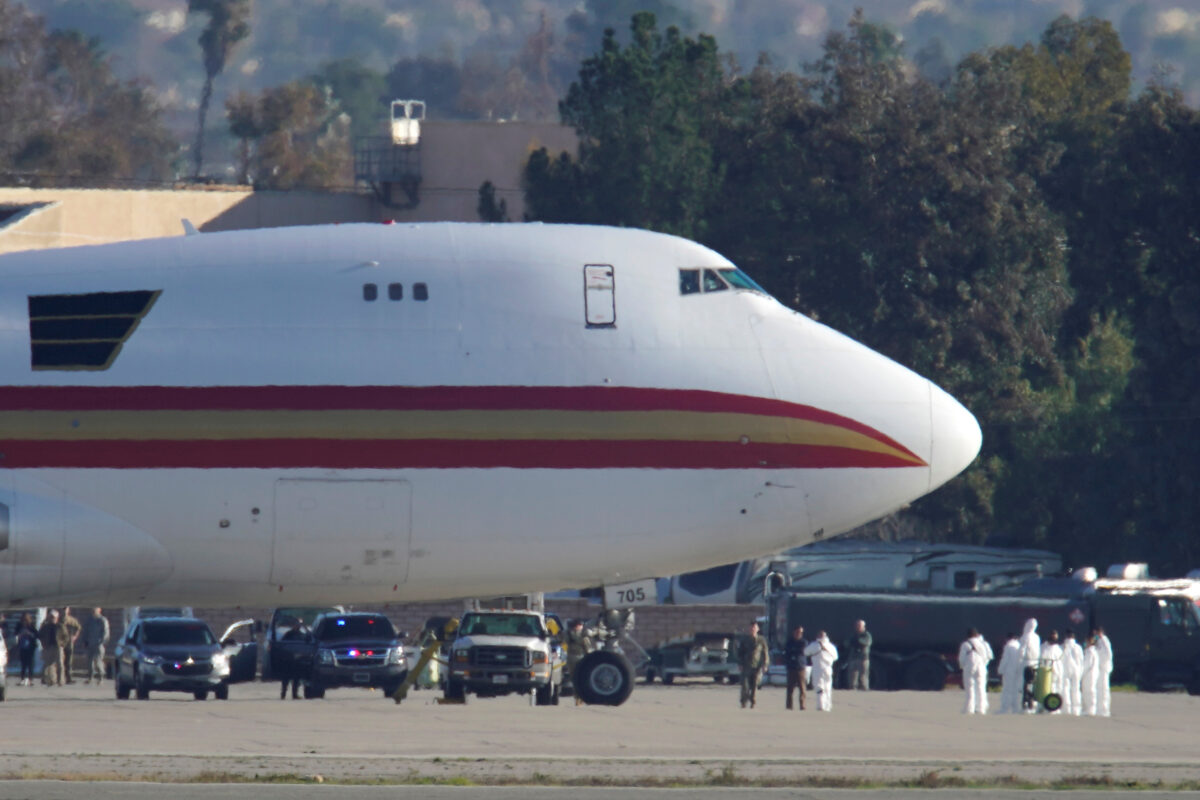 American Evacuees Voluntarily Stay in Isolation at Military Base
The Americans evacuated from the virus-hit Chinese city of Wuhan have voluntarily stayed in isolation at a Californian air force base for medical evaluations, federal health officials said on Jan. 29.
The 195 evacuees, who came back on a chartered plane, will be staying in the March Air Reserve Base in Riverside County for about three days, Nancy Messonnier from the Centers for Disease Control and Prevention (CDC) told reporters. She said the people on board "cheered loudly" as the plane landed in the United States.
So far, no passengers have exhibited symptoms of the infectious disease, said Messonnier. Messonnier is the director for the CDC's National Center for Immunization and Respiratory Diseases.
Medical personnel will continue to actively monitor the evacuees for up to 14 days—the upper bound of the virus's incubation period before symptoms become apparent.
Human Rights Watch Says China Censoring Citizens, Press
New York-based non-profit Human Rights Watch (HRW) in an article published on Jan. 30 pointed out that Beijing "has tried to control the flow of information regarding the epidemic."
It said that Chinese authorities have censored many articles and social media posts about the outbreak. Additionally, Chinese authorities have also ordered medical personnel not to speak to the media, while journalists have been escorted away from reporting.
Chinese authorities have also failed to provide basic necessities for citizens in cordoned areas. For example, a man with cancer living near Wuhan has not been able to restock his medication.
The article urged Chinese authorities to prohibit discrimination and harassment against Hubei residents in other provinces.
"Violating the rights of tens of millions of people in the effort to address the coronavirus outbreak will be counterproductive," said Wang Yaqiu, a China researcher with HRW.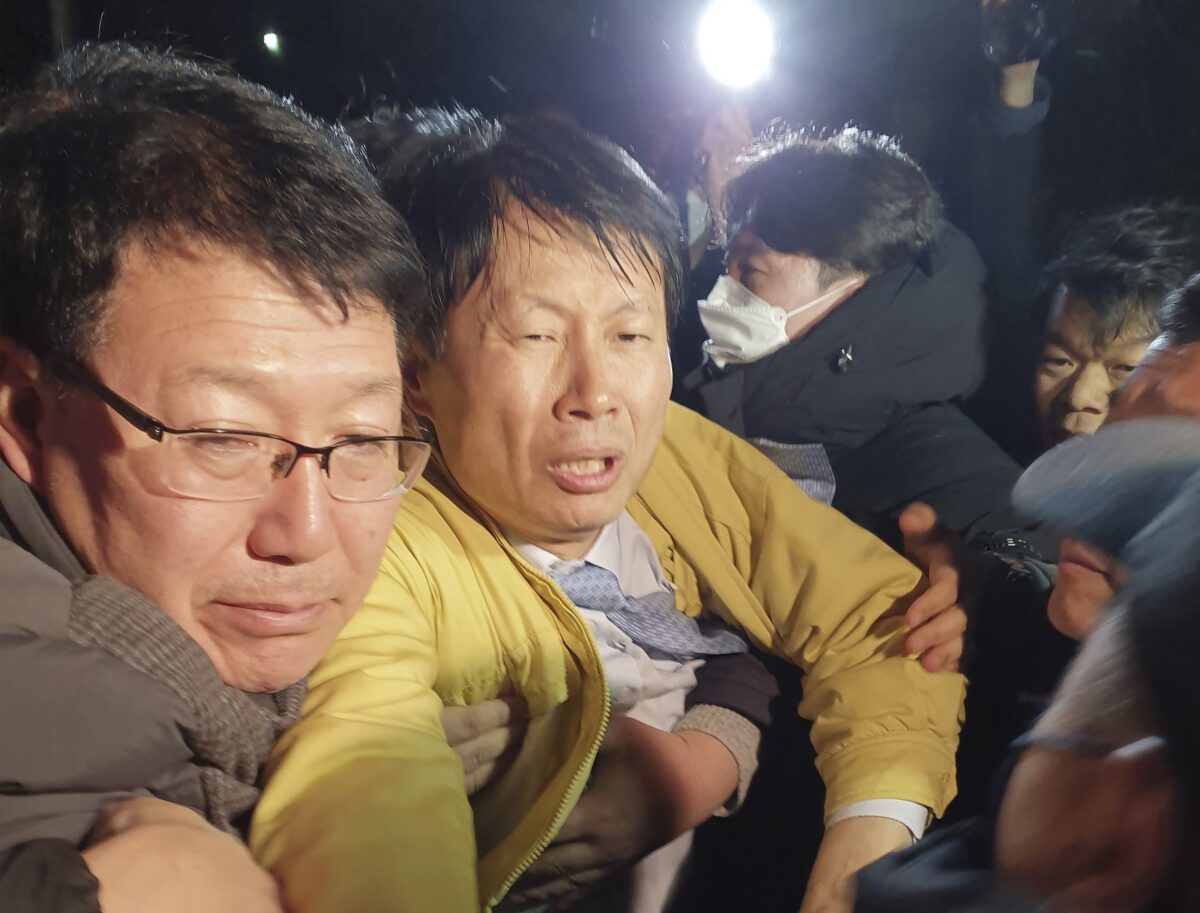 South and North Korea Close Joint Liaison Office
The two Koreas have suspended their joint inter-Korean liaison office in Gaeseong, a border town in North Korea, due to to the coronavirus outbreak, South Korea's Unification Ministry announced in a Jan. 30 press release.
The ministry said that 58 staff members in the office will return to South Korea soon.
Additionally, the ministry said the two sides had agreed to maintain contact through telecommunication lines.
North Korea has suspended its trade with China, according to Radio Free Asia.
China's Anti-Corruption Watchdog Issues Warnings to Chinese Officials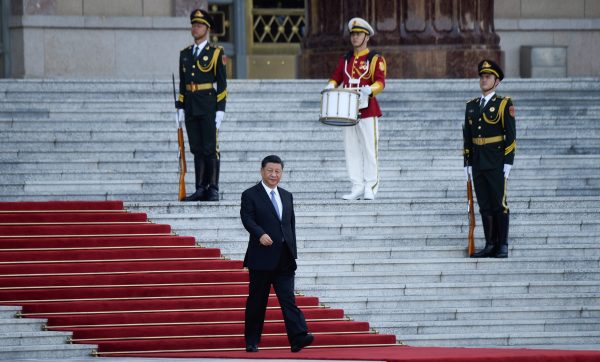 China's anti-corruption watchdog, the Central Commission for Discipline Inspection (CCDI), published a warning on its official website on Jan. 30.
The warning said that those who fail to carry out Chinese leader Xi Jinping's instructions in the fight against the coronavirus outbreak are to be "resolutely investigated and punished."
The CCDI also stated that it would "resolutely investigate in accordance with the law and party discipline" acts such as derelict of duty and misappropriating rescue funds.
In recent years, the CCDI has been responsible for taking down many corrupted Chinese officials. Read more here.
Google Closes Offices in China, Hong Kong, Taiwan

Google announced the temporary closure of its offices in China, Hong Kong, and Taiwan on Jan. 29.
The current coronial outbreak, which originated from Wuhan, has spread to more than a dozen countries and regions. In Hong Kong, there are 10 confirmed cases and Taiwan eight.
Tibet Reports First Confirmed Case of Coronavirus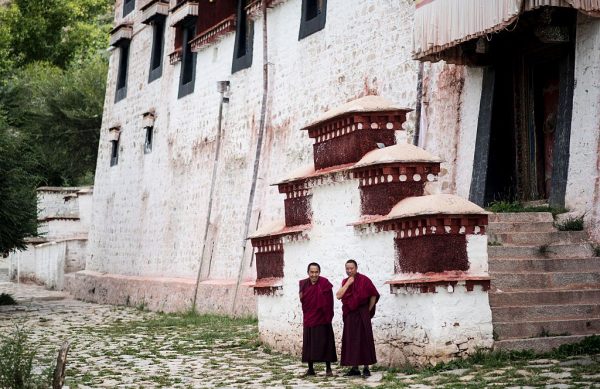 A patient surnamed Zhang arrived at Lhasa by train from Wuhan on Jan. 24 and was hospitalized on the following day after experiencing coronavirus symptoms, according to China's state-run news outlet Xinhua.
Xinhua confirmed that Zhang had contracted the virus in an update on Jan. 30.
All regions in China now have patients testing positive for the novel coronavirus.
Experts believe that China is underreporting the scale of the outbreak. Read more here.
Russia Closes Border With China, Blocks Chinese Tour Groups
Three Russian regions in the Far East—The Jewish Autonomous Oblast, Khabarovsk, and Amur regions—have closed their crossings with China until Feb. 7, local English-language daily The Moscow Times reported.
Meanwhile, Russian travel agencies since Jan. 28 have stopped accepting new tour groups from China.
Currently, Russia has not reported any confirmed case of coronavirus.
It shares a 2,600-mile border with China.
92 Singaporeans Return Home From Wuhan
A plane with Singaporean budget airline Scoot arrived in Singapore in the morning on Jan. 30 carrying 92 passengers, local media The Strait Times has reported.
Scoot had been scheduled to fly another plane to Wuhan this evening, but that flight has since been canceled.
A number of other countries have evacuated citizens from Wuhan, including the United States and Japan, with others planning to in the coming days.
Rubio Criticizes China for Refusing to Work with Taiwan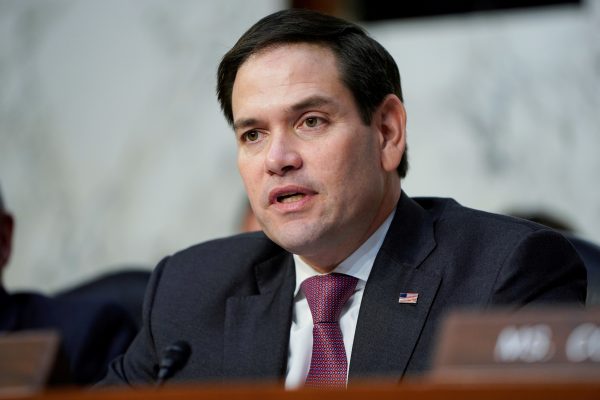 While many governments have successfully evacuated some of their citizens from Wuhan, including Japan and the United States, China has refused Taiwan's requests to charter planes to Wuhan, according to local Taiwanese media.
Sen. Marco Rubio (R-Fla.), in a tweet on Jan. 29, wrote: "#China refusing to allow #Taiwan to evacuate its citizens due to growing #coronavirus pandemic is outrageous."
#China refusing to allow #Taiwan to evacuate its citizens due to growing #coronavirus pandemic is outrageous. https://t.co/hdIAJPlhEZ

— Marco Rubio (@marcorubio) January 29, 2020
While Taiwan is a full-fledged democracy with its own military, constitution, currency, and elected officials, Beijing considers the island a renegade province that must be united with the mainland one day, with military force if necessary.
Two Australian Citizens in China Infected
Two Australian citizens have been infected with the virus, reported Australian broadcaster ABC, citing comments made by Federal Health Minister Greg Hunt.
According to Hunt, the two are not in Wuhan—the epicenter of the coronavirus—but in Guangdong province.
"My advice before coming to this event from the national incident centre in our morning briefing is that two Australians did contract the virus in Guangdong province," Hunt said at a press conference.
"They have been treated and the advice that I have—and I would want to be cautious on this—is that they have been released and are not seeking consular assistance at this stage."
Ikea Closes All Stores in China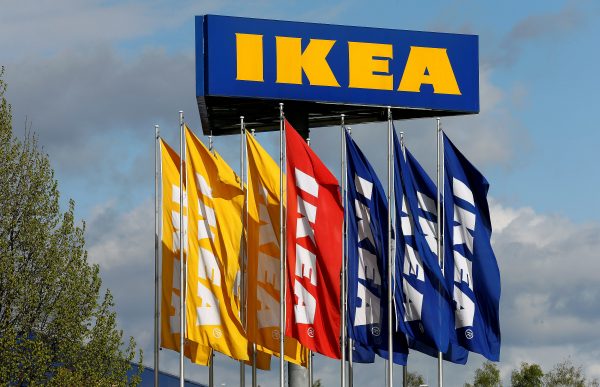 Swedish furniture maker IKEA announced on Jan. 30 that it has closed all of its 30 stores in China, in response to the coronavirus outbreak, according to Reuters.
Several American companies have already shut down some of their stores, including Starbucks and McDonalds.
Multiple Airlines Cancel Flights to China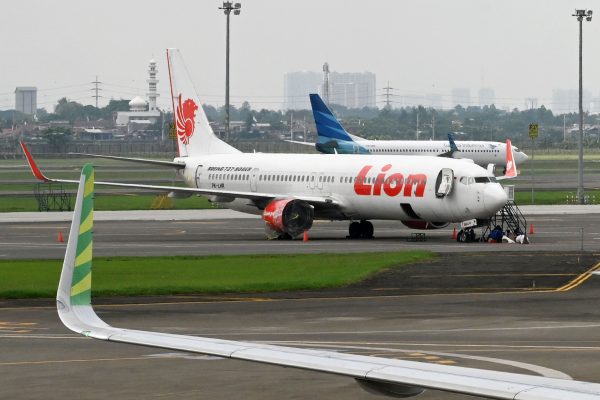 Indonesia airline Lion Air, in an announcement on Jan. 29, stated that it will suspend all flights to China for February, according to Reuters.
Russian Ural Airlines also announced on Jan. 29 that it had suspended some flights to several European destinations, including Paris and Rome, according to AFP. The airline said these European routes are popular with Chinese tourist groups.
Prior to the latest cancellation, Ural has already suspended its flights to China's Hainan from Russian cities of Tyumen and Yekaterinburg, Anadolu Agency reported.
Finland's flag carrier Finnair suspended flights to Nanjiang and Daxing District in Beijing until the end of March, according to local media. Flights to other Chinese destinations, including the capital Beijing, Shanghai, Guangzhou, and Hong Kong will continue.
Earlier on Jan. 28, South Korean budget carrier Air Seoul suspended all flights to China. Other Korean airliners, including Asiana Airlines, Jeju Air, Eastar Jet, and Tway Air, have also suspended some services to China, according to local media.
On Jan. 26, Hong Kong's Cathy Dragon suspended flights to Wuhan until March 31.
Cathay Pacific and Cathay Dragon announced on Jan. 28 that they will "be progressively reducing the capacity of our flights to and from mainland China by 50 percent or more" from Jan. 30 until the end of March.
WHO: 'Whole World Needs to Be On Alert'
Dr. Michael Ryan, the head of the World Health Organization's (WHO) Health Emergencies Programme told reporters on Wednesday, "the whole world needs to be on alert now" as the number of coronavirus cases reported by China continue to increase.
"The whole world needs to take action and be ready for any cases that come, either from the original epicenter or from other epicenters that become established," he said.
Live from Geneva on the new #coronavirus outbreak https://t.co/f2fNWxSQHu

— World Health Organization (WHO) (@WHO) January 29, 2020
Also at the press conference, WHO Director-General Dr. Tedros Adhanom Ghebreyesus said that an emergency committee would decide on Thursday whether the outbreak is an international public health emergency after stopping short last week.
He added that the WHO "deeply regrets" mistakenly describing the worldwide virus risk as "moderate" in three reports last week instead of "high."
The situation report has since revised the risks to "very high in China, high at the regional level and high at the global level."
Following a visiting to China this week, Ghebreyesus said that most of those who had contracted the coronavirus suffered "milder symptoms," while around 20 percent of patients suffered severe effects such as pneumonia or respiratory failure.
New Zealand Charters Plane to Evacuate Citizens from Wuhan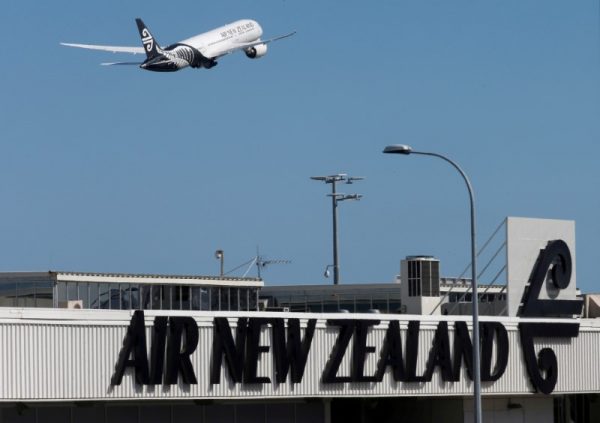 Winston Peters, New Zealand's foreign minister, announced that the government has agreed with national carrier Air New Zealand to arrange a chartered flight to Wuhan to evacuate citizens, according to local media.
Peters urged New Zealand citizens in Hubei to register on Safetravel if they would like to board the plane.
Air Canada Announces It Is Suspending China Flights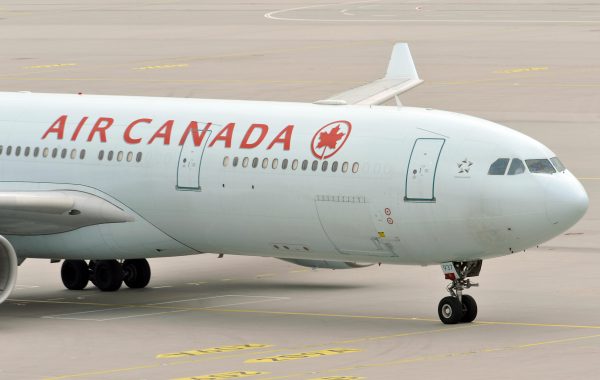 Effective Jan. 30, Air Canada is suspending all direct flights to Beijing and Shanghai until Feb. 29, the airlines said in a statement.
The decision came after the Canadian government released advice for Canadians to avoid non-essential travel to mainland China.
The airline said that impacted customers will be notified and offered other options, "including travel on other carriers where available, or a full refund."
"Air Canada regrets this situation and apologizes for the serious disruption to our customers' travel plans," it said, adding that adjustments to the cancellations may be announced as the situation continues to evolve.
The airline joins American Airlines, British Airways, and others to halt flights into China, with some offering only limited services to Hong Kong.
Melanie Sun, Eva Fu, Zachary Stieber, Jack Phillips, and Isabel Van Brugen contributed to this report.