The novel coronavirus, which causes the disease COVID-19, is stable on surfaces for hours and can survive for up to three days on some, according to the largest biomedical research agency in the world.
The National Institutes of Health (NIH) said in a news release that a new study has provided key information about the stability of SARS-CoV-2, the virus that causes the potentially deadly respiratory disease.
It concludes people may pick up the virus through the air and after touching contaminated objects.
Through a number of recent experiments cited by NIH, researchers tracked the virus's viability on different surfaces.
On copper, the virus survived just four hours, while on cardboard it could last for up to a day.
But on some surfaces, it remained active much longer, researchers wrote, with COVID-19 able to survive for up to three days on plastic and steel.
Researchers said that in aerosol form, the virus lasted for three hours after being sprayed.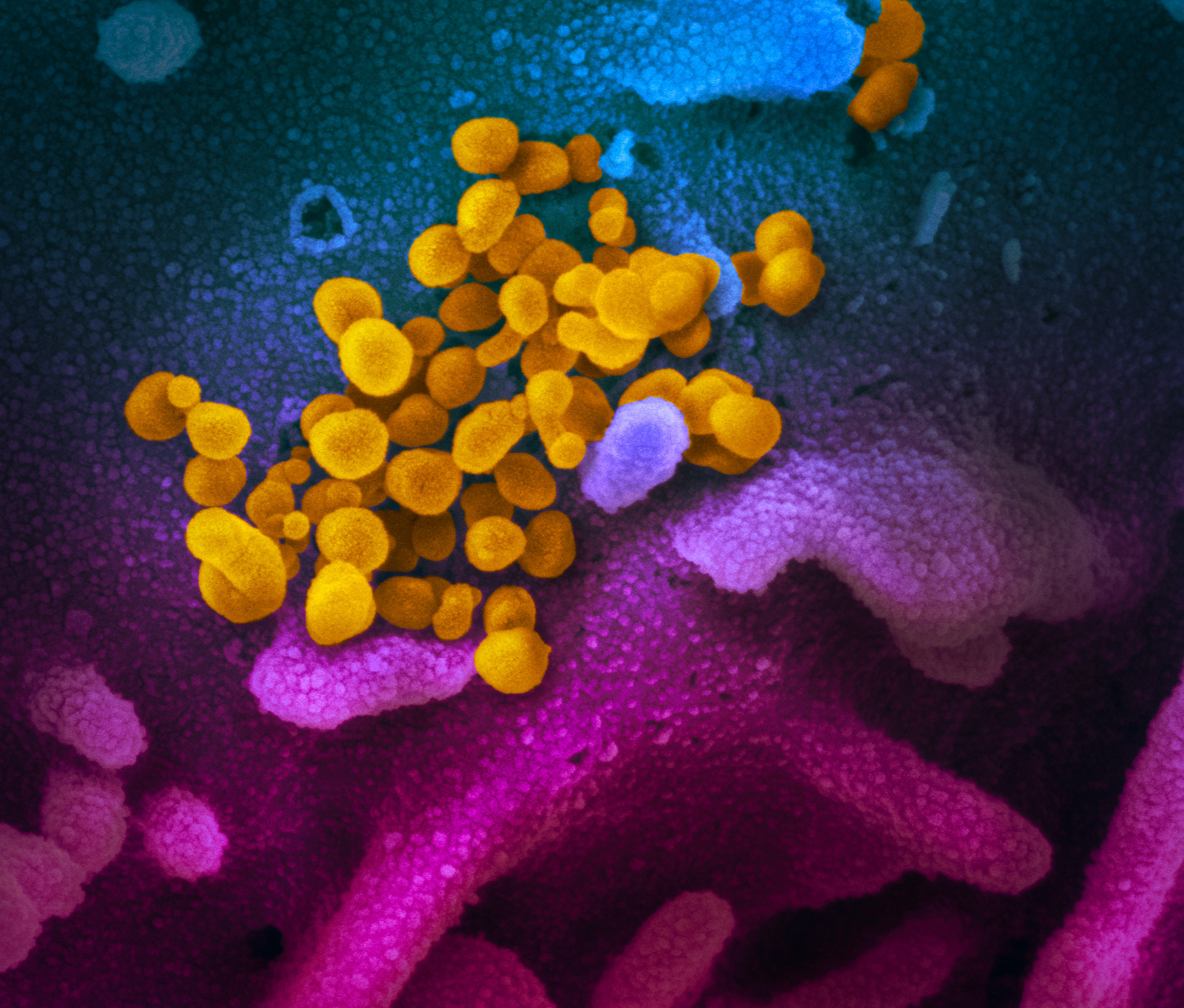 The conclusions come from a joint study by the NIH, Centers for Disease Control (CDC), UCLA and Princeton University scientists, and was first published in The New England Journal of Medicine.
'Much Larger Outbreak' Than SARS
Researchers also found that SARS-CoV-2 has a similar stability to the original SARS virus, but is faster-spreading.
"In the stability study the two viruses behaved similarly, which unfortunately fails to explain why COVID-19 has become a much larger outbreak," the NIH said in a release.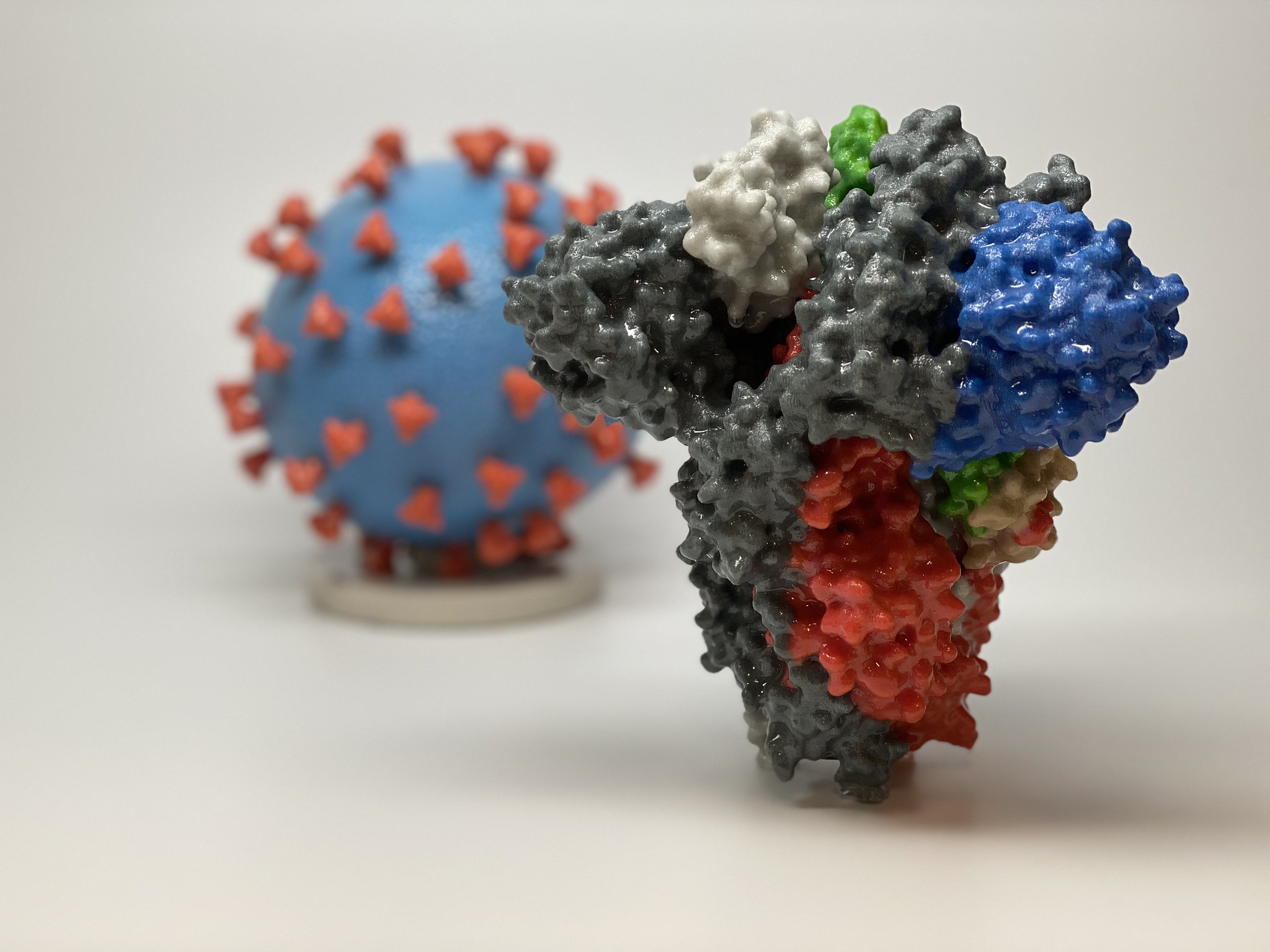 The NIH, which is an agency of the U.S. Department of Health and Human Services, is tasked with buttressing "the Nation's capability to prevent disease."
It noted in the release that the findings of the study support guidance from public health professionals to use precautions similar to those for the flu and other respiratory viruses to prevent the spread of SARS-CoV-2.
The agency says to avoid close contact with people who are sick, and avoid touching your eyes, nose, and mouth.
It advises people to stay home when sick.

'Big, Bold' Relief Plan
SARS-CoV-2 originated in Wuhan, China and is now a global pandemic. Its rapid spread has been the catalyst for widescale social and economic disruption.
With the number of reported U.S. cases of the respiratory illness surging past 5,700 and deaths approaching 100, millions of Americans have hunkered down in their homes instead of commuting to work or school.
Major cities like New York escalated "social distancing" policies by closing schools, bars, restaurants, and theaters.
To help cope with the epidemic, the White House is seeking what President Donald Trump called a "big" and "bold" coronavirus relief plan, said to be worth at least $850 billion.
"It's going to be big, it's going to be bold, and the level of enthusiasm to get something done—I don't think I've ever seen anything quite like it," Trump said of the plan at a Tuesday briefing of the White House-led Coronavirus Task Force.

Vice President Mike Pence, alongside Trump at the briefing, said the White House may have the military set up field hospitals in virus hot zones if requested by state governors, or use the Army Corp of Engineers to add capacity to existing hospitals.
New York City Mayor Bill de Blasio told reporters on Tuesday that people living in New York City should be prepared to shelter in place within the next 48 hours over the outbreak.
De Blasio said he planned to decide within two days whether to order residents to "shelter in place" to fight the spread of the virus. The move would largely confine people to their homes in the city of roughly 8.5 million people but probably let them make necessary trips to the grocery or pharmacy.
"It's a very, very difficult decision," de Blasio said. "We've never been here before. I have never heard of anything like this in the history of New York City."
Reuters contributed to this report.