A man who admitted to killing a woman before kidnapping and raping the woman's 10-year-old daughter was sentenced to death in Florida on Wednesday, Sept. 18.
Donald Davidson pleaded guilty in May to killing Roseann Welsh, 35, in her house in Middleburg.
Prosecutor Leh Hutton said that Davidson tried raping Welsh on the afternoon of Dec. 1, 2014, before the daughter entered the house.
"Both he and the victim heard a school bus coming," Hutton said. "The victim immediately knew that was her daughter 'MS' that was being dropped off. When she heard the bus stop, she essentially freaked out. She feared for the life of her child and she broke free of him."
Davidson strangled and stabbed Welsh before raping the girl. He then took the girl to other places and kept sexually abusing her before dropping her off. He was caught the next day.
Florida 4th Circuit Judge Don Lester sentenced Davidson to death on Wednesday, agreeing with prosecutors who argued that the aggravating factors outweighed mitigating factors that might exist, reported Clay Today.
"The appropriate sentence is death," Lester said.
Davidson didn't show emotion when the execution was announced.
Prosecutors detailed the brutality of the murder and Davidson's past sexual criminal convictions while defense attorneys tried portraying Davidson as a man who had been abused himself when he was younger and as having mental issues, including a low IQ.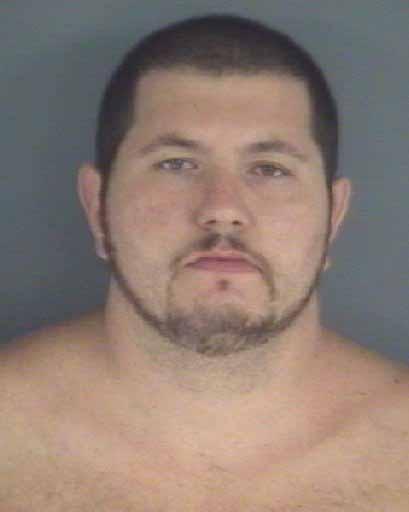 "With my very first involvement with the case, I thought the facts demanded the death penalty," Hutton said. "This was not just personal to us, but to the people of Clay County. This was a crime that shocked people. I'm sure it instilled fear to think it could happen in your community. In this type of law and order community we have in Clay County, it was personal to them."
"This case shocked the conscience of Clay County," State Attorney Melissa Nelson said in a statement.
Welsh's mother thanked the prosecution team and said "Now maybe I can sleep."
"He won't be allowed out to hurt anyone else's families. He finally felt today what he did to all of us," she said. "There was no choice, and he couldn't change his fate of what he got just like he did to every one of us. He didn't give any of his victims a choice. There's no fixing pure evil, and that's what he is," added Tiffany Lagasse, who was attacked by Davidson in 2010.
Welsh's aunt, Kim Hajaistron, told News 4 that the sentence was justice.
"Her husband and her children miss her dearly and there is a huge hole in our family," she said. "The wheels of justice do move slowly, but everyone has been very thorough, and they wanted to make sure that every opportunity was given for all the facts to come out."