A man who was convicted in the slaying of an 8-year-old girl whose body was never located has been found dead in a prison cell in Oklahoma.
Anthony Joseph Palma, 59, was discovered unresponsive at around 7:30 p.m. on Jan. 11 by an officer doing a security check. He was pronounced dead later after prison staff couldn't revive him, according to reports.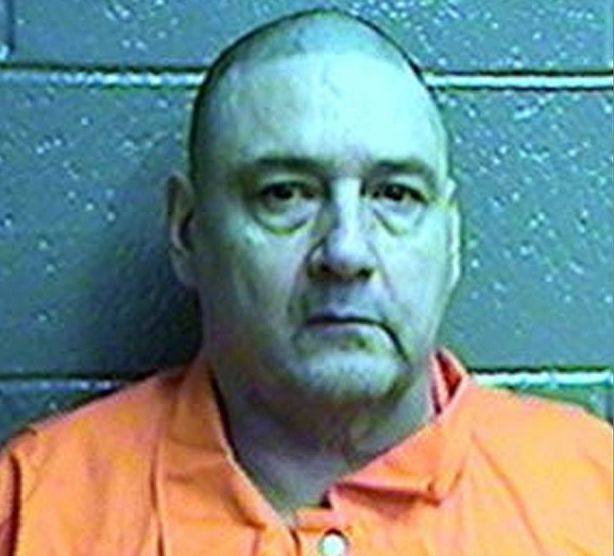 His cellmate is considered the prime suspect in the killing, investigators told the Oklahoman newspaper.
The cellmate was not identified but he is also serving time for first-degree murder, according to reports.
Palma was sent to prison in the killing of Kirsten Renee Hatfield, NewsOK reported. She was 8 years old at the time of her disappearance in 1997.
The Oklahoma Corrections Department said on Jan. 12 in a news release that it was investigating a homicide at the Oklahoma State Penitentiary.
Palma's cause of death was not disclosed.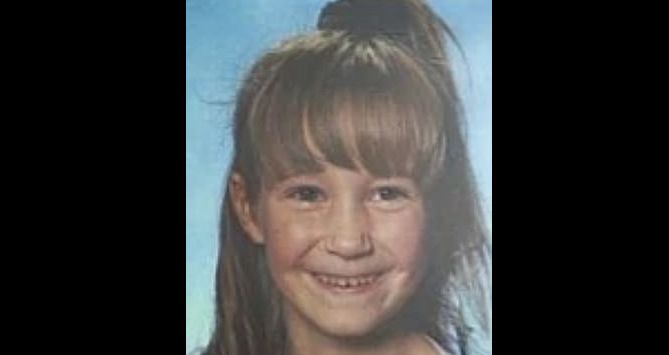 Palma was sentenced to life in prison without the possibility of parole in Kirsten's death.
Prosecutors alleged during the 2017 trial that Palma kidnapped the girl from her home after she went to sleep on May 13, 1997. Then, according to prosecutors, he assaulted her.
According to The Charley Project, Kirsten was last seen at her house on the 1100 block of Jet Drive in Midwest City, Oklahoma.
"Authorities have stated they think Kirsten was harmed by someone close to her, possibly a relative, as they don't believe a stranger would have been able to carry her out the window and over the fence without a struggle or any noise. Several individuals close to her failed polygraphs after her disappearance but there was insufficient evidence to charge anyone," said the website.
Palma knew the victim because he was dating her older sister, said the website.
"He was not charged in the case due to lack of evidence. In 1998, a woman who lived with Palma accused him of drugging her and raping her; he wasn't charged in that case either, however," the Charley Project stated.
"The prosecution presented the DNA evidence at Palma's trial in October 2017 and multiple witnesses testified that they had been sexually victimized by him as children. He maintained his innocence but was convicted of murder and sentenced to life in prison without the possibility of parole."
Blood was discovered on the windows of Kirsten's window and Palma's DNA was later matched to the blood.
"He lived two doors down from Kirsten's home at the time of her disappearance and was still living there at the time of his arrest. Authorities matched his DNA to the blood found on Kirsten's bedroom windowsill and on her underwear," said the Charley Project.
After he was arrested in 2015 for the killing, he tried to slash his wrists.
Inmate who was killed at Oklahoma penitentiary identified as Anthony Palma https://t.co/tld9U1VCAp pic.twitter.com/FaF6BmJYRT

— KOKH FOX 25 (@OKCFOX) January 13, 2019
Throughout the trial, Palma maintained his innocence.
It wasn't Palma's first run-in with the law after his former landlady accused him of drugging her in 1982 in Oklahoma, News9 reported.
Palma also allegedly assaulted a young girl in 1979 or 1980 in Oklahoma. He is accused of sneaking into the girl's bedroom at night but was never charged in the case.
Other details about the case are not clear.
#BREAKING Anthony Palma – who was found guilty in 2017 of kidnapping and killing 8-year-old Kirsten Hatfield in 1997 – was found dead last night at the state penitentiary. Authorities believe his cellmate is responsible for his death. More on case here: https://t.co/5BMQQWUAps

— Lauren Daniels (@lauren_daniels4) January 13, 2019
Crime Decreased in 2017
The FBI said that both violent crime and property crime decreased in 2017 compared to 2016. Overall violent crime decreased 0.2 percent between 2016 to 2017, while property crime decreased 3 percent during that time, the agency said in September 2018 as it released data from the previous year.
There were more than 1.2 million violent crimes reported to the Uniform Crime Reporting program nationwide in 2017, the agency said. "There was a 0.7 percent decrease in murders and a 4 percent decrease in robberies from 2016 to 2017. Aggravated assaults increased 1 percent in 2017."
Watch Next:
The Dark Origins of Pedophile Rings in the US
An alleged Soviet spy operation used children as "honey pots" in the west, to lure politicians and business leaders into committing crimes so they could be blackmailed