Conversations With the Candidates on WTBQ Radio
October 28, 2016 Last Updated: October 28, 2016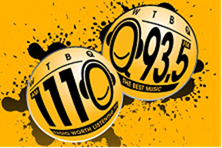 Radio station WTBQ at 1110 AM and 93.5 FM will host Conversations with the Candidates on Nov. 3 at 1 p.m. The show will allow listeners to ask questions to candidates running for office. Participants include Senator Bonacic, James Skoufis, Karl Brabenec, Colin Schmidt, Chris Eachus and Pramilla Malick.
Questions can be emailed to Taylor@wtbq.com before the broadcast. Show producers won't allow negativity or bashing. Candidates are prepared to discuss positive changes they want to bring to the county's residents and businesses.
In addition to radio, the show will also stream online at WTBQ.com. The general election is on Nov. 8. Polls will open from 6 a.m. to 9 p.m.
To contact this reporter, email colin.fredericson@epochtimes.com