Popular bodybuilder Rich Piana, who had a large YouTube and social media presence, has died, according to his ex-wife and medical officials. He was 46.
Piana was placed in a medically induced coma for about three weeks after he collapsed while getting his hair cut, TMZ reported. He collapsed inside his Florida apartment on Aug. 7.
His girlfriend, Chanel, tried to revive him but was not successful. He was taken to a nearby hospital after the incident.
On Friday, Aug. 25, he died at the hospital, the District Six Medical Examiner confirmed, the New York Daily News reported. People magazine also reported on his death.
He won the Mr. California competition as well as other bodybuilding competitions and had more than 1 million followers on Instagram.
The cause of death is still under investigation. When he collapsed, a number of bottles of steroids were found in his apartment, TMZ reported. Piana had been open about his steroid use, saying he'd taken steroids for nearly 30 years.
TMZ reported that white powder was also found in his home. It's unclear if substances played a role in his death, TMZ reported.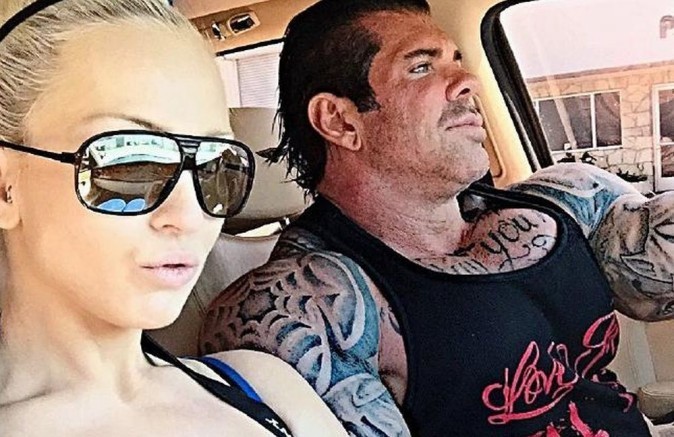 His estranged wife Sara Piana wrote on Facebook about his death.
"I'm in tears writing this that @1dayumay has just passed away," she wrote. "I can barely believe this … I am so saddened & heartbroken that he didn't make it."
"I just want to say THANK YOU Rich for teaching me so much about life, whether it was the easy or the hard way," she continued. "We had our ups and downs but we sure had an awesome time in each other's presence along with us fighting through some dark times together. You truly touched many people's heart and helped so many!!! It inspired me in many ways to see the huge impact you had on people all over the world."
She continued: "Rich, I hope you feel better now in heaven and that you're up there healthy, smiling & telling everyone, 'How it is, being REAL & doing your thing.' Rest In Peace my dear husband."
Piana, according to a profile last year, started competing at the age of 15, and he said he's been cycling on steroids for 27 years—since he was 18. He even posted his drug-taking cycles online. Also, he ate nine meals per day and consumed massive protein shakes, according to a recent Deadspin profile. Last year, he weighed about 310 pounds. 
"If you have the choice to stay natural or do steroids, stay natural. There's no reason to do steroids, you're only hurting your body, you're hurting yourself," he said in one YouTube video, according to News LTD. "If you want to become a professional bodybuilder, guess what—you're probably going to have to [expletive] do 'em. You're not going to have a choice."
On Aug. 17, Piana's girlfriend, Chanel Jansen, provided an update on his health.
She said, "The only update I'm permitted to give at this time is that he is alive, he is okay, and the excellent medical professionals here as well as myself and his close loved ones are doing all we can to get him back to a full recovery."
Aside from the fact that they're illegal, steroids can cause some pretty extreme side effects, not limited to:
– Infection
– Allergic reactions
– Bleeding into the joints
– Rupture of tendons
– Skin discoloration
– Weakening of bone, ligaments, and tendons (from frequent, repeated injections into the same area)