Victorian authorities will be granted extended powers to enforce COVID-19 lockdown rules as the Labor government's Omnibus Bill was passed through upper and lower houses of parliament following a marathon debate.
However, the highly contested Omnibus Bill only passed after amendments were made taking out the ability to carry out pre-emptive arrests on those viewed as a potential risk to spreading the CCP (Chinese Communist Party) virus commonly known as coronavirus.
A last-ditch amendment by the Opposition Liberal party to scrap the five-kilometre CCP virus restriction failed.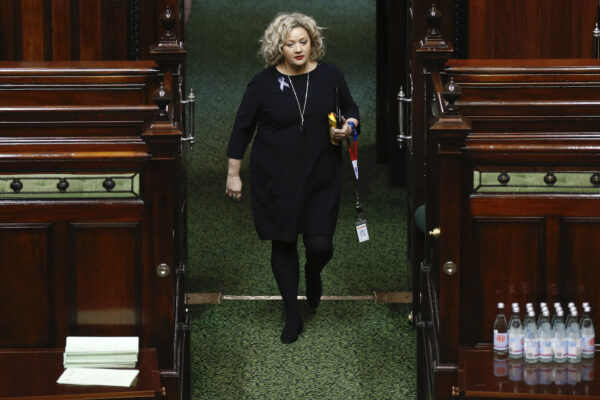 State Attorney-General Jill Hennessy, one of the lawmakers present on the Tuesday night vote said: "It's fair to say, it's been a pretty long and tortured debate and discussion."
"I'm grateful that we've got progress and that we've now got clarity about the sorts of powers that are going to be able to be used."
In the weeks leading up to the Oct. 13 debate politicians, lawyers, retired judges and human rights groups all raised serious concerns about the "unprecedented and excessive" powers of the Bill.
Many critics cited the controversial rule that enabled any "authorised officer" to detain people was too broad and that it could imply anyone had the power to make arrests. In particular legal critics worried it would cause "citizens to detain their fellow citizens on the basis of a belief."
The law was amended to but it still grants Public Servant Officers greater powers.
A fact that concerns the leader of the opposition in the upper house, Liberal MP David Davis.
"What is it about the government that they want more and more powers," he said.
"Why does Daniel Andrews need these greater powers? Every bill he brings to parliament, he's grabbing for more powers."
Liberal Democrat MP David Limbrick also still has concerns about the bill, he said Victorians should have been consulted and the abuse of power this bill opens Victorians up to is "the most shameful breakdown of human rights in this state's history."

Premier Daniel Andrews said ahead of the parliamentary debate that the bill aimed to simplify rules to combat the spread of the CCP virus. He said, "We wouldn't take these steps if we didn't believe they were proportionate to the challenge we face."
Other sections of the legislation extend the ban on evictions and laws for council and committee meetings to be held online until April next year.