The UK High Court ruled on Wednesday that the government acted unlawfully when it gave a contract to a company run by friends of Dominic Cummings, Prime Minister Boris Johnson's former chief adviser.
The Good Law Project, a campaign group, had taken legal action against Cabinet Office minister Michael Gove over the decision to pay more than £500,000 ($700,000) of taxpayers' money to market research firm Public First.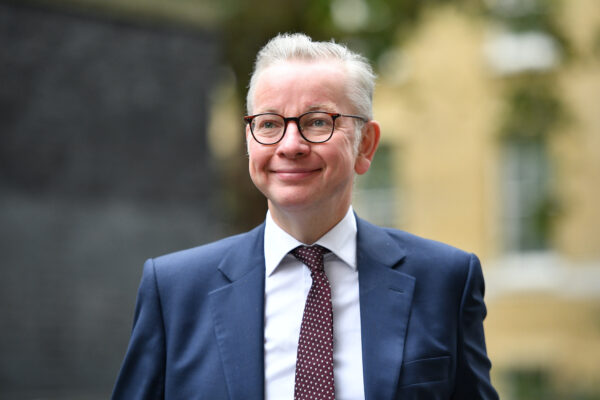 The group claimed that Dominic Cummings, who was Boris Johnson's right-hand man in Downing Street at the time, wanted focus group and communications support services work to be given to the company, whose bosses were his friends.
In her ruling, Justice Finola O'Farrell said the decision showed "apparent bias" and was unlawful, because there had been a "failure to consider any other research agency."
She said that Cummings's professional and personal connections with Public First did not preclude him from making an impartial assessment.
"However, the defendant's failure to consider any other research agency, by reference to experience, expertise, availability, or capacity, would lead a fair-minded and informed observer to conclude that there was a real possibility, or a real danger, that the decision-maker was biased."
She said the Good Law Project was entitled to a declaration that the decision to award the contract to Public First "gave rise to apparent bias and was unlawful."
In response to the ruling, the main opposition Labour Party demanded an investigation into Michael Gove.
Deputy Labour leader Angela Rayner called for Boris Johnson to open an investigation into whether Gove breached the ministerial code over the decision on the contract.
But the Cabinet Office stressed that no "actual bias" was established in the ruling.
A spokesman said, "We welcome the court's ruling that we were entitled to award the contract on grounds of extreme urgency in response to an unprecedented global pandemic."
"The judgment makes clear that there was no suggestion of actual bias and that the decision to award the contract was not due to any personal or professional connections," said the Cabinet Office spokesman.
Also reacting to the ruling, Cummings said that "the award of the contract without delay" was "entirely justified" at a time when the country was facing an emergency because of the CCP (Chinese Communist Party) virus pandemic.
He wrote on Twitter: "On this basis the courts shd rule that many 2020 decisions were similarly 'unlawful' as I & the Cabinet Secretary repeatedly told officials 'focus on imminent threats to lives/destructtion, not process/lawyers/Potemkin paper trails.'"
PA contributed to this report.