A container ship carrying 2,000 cars, including dozens of Porsches, sank off the coast of France.
All 27 crew members were rescued by British officials, and French authorities were deployed to clean up an oil spill due to the accident, the Daily Mail reported.
The ship ran aground about 150 miles southwest of Brest, France, the Mail reported.
Meanwhile, Porsche confirmed that 37 models were lost, including some of its 911 GT2 RS models. The GT2 RS model is worth nearly $300,000.
The Italian-flagged container ship, Grande America, was en route to Brazil before it caught fire and went down.
According to Carscoops, which broke the news of the fire, Porsche said it will reproduce the limited edition 911 GT2 RS models after the loss. The firm only built around 1,000 of them.
Luxury Audi and Porsche cars worth millions lost at sea when cargo ship capsizes https://t.co/RAuwsRZ1jT

— Goodbuy Grundig (@josebaboo) March 21, 2019
Audi also confirmed the ship was carrying a number of A3, A5, Q7, RS4, and RS5 models.
Porsche sent a letter to a customer regarding the accident.
"We are sorry to inform you that, due to a fire, a Grimaldi group ship, that was transporting your vehicle, sank on March 12, 2019. And for that reason, your GT2 RS can not be delivered," according to a translation of the letter obtained by Carscoops.
#Porsche Will Build More GT2 RS Models After Ship Wreck. The stricken cargo vessel was carrying hundreds of cars, among them some very valuable 911s. #coupe #sportscar Read: https://t.co/VUXs6b7r7v pic.twitter.com/63mHaLkTLi

— CarBuzz (@CarBuzzcom) March 19, 2019
"As you may know, Porsche ended the 911 GT2 RS production on February 2019 and under normal circumstances, it wouldn't be possible to give you another car," the letter stated
"But, due to the nature of the situation, and considering that you're a loyal and highly valuable customer for our brand, Porsche has decided to resume the GT2 RS production in Germany, and your vehicle will be produced in April, with delivery scheduled for June," according to the letter.
It follows up by saying that the customer should contact their local Porsche Center for more details.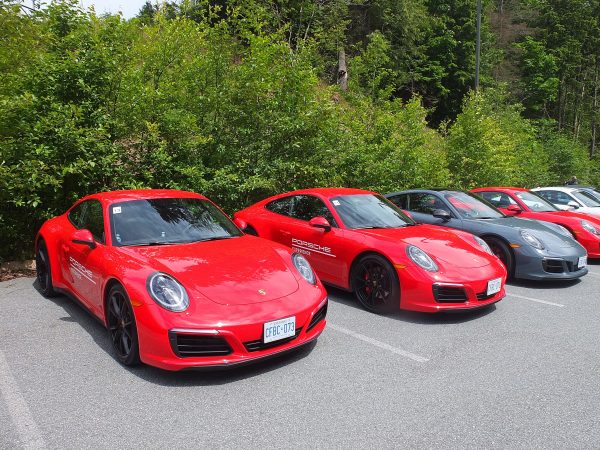 Oil Spill
According to the Environment News Service, oil leaking from the container ship is forecast to reach French shores this week.
The Grimaldi Group said in a statement to the news outlet: "The fire was caused by some cargo loaded on board the vessel and the firefighting operation by the crew had to be discontinued when the ship had to be abandoned in order to avoid any risk for the crew's safety."
A 6-mile long by 0.6-mile wide oil spill is now moving to the coastline, threatening La Rochelle, Biarritz, and Vendee, the report noted.
Overall, the ship was carrying 2,200 tonnes of heavy fuel and 365 containers, it reported.
The sunken ship is located at a depth of 15,000 feet, Grimaldi said, according to the Environment News Service.
Should officials declare it an environmental hazard, it would be the world's deepest shipwreck removal operation.