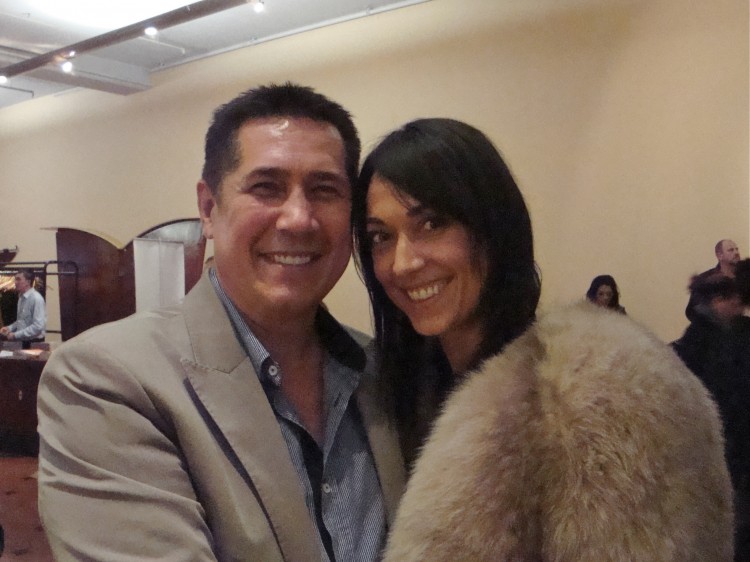 WELLINGTON, New Zealand—Wellington's magnificent St. James Theatre was overshadowed by Shen Yun Performing Arts New York Company taking centre stage last Tuesday April 24.
The New York-based company, the leader of authentic classical Chinese dance and music, now comprises three companies that perform simultaneously around the world, currently receiving rave reviews.
Another captivated audience member, Cobus Scholtz, consulting partner and Technology and Public Sector Leader in Wellington's office of Deloitte, was overwhelmed by the spectacular presentation that he was witness to.
"I really enjoyed the choreography and the subtleness of the dancers, … a really, really great show," he said.
Shen Yun was launched in 2006 with a mission to reawaken China's 5,000-year cultural heritage, lost to 60 years of communist rule. This is depicted through story-based dance and in song, featuring award winning dancers, vocalists, solo musicians, a full orchestral ensemble, radiant handmade costumes and hi-tech digital backdrops.
Mr. Scholtz was taken by the colourful costumes. One in particular that was ornamented with jingling bells.
"That one is just fantastic," he said. "[The] movements with the feet and the hands in rhythm. It just looks like … 'how, did they do that and keep the beat,' because then you have to keep to the dance absolutely within the beat of the music."
Mr. Scholtz was also captured by the dynamic backdrop scenes integrated into the dance routine.
Projected behind the dancers, the hi-tech images lift the stage and set it amidst blossoming landscapes, deep forests, Mongolian prairies, or celestial paradises, states Shen Yun's website.
"It is great. It kind of tells a story very quickly, and it also kind of creates depth. … They used the stage quite well with a number of dances that they have," he said.
Reporting by Margo MacVicar and Raiatea Tahana-Reese.
Shen Yun Performing Arts, based in New York, tours the world on a mission to revive traditional Chinese culture. Shen Yun Performing Arts New York Company will next perform in Sydney, Australia, April 27 through May 6.
For more information, visit ShenYunPerformingArts.org.