Sponsored Content
Mississauga Mayor, Bonnie Crombie, recently joined the Solmar Developments team, Vice Presidents of BMO and Bell Canada, and other guests at the Edge Towers official ground breaking ceremony.
Solmar Developments Corp., began construction on the first of three luxury residential condominium residences that will be located on Hurontario Street, just steps from Burnamthorpe and Square One in downtown Mississauga.
Construction has also begun on the new Hurontario LRT.
Mayor Crombie spoke about the importance of the new Hurontario LRT, and the convenient access that Edge Towers commuters will enjoy.
The Mississauga Mayor said, "A future driver of Mississauga business' success is the new Hurontario Light Rail Transit (LRT) that will be located right here next to Edge Towers. Over 3,800 businesses and 78,000 jobs currently rely on this line today, and those numbers are expected to grow to one quarter of all employment in Mississauga or nearly 130,000 jobs in the future."

Edge Towers is also a short walk to the Cooksville Go Train Station, providing fast and convenient transportation to Union Station.
Other local amenities that are walking distance include: high end shopping at Square One like Holt Renfrew and Harry Rosen; trendy bars like Earl's and Bier Market; Wholefoods; Chapters; Starbucks; Sheridan College; The Living Arts Centre; and the Mississauga Art Gallery. You can live the downtown lifestyle at half the price.
While location is known to be the most important factor defining value, most agree that quality, workmanship, and customer service are the next most important factors to consider when buying a new condominium.
Solmar Developments Corp is an Italian family business that has a 30 year track record of excellent customer service building elegant, luxury new homes and condominiums all over southern Ontario.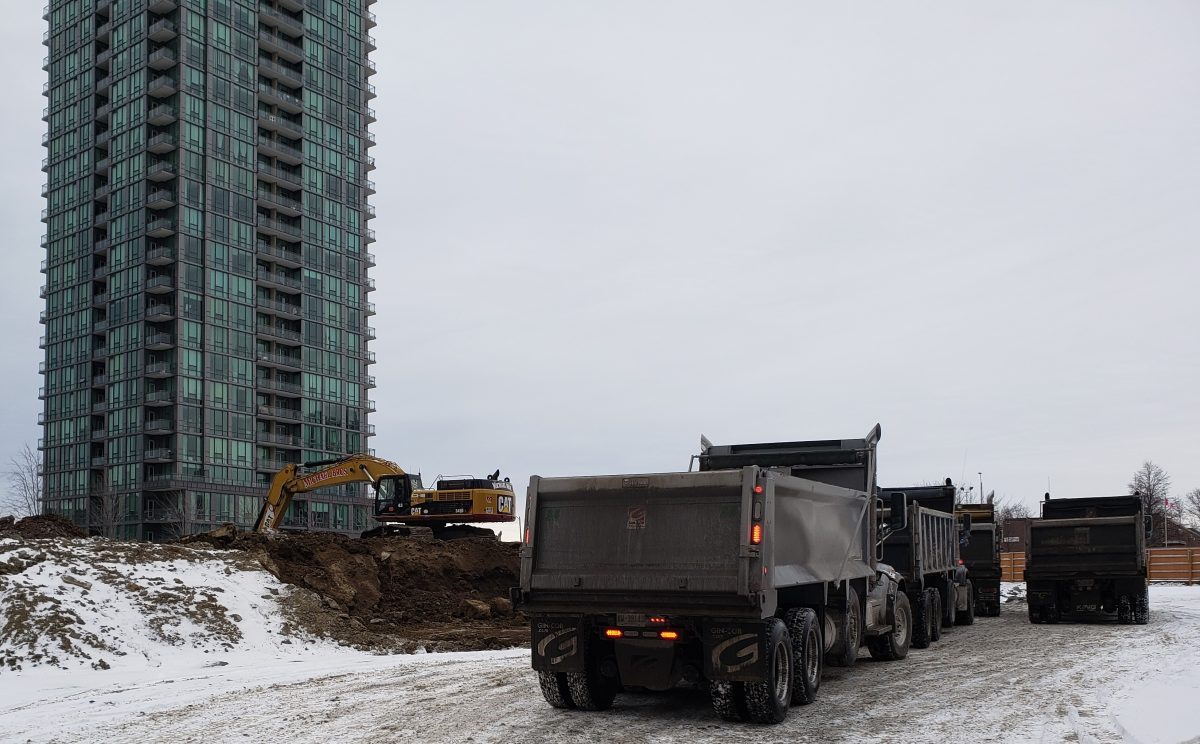 Solmar is currently selling Edge Tower 2.
A "timeless elegance" theme will run through the full range of amenities at Edge Tower 2.
The first impression of visitors to Edge T2 will be a luxuriously appointed Lobby with 24 hour Concierge and elegant marble and granite finishes in neutral tones.
The luxury amenities will include guest suites, party room with wrap around roof top terrace and barbecues, gym, yoga studio, movie theatre, Wi-Fi lounge, games room, and a Galleria.
The interior suite finishes are also exceptional. They include nine foot smooth ceilings, luxury fully integrated, stainless steel kitchen appliances, full size stackable front loading washer and dryers, quartz counter tops, frameless glass shower doors, and frameless mirror closet doors. Solmar pays attention to the details with features such as larger baseboards and casings.
Edge T2 suites range in size from 492 to over 1400 square feet and are available as 1, 1 plus den, 2, 2 plus den, and 3 bedroom designs.
Incentives at Edge T2 include Free Parking, Free Locker, Free Assignment, a 15 percent deposit over 18 months (+ 5 percent at occupancy), and a low lot levy cap.
Savvy buyers see the advantage of a better location, better quality, a better builder, and better incentives.
Savvy buyers often have an edge!
Visit the Edge T2 Designer decorated model suite at the Presentation Centre, 24 Elm Drive West, Mississauga, Saturday and Sunday 11:00 a.m. until 5:00 p.m., noon until 6:00 p.m., Monday through Thursday. Closed Fridays.
R. Scott Davie, founder of Davie Real Estate Inc., has over 30 years experience in real estate and has been a trusted advisor to many of the GTA's top developers. He has sold low and high rise pre-construction projects from Brantford to Whitby, and from the Beaches of Toronto to Newmarket. Mr. Davie is recognized as a leading expert on pre-construction real estate sales and marketing in the GTA.