Changing the Constitution to include the "Indigenous Voice" is dangerous as it risks turning the foundational law of Australia into a tool for discrimination, according to Indigenous leader Nyunggai Warren Mundine.
The push for constitutional reform to recognise Indigenous people has grown louder after newly elected Australian Prime Minister Anthony Albanese pledged he would commit to the Uluru Statement from the Heart "in full" in his election victory speech on Saturday.
The statement, proposed in a petition from the First Nations National Constitutional Convention in 2017, asks the government to establish a permanent body in Parliament representing the Indigenous community. Such a move would require amendments to the Constitution to establish the Indigenous Voice, which would require a referendum.
The statement also urges the government to establish a "truth" commission to present "historic and ongoing injustices" against Aboriginal people in Australia.
However, Mundine, the former national president of the Australian Labor Party, argued that the proposal advocated would involve "putting one race above other races."
"Putting the Voice in our Constitution is dangerous because we want all citizens to be treated equally. When you've got it into the body of the Constitution, then it can become discriminatory and racist," he told The Epoch Times.
"If you put something in the Constitution it's very hard to get it out. And if it doesn't work, then we're sort of stuck with it."
The former chairman of the Coalition government's Indigenous Advisory Council said five similar attempts to change the Constitution have occurred since 1970 all of which have failed. Mundine said experiments with such laws have "ended in revolution and argument."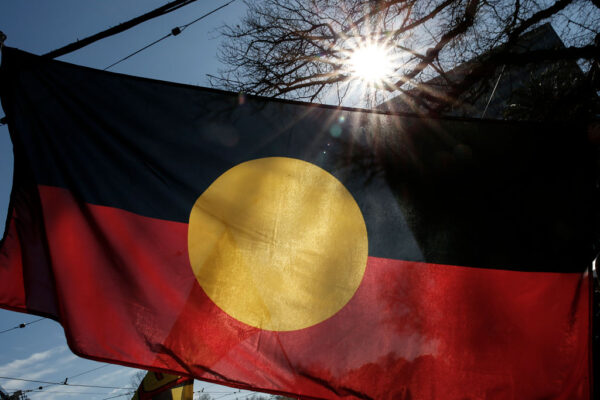 'A Blame Game'
The Uluru Statement was put forward against the backdrop of widespread political discontent stemming from the controversial belief that Aboriginal Australians were "systematically discriminated" against following British colonisation.
The left-wing Australian Greens party were the first to endorse the Uluru Statement, followed by the centre-left Labor Party, which called the Statement "a generous offer of a genuine partnership and a real chance for us to create a reconciled Australia."
Labor's incoming Indigenous Affairs Minister Linda Burney also supported entrenching the Voice in Parliament, saying it "can give advice on issues" affecting Indigenous people.
But Mundine described the issue as a "blame game." He said the proposals "don't actually meet the needs" of the Indigenous community, which faces a "whole wide range of problems" such as high rates of crime and violence in remote areas, low health and housing standards, and a lack of access to education and employment opportunities.
Mundine said over the last 50 years the Australian government has likely plunged over a trillion dollars into addressing Indigenous disadvantage, but it was having no effect.
"This idea that you need to set up a huge bureaucracy that's going to cost millions and millions of dollars to operate and is going to solve all these problems is just a fantasy world," he said. "We've got to deal with the reality."
Further, contrary to the belief that Indigenous peoples lack a voice in the Parliament, Mundine said the 2022 federal election result—which has seen nine and likely 10 Indigenous candidates voted into power (the highest on record)—demonstrated that there was no problem with representation.
"[They said the truth commission] is going to look at laws that affect Aboriginal people. Well, name me a law that doesn't affect Aboriginal people. It's every law, it's taxation, it's traffic, road rules, it's education; it's health, it's the budget."
"It's nonsense, quite frankly. We are achieving so much now and moving ahead."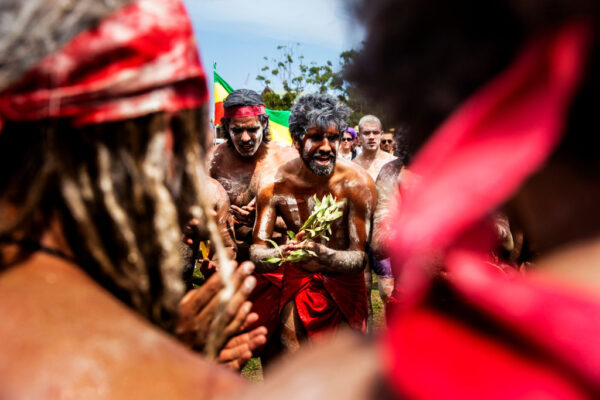 Instead, Mundine believes that it is economic development that is "the missing link" in the Indigenous spaces as it will lead to more jobs, better health, higher education, improved housing, and infrastructure.
"What's happening in some parts of Australia now is we got generational welfare with two, three, four generations who haven't had a job … This is where you see the drugs and alcohol and mental health issues are in those areas," he said.
"Now we've got to get people back to work. And that's how it has helped people improve their lives."
The well-known Indigenous figure also weighed in on the preferential treatment of Aboriginal Australians, which he said has impeded their effort to move on.
"If you're looking at other people to fix your life, then you've got problems because no one can fix your life except for you," he argued. "If you fall on hard times, then we'll help you. But the idea is that you get to work, you don't live on welfare for the rest of your life."
"Australia is one of the freest democratic societies in the world. I always say if we're such a bad place, then why do people go on boats to try to get here? I don't see people getting on boats trying to leave."