WASHINGTON—With the midterm elections just a month away, conservative women around the country gathered in Washington to voice their support for President Donald Trump.
Dozens of conservative women leaders and activists from various states have come together at the Women for America First summit, which is taking place between Oct. 4 and 7 at the Trump International Hotel in Washington.
"Conservative women are not going to sit back and let the left and the media define what women stand for in 2018," said Amy Kremer, chair of Women for Trump and host of the summit, in a press release.
"We will not be ignored. We are fighting back and that is exactly what this summit is about."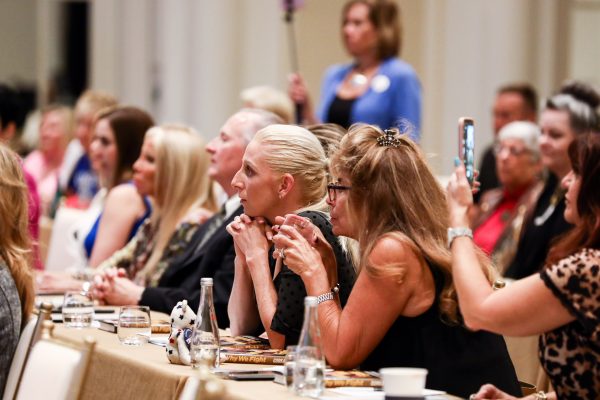 Speaking at the event, White House Press Secretary Sarah Sanders said she was proud to be part of a movement that Trump has started a few years ago.
"And we are seeing the culmination of that," she said.
"Hopefully, just in a few minutes, we will see one of the more impactful things that he will ever do, which is to completely reshape the judiciary."
Sanders received cheers and applause from the audience.
In her brief remarks, she joked that she rarely received such a warm welcome and that having three kids taught her to be patient with reporters asking the same questions repeatedly.
Sanders spoke an hour before a key procedural vote in the Senate.
The Senate voted 51-49 on Friday morning to advance Brett Kavanaugh's nomination to the Supreme Court, clearing a key procedural hurdle. The final vote on confirmation will occur on Saturday.