Poland's ruling party leader has urged the Polish people to defend the country's churches from pro-abortion activists, who have disrupted services and desecrated church buildings in the predominantly Catholic nation.
Jaroslaw Kaczynski, leader of the conservative Law and Justice (PiS) party, who also serves as a deputy prime minister in the government, said on Tuesday evening that the protesters were seeking to destroy Poland and called on his party's supporters to defend churches "at any cost".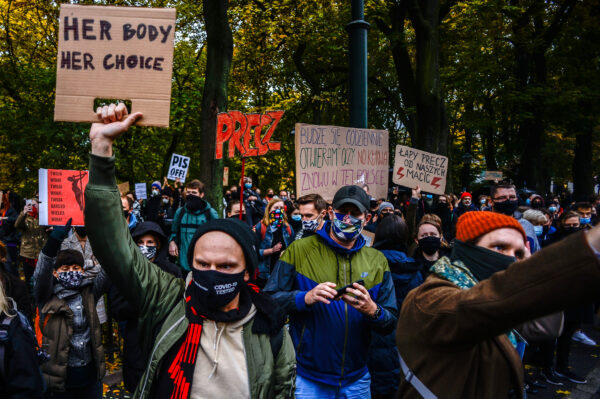 The demonstrations were triggered by a Constitutional Court decision last Thursday, which ruled that abortions due to fetal congenital defects are unconstitutional, further tightening what was one of Europe's strictest abortion laws. When it takes effect, abortion will be permitted only when a pregnancy threatens the woman's health or is the result of a crime such as rape or incest.
Pro-abortion activists launched protests across the country, in violation of official restrictions on mass gatherings put in place to stem the spread of the CCP (Chinese Communist Party) virus.
On Sunday, thousands of pro-abortion activists disrupted church services across Poland, chanting during mass, confronting priests with obscenities, and spray-painting slogans on church buildings.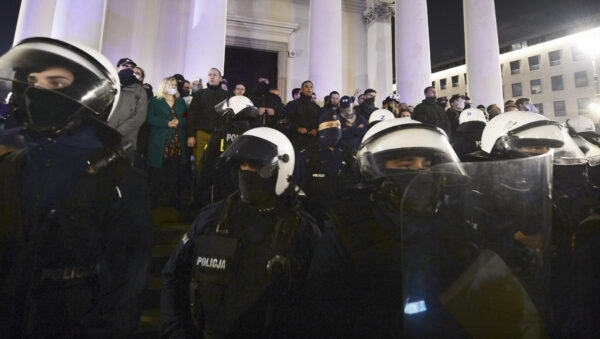 On Monday, protesters blocked traffic for hours in most cities and also gathered outside churches, chanting obscenities against Catholic Church leaders and calling for the women to have the right of choice.
Poland's Interior Minister Mariusz Kaminski on Wednesday vowed "decisive action" by the police "in the face of further attempts of similar acts of aggression and desecration announced by the leaders and organizers of the protests".
He said 76 people have been detained in connection with the protests at churches, and prosecutors are carrying out proceedings in 101 cases.
In a Facebook video message posted on Tuesday, Kaczynski said that the court ruling was in line with the constitution and that the churches must be protected.
"We must defend Polish churches, we must defend them at any cost," he said.
Some opponents saw Kaczynski's words as inciting violence. Opposition Civic Coalition leader Borys Budka said that words calling for "hatred, inciting civil war and using party forces to attack citizens are a crime".
In his message, Kaczynski also said the protesters were "committing a serious crime" by breaching the nationwide ban on gatherings larger than five people.
"In the current situation these demonstrations will surely cost the lives of many people," said Kaczynski, whose conservative party came to power in 2015 on a promise to instil more traditional values in public life.
The head of Poland's Catholic Church, Archbishop Wojciech Polak, has called for calm and respect for churches.
"It is a moral obligation of every Christian to take steps to de-escalate a conflict, not to intensify it," Polak wrote on Tuesday in a letter to his diocese of Gniezno.
Reuters and The Associated Press contributed to this report.