In the aftermath of the most profitable boxing match in history, Conor McGregor broke his silence Thursday by raising a toast to Floyd Mayweather and his fans.
"Just coming back around after a whirlwind couple of days," McGregor wrote on Instagram under a picture of him holding up a glass of his self-branded Irish whiskey. "… It truly was an amazing and enjoyable camp, and honestly I feel with just a little change in certain areas of the prep, we could have built the engine for 12 full rounds under stress, and got the better result on the night."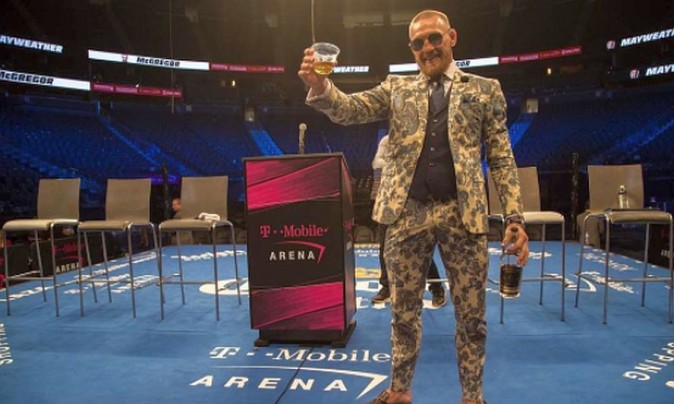 McGregor made his professional boxing debut against Mayweather before losing to him on Saturday night in the 10th Round.
"Congrats to Floyd on a well fought match," McGregor wrote. "Very experienced and methodical in his work. I wish him well in retirement. He is a heck of a boxer. His experience, his patience and his endurance won him this fight hands down.
"I always told him he was not a fighter but a boxer. But sharing the ring with him he is certainly a solid fighter. Strong in the clinch. Great understanding of frames and head position. He has some very strong tools he could bring into an MMA game for sure."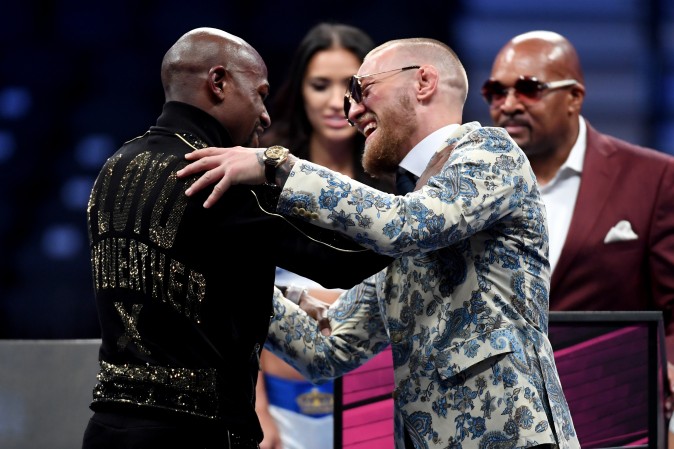 McGregor, 29, said that with better training for a 12-round boxing match, he could have bested Mayweather.
McGregor said that he surpassed his own personal record for fighting 30 minutes "in a ring or cage or anywhere." The UFC's championship matches feature five 5-minute rounds.
McGregor's previous record match length was 25 minutes.
This week, in a video, McGregor said that he'd face Nate Diaz for a third fight in the UFC. The two are 1-1 in welterweight fights, with McGregor having won their last bout. Diaz choked McGregor out in the first fight.
"I'm the 155-pound champion. I faced him at 170, he beat me, then I rematched him at 170, I beat him," McGregor said in the video via BJPenn.com. "Now I'm the 155-pound world champion, now if he wants that fight, he must come down."
"So that's a fair trade."
For his part, Mayweather, 40, announced his retirement in the ring with a 50-0 record.
It was disclosed that McGregor made a $30 million purse, while Mayweather made a $100 million purse even before the outcome of the fight. After pay-per-view, merchandising, and ticket sales, the two fighters should earn much more than that.