Connecticut's Department of Public Health has imposed a fine on a nursing home where four patients were found to have taken cocaine.
According to a report by the News Times, the RegalCare facility in New Haven was hit with $1,680 in fines after patients tested positive for cocaine.
The case dates back to April 2018, when the state's Department of Public Health stated that a RegalCare resident was seen passing around a dollar bill containing traces of a white powder.
Two weeks later, another resident was found unresponsive on the floor. Tests indicated that the victim had in their system both cocaine and opiates.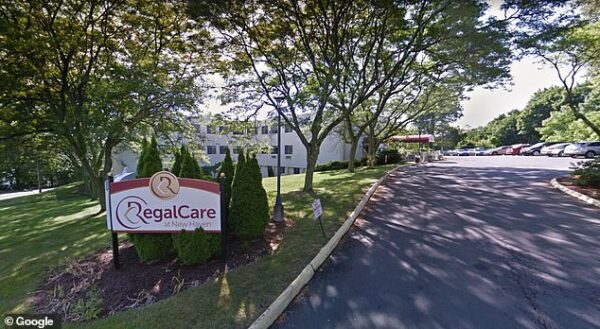 The Department of Public Health stated that a day later, a methadone clinic had made contact and indicated that another resident at the facility had tested positive for cocaine. That resident was cited by the Daily Mail as claiming a chain of supply that led back to a nurse's aide.
The aide was later fired.
RegalCare has refused to comment, according to the CT Post.
Connecticut On Pace to Set New Drug Death Record
According to Connecticut's chief medical examiner, the projected total number of deaths due to drugs in the state for 2019 is expected to set a dismal new record.
While in the first six months of the year, a total of 544 people died in Connecticut as a result of accidental drug intoxication, that figure is expected to rise to over one thousand.
The chief medical examiner estimates 1088 people will die in the state due to drugs, with 1022 of those deaths attributed to opioids.
"Fentanyl continues to be the most common drug detected (in over 75 percent of all accidental drug intoxication deaths)," Dr. James Gill told CT Post in a written statement. "Deaths involving cocaine also continue to increase."
Gill added that in some cases, drugs used to treat animals were added to the opiates. He said that xylazine, a tranquilizer used by veterinarians, was found in 26 fentanyl-related deaths.
"This is likely being added locally as an adulterant," he explained.
Opioid Epidemic Rages
Americans are dying from opioids by the tens of thousands in an epidemic that grinds on with no end in sight.
Police in Norwalk, Connecticut, responded to eight overdoses—five fatal—over a six-day period in August and September. In July, the coroner serving the Columbus, Ohio, area reported nine overdose deaths in just 48 hours. In Pennsylvania's hard-hit York County, the coroner investigated eight suspected overdose deaths in a single week of August, and four in 24 hours.
"This is a battle that's not going to end easily, and it will be something we are fighting for a while," York Coroner Pam Gay told The Associated Press. "It's going to take a while to see a significant decline."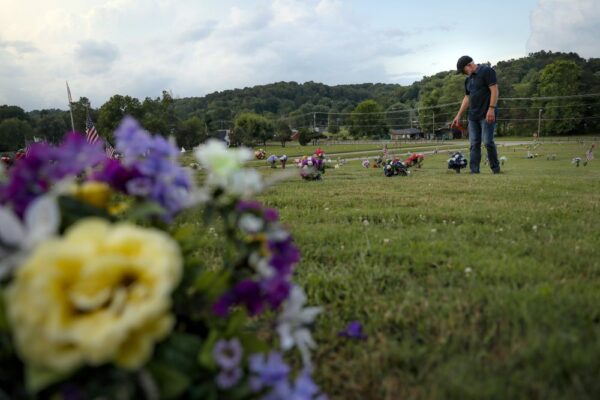 In the wake of at least 16 fatal overdoses, Elk Grove Village, a community of 32,000 outside Chicago, launched a program in which addicted people can ask police officers and other municipal workers for help without fear of arrest, even if they have illegal drugs or paraphernalia.
Mayor Craig Johnson, who helped create the program, said 32 people have taken part, and 21 are "still clean and sober."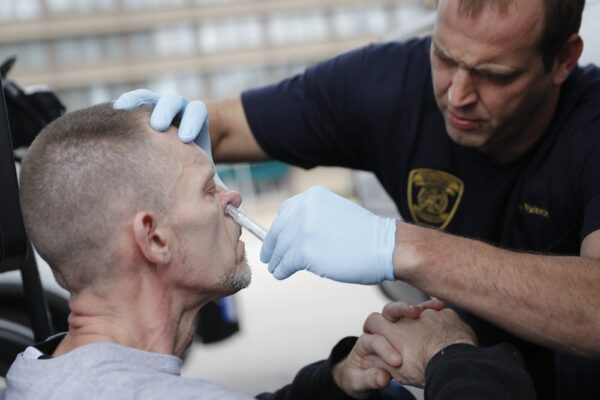 One of the success stories is Tom, a 54-year-old who owned a construction company before breaking his hip and leg in a fall and becoming addicted to painkillers. He eventually lost his company and his house.
"All you do is spend your days looking for meds off the street because you don't want to detox. It was horrifying," said Tom, who has since completed Elk Grove Village's recovery program and landed work with a catering company.
Thousands of cities and counties, along with nearly every state, have sued OxyContin maker Purdue Pharma LP. The lawsuits, seeking billions of dollars in damages, claim the company and family aggressively marketed prescription painkillers while misleading doctors and patients about their addiction and overdose risks.
Purdue has denied the allegations, but the company has entered into a proposed settlement with about half the states and at least 1,000 local governments.
Days after reaching the tentative agreement that could be worth up to $12 billion, Purdue filed for bankruptcy in White Plains, New York—the first step toward putting the settlement into effect.
The Associated Press and Reuters contributed to this report.