Democratic members of Congress are putting together a coronavirus relief plan, which could be ready as soon as this week.
House Speaker Nancy Pelosi (D-Calif.) told reporters March 9 that the legislation could be ready for a vote by the end of the week.
"We are putting it together. It's not like we just woke up and started thinking about this. Our committees of jurisdiction have been working on it, and we have worked all weekend on it, and we should have something," she said in Washington.
While the plan could be introduced this week, it has to be analyzed by the Congressional Budget Office for estimated costs. The timeline depends on "how quickly they can get something back to us," Pelosi said.
Pelosi suggested that absent action this week, lawmakers could wait until they come back from their previously scheduled spring recess.
She and Senate Minority Leader Chuck Schumer (D-N.Y.) told reporters that the package will focus on making coronavirus tests free, providing paid leave for parents who have to stay home because of school closings, addressing unemployment insurance for people who could be laid off due to the virus, and giving food to families who typically depend on lunches provided at school.
"If there's going to be relief, it ought to be aimed at the families that are most affected," Schumer said.
Other lawmakers are mulling options to provide relief to people affected by the virus.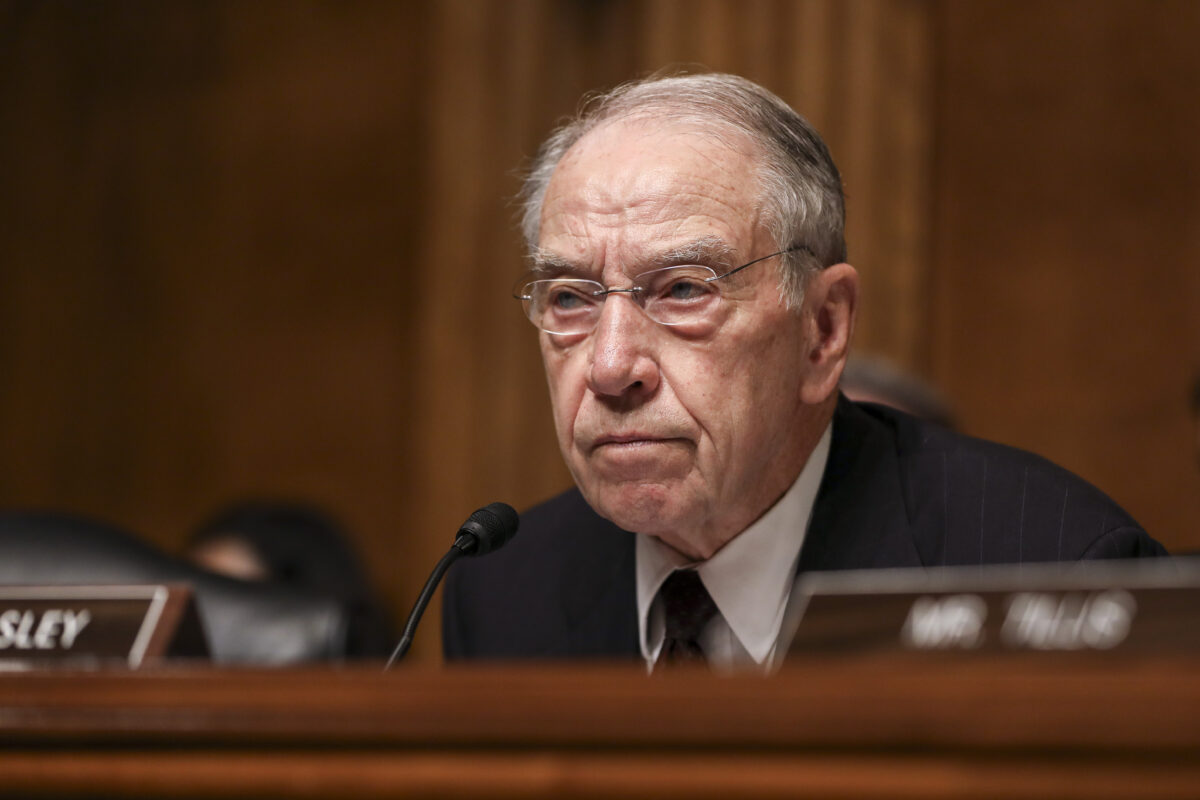 Sen. Chuck Grassley (R-Iowa), chairman of the Senate Finance Committee, is looking into the possibility of "targeted tax relief measures that could provide a timely and effective response to the coronavirus," the senator's spokesman Michael Zona said in a statement to news outlets.
"Several options within the committee's jurisdiction are being considered as we learn more about the effects on specific industries and the overall economy," Zona said.
President Donald Trump, meanwhile, told reporters later March 9 that he and top officials would meet with senators and House Republicans to discuss a possible payroll tax cut or "substantial relief."
"We're also going to be talking about hourly wage earners getting help so that they can be in a position where they're not going to ever miss a paycheck. We're going to be working with companies—and small companies, large companies, a lot of companies—so that they don't get penalized for something that's not their fault. It's not their fault; it's not our country's fault," he said.
The White House is also considering creating loans for small businesses through the Small Business Administration and might unveil some measures related to the airline, cruise ship, and hotel industries, which have been hit hard by the decreased level of travel due to the virus.