Congressional negotiators reached a deal on Thursday to fund the government as the deadline to avoid a shutdown gets closer, according to reports.
Rep. Nita Lowey (D-N.Y.) and Sen. Richard Shelby (R-Ala.) "announced after their 3 p.m. meeting that there is a tentative agreement in principle on all 12 bills. A vote is possible in the House as soon as Tuesday," a Congressional aide told The Epoch Times.
"We had a very good meeting, and there's a meeting of the minds, and we're going to look through some of the details, but I feel confident that we're going to have a product very shortly," Lowey, who chairs the House Appropriations Committee, told reporters on Thursday.
House Speaker Nancy Pelosi (D-Calif.), Treasury Secretary Steven Mnuchin, and the leaders of the House and Senate appropriations committees met on Thursday.
The deal covers 12 regular spending bills totaling $1.3 trillion, and it was agreed to in a bipartisan spending package enacted by the president over the summer, NPR reported.
"When you look at the 12 bills, I think we can be very proud of the good work that this Congress is doing," Lowey was quoted by the broadcaster as saying.
The agreement includes $1.375 billion to fund a wall along the U.S.-Mexico border, a key Trump campaign promise, according to reports.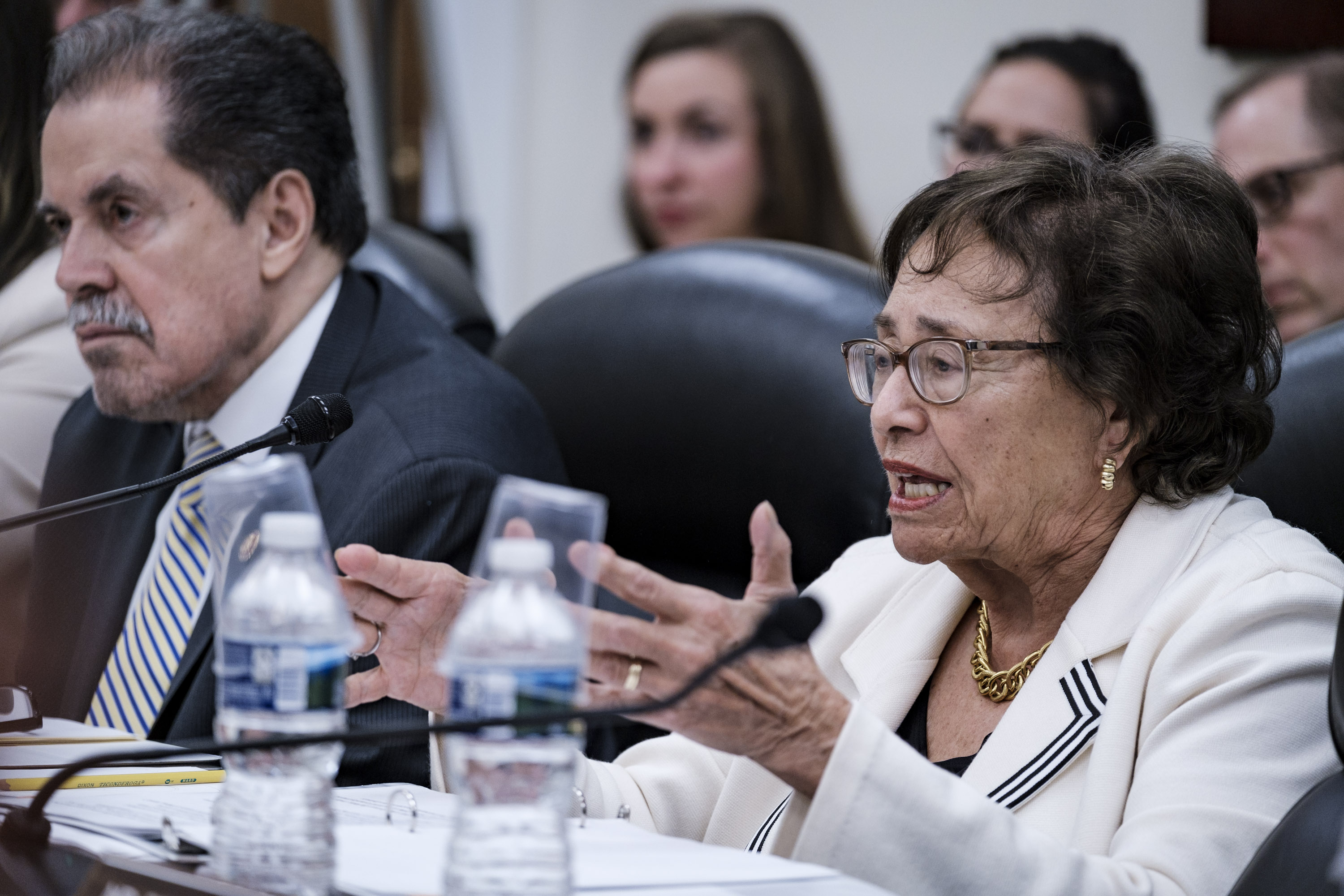 "We've had a good day. We've had some serious discussions and we believe that we're where we need to be," Shelby told reporters.
Legislators are in a rush to approve a deal by the next week as federal agencies are expected to run out of money by midnight on Dec. 20. After next week, Congress is slated to go on its Christmas recess.
"It will certainly take a great deal of cooperation and consent here in the Senate if we intend to consider and pass these measures before the end of the year," Senate Majority Leader Mitch McConnell (R-Ky.) told RollCall on Tuesday before the agreement was announced.
The legislation, if passed by the Senate, will then need President Donald Trump's signature. Shelby said that due to Mnuchin's regular involvement in the process, it's likely that Trump will sign the spending package.
"I think that we will be fine," Shelby said, according to the Congressional news website. "We've had Secretary Mnuchin involved in a lot of discussions, we've had the speaker of the House, we've had the majority leader of the Senate and we've had the four of us. We feel good with where we are."
Emel Akan contributed to this report.