AUCKLAND, New Zealand—Gary Daverne, former director and musical conductor for the New Zealand Symphony Orchestra, says this is the fifth consecutive year that he has come to see Shen Yun Performing Arts play in Auckland's ASB Theatre.
The music played by the orchestra was powerful and brilliant. "It's very exciting music," said Mr. Daverne, who was attending the opening night's evening performance on 20 April 2012.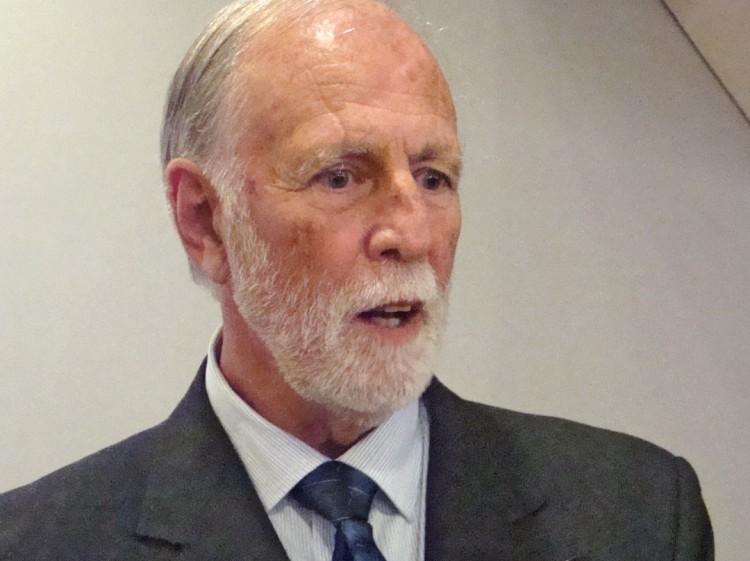 "Especially in some of the energetic pieces, the war, fighting scenes, the conflict-very powerful and well played."
Mr. Daverne has played a wide range of instruments including euphonium, clarinet and piano and he has also composed written works for symphony orchestra, accordion, musicals and popular songs, says his website.
"Quite moving and I felt … quite exciting," he said remarking on the level of energy in both the music and the dancing.
New York-based Shen Yun's mission is to bring back China's five millennia traditional culture through performances of classic Chinese dance and music.
Classical Chinese dance comprises hundreds of poses and movements, but it also includes very difficult and challenging flips and tumbling techniques, both of which demand systematic training, according to the Shen Yun website.
Shen Yun's orchestra is unique in that it combines a classical Western philharmonic orchestra with traditional Eastern instruments.
Furthermore, Mr. Daverne felt that the music was filled with messages.
With his considerable experience in musical theatre, show business and orchestras, Mr. Daverne felt he was qualified to say that he had seen a great show.
"It's full of colour, energy, good music, good dancing, good everything, it's a must [see]."
Reporting by NTD Television and Diane Cordemans.
Shen Yun Performing Arts, based in New York, tours the world on a mission to revive traditional Chinese culture. Shen Yun Performing Arts New York Company performs in Auckland's ASB Theatre April 20-22.
For more information, visit ShenYunPerformingArts.org.