Condos will continue to be the dominant force in the Toronto real estate market in 2018 for affordability and lifestyle reasons. While this year's sales may not top the recording-setting year 2017 was, demand continues and the 2018 condo market will be strong.
In Toronto, condos are the only answer to affordability, says Barbara Lawlor, CEO and president of Baker Real Estate, and recent statistics indicating that 80 per cent of Toronto real estate sales in the first quarter of 2018 were condo sales confirm this.
"The view of people who dreamed of owning a house has shifted to condos," Lawlor says. "Condos offer location and convenience and a lifestyle choice that suits the pocketbook of the first-time buyer, the move-up buyer and the right-sizer who is now an empty nester. There are a lot of reasons the condo has become king."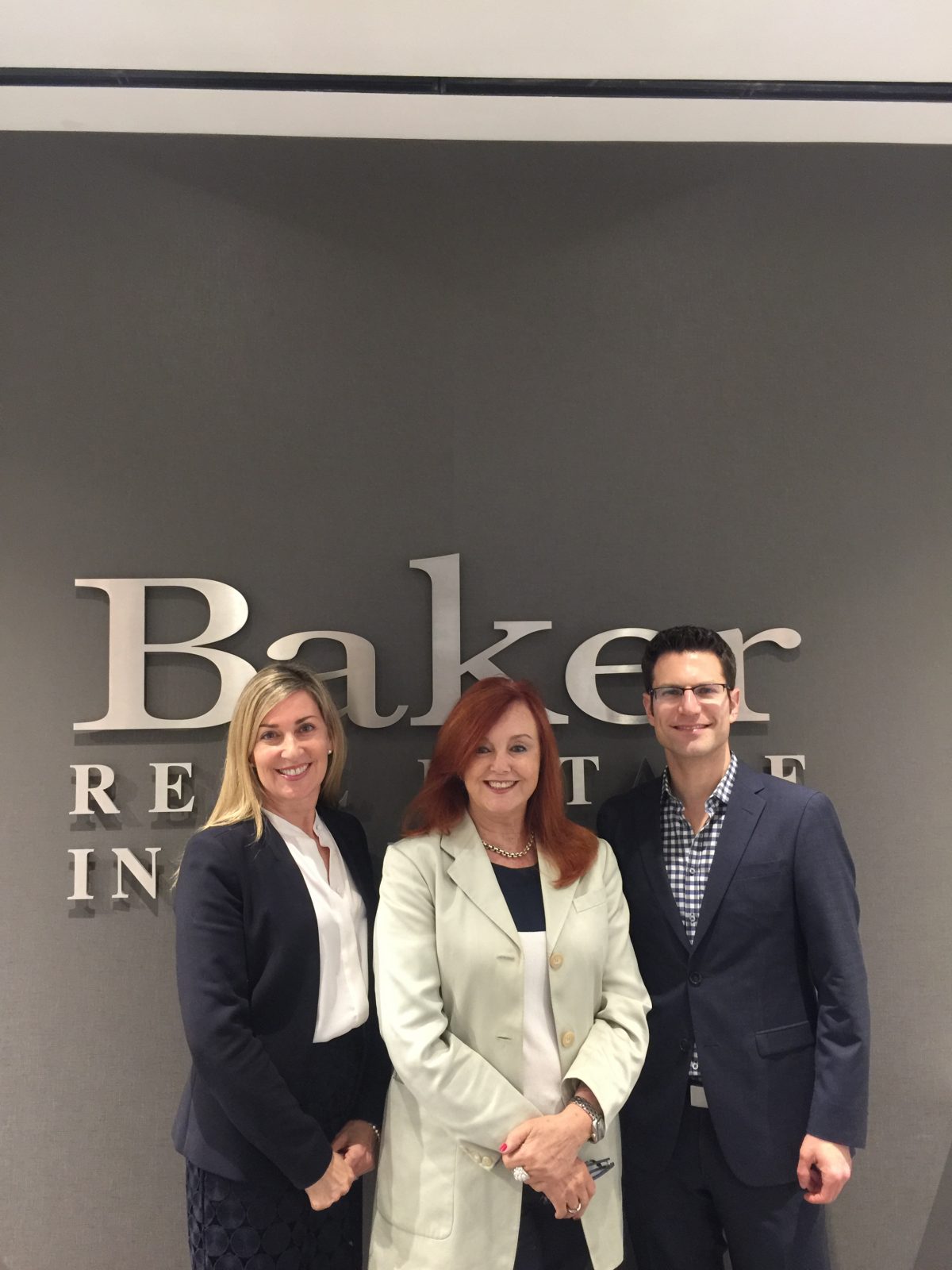 Don't expect condo prices to fall, says Lawlor. Toronto has been moving towards becoming an international city and its real estate prices are starting to reflect that global reputation. Buyers don't seem put off by slight interest rate increases and investors are pleased by the rents they've been able to demand, so their interest will continue, she says. Among the challenges are the lengthy delays for approvals of new projects and rising development fees, which are going to exert more upward pressure on prices.
Chinese buyers will continue to be a strong force in the Toronto area market, as well as in Montreal, where their numbers are increasing and they are attracted by factors such as low unemployment, new infrastructure spending, no foreign buyer tax and attractive prices (about $200 a square foot less than in Toronto).
This year will see some exciting new projects come to market and trends such as more boutique buildings. The Epoch Times sat down with the Baker team – including Lawlor, senior vice presidents Jeff Clark and Debbie Lafave and vice president Harley Nakelsky to discuss some of the exciting new projects that will launch this year in the 416 and 905.
Here are some key developments to watch for.
The Cardiff: This boutique building by the Sierra Building Group launching this spring will be on Eglinton Ave. between Mount Pleasant and Bayview Avenue a short walk from the Eglinton LRT station. The dynamic Yonge-Eglinton and upscale Leaside neighbourhoods are within walking distance and the Cardiff will be set amidst a wealth of amenities, including restaurants, shops and good schools. It will appeal equally to end users and renters who live in the area now and want to stay, or those who have been looking to move into this desirable community.
Wynford Gardens: This project to launch in fall at the Don Valley Parkway and Eglinton Ave. by Allied Hotel Properties next to the Aga Khan Centre and the soon to be renovated Don Valley Hotel includes two residential towers linked by an amenity space. As well as great transit options offered by the new LRT line across the street and the proximity to major highways, this project will offer stunning views in all directions from its ravine location in one of the city's up-and-coming neighbourhoods.
Merge Condos: This project, coming in fall to the Upper Beach neighbourhood in east end Toronto, will be within walking distance to shops, services and restaurants and to the Scarborough Bluffs. It will have beautiful views from its terraces and large rooftop deck and many desirable amenities.
Wonder Condos and Lofts, the Weston Bakery Redevelopment:  The reimagining of the old baker property at 462 Eastern Ave. by Graywood Developments and Alterra will bring a 300-unit mix of hard and soft lofts, traditional condo suites and townhouses to the neighbourhood. The mixed-use development will integrate part of the original bakery building with new construction and include materials salvaged during demolition into the new sections. The project is kitty corner to East Harbour and in the up-and-coming Leslieville neighbourhood, popular for its dining scene and unique shops. It's expected to launch in the fall.
The Garden District Condominiums: This 32-storey tower from Sher Developments and Hyde Park Towns will bring 251 units to Mutual and Shuter Sts. In a covted downtown neighbourhood close to every amenity, including shopping, dining and entertainment. Within walking distance is Ryerson University, the Eaton Centre, St. Lawrence Market and more.
E2: Yonge and Eglinton is one of the hottest neighbourhoods in the city and E2 offers a prime location, with direct access to the subway and LRT. Watch for a release in the hugely successful E2 project from Metropia and Capital Developments at 41 Roehampton Ave.
Highlight Condos: Thriving Mississauga continues to be a hotspot for new condo development. Watch for this 300-unit condo, loft and townhouse development from Hazelton Developments coming soon to 4070 Dixie Rd.
Tracy Hanes is a GTA freelancer specializing in real estate.

Tracy Hanes is a GTA freelancer specializing in real estate.