Leaked video footage of ex-Health Secretary Matt Hancock's affair has raised questions over the security of CCTV cameras on the Parliamentary Estate.
An investigation was launched by the Department of Health after Hancock was caught embracing his aide Gina Coladangelo in his office on Victoria Street, London, in May, leading to his resignation.
Questions have since been raised about the security of CCTV cameras on the Parliamentary Estate, which consists of the Houses of Parliament and does not include Hancock's office.
Lord Alan West, who was security minister under Gordon Brown and formerly First Sea Lord, has raised this with the House of Commons, asking whether any of the cameras in Parliament were made by controversial Chinese firm Hikvision.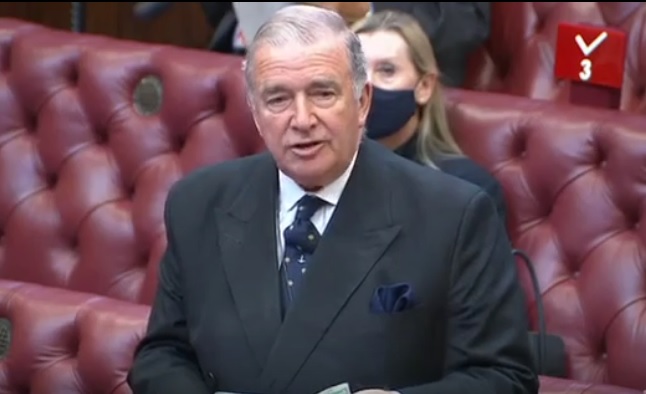 "I ask the Minister whether any of these Hikvision cameras has been fitted anywhere on the Parliamentary Estate, as was originally the plan. Or were plans altered after my warning of the dangers, on the Floor of this House, on 18 October 2018?"
Hikvision has close connections with the Chinese Communist Party and its military.
The U.S. Federal Communications Commission voted unanimously last month to advance a ban on Chinese telecommunications networks companies deemed national security threats like Huawei, ZTE, and Hikvision.
The tech giant had been accused of making cameras that abet the CCP's campaign against Uyghur Muslims.
It signed deals worth 1.9 billion yuan ($293 million) with police in Xinjiang between 2016 and 2017, where Uighur minorities are under invasive surveillance and security measures.
Lord West told NTD News that he became aware about "the plans to install more CCTVs in Portcullis House and other parts of Parliamentary Estate."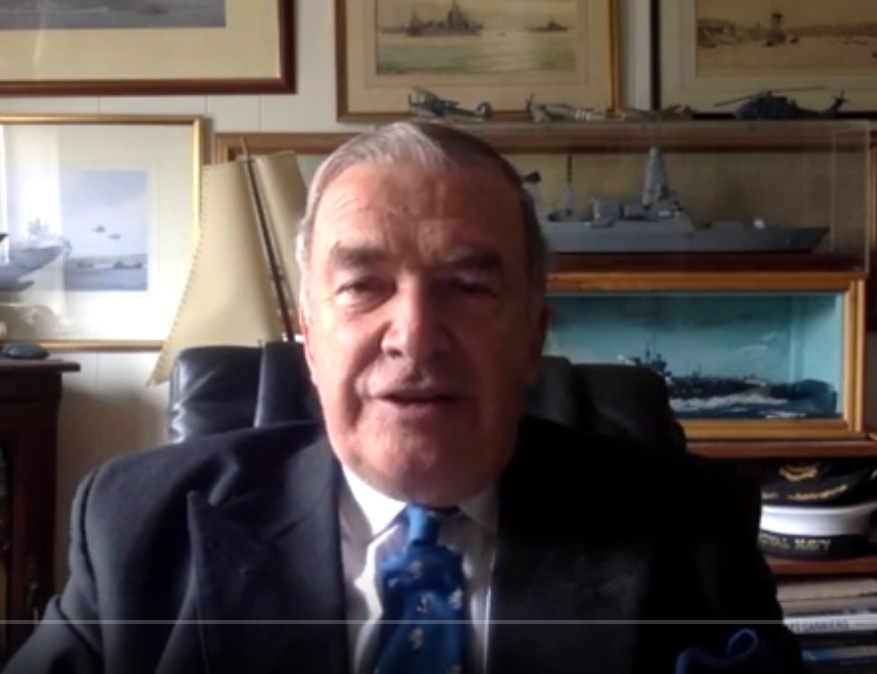 "And I looked into this and it became clear that actually, they were going to use Hikvision cameras. And I was very concerned about using cameras effectively from a Chinese company. Because with the forthcoming Internet of things, and 5G, these things become enabled. And these cameras can do all sorts of things, they are actually able to record data."
"Yes, they're filming things, they can zoom in and collect a number that's being dialed on a phone, they can look at passwords, they can record and hold that recording, they can do facial recognition."
Lord West added he began to think about the issue again following the leaked footage of Hancock.
The images had captured the former Health Secretary kissing and embracing his aide Coladangelo, a married mother-of-three, in breach of his own COVID-19 restrictions. Hancock resigned from his post days later, with Sajid Javid taking up the mantle.
While Lord West didn't get a clear answer in the Lords, Commons authorities later told NTD News that no aspect of Parliament's CCTV system is currently supplied by Hikvision. They added that no Chinese firms installed or run any cameras on the Estate.
Matt Hancock's affair was caught on camera in his office in Victoria Street, which is outside of Parliament Estate.
The department of health responded to The Epoch Times's enquiry with an email statement:
"The government takes the security of its personnel, systems, and establishments very seriously and has robust measures in place, but we do not comment on specific security arrangements or procedures."
It remains unclear which make of security camera took the leaked footage.
However, at least 28 London Councils own technology made by Hikvision, according to recent data.
Data also shows that 1.7 million Hikvision surveillance camera networks are at work outside of China.
More than 96,000 of these are in the UK, and more than 330,000 in the United States.
Lord West said, "there is a security aspect even in Council offices, you know, there is a security aspect if all that data is going to be available, be used."
"We see within China, you know, they use facial recognition and they use this information on a grand scale to control their population."
"When one looks at the fact that Hikvision are involved with the Chinese state in terms of monitoring Uyghurs and monitoring their population, that is a real concern. It needs to look at it very carefully."
NTD reporter Jane Werrell contributed to this report.