Anyone directly or indirectly affected by the Christchurch mosque shootings could be eligible to receive financial compensation, the New Zealand government has said.
The government-funded Accident Compensation Corporation (ACC) is offering to pay for long-term medical treatment and funeral costs for victims of the March 15 terror attack and also their families.
ACC confirmed a funeral grant, plus a top-up from the country's Ministry of Justice, will immediately pay up to NZ$10,000 (US$6,848) towards the cost of holding the ceremony regardless of whether it is held in New Zealand or abroad.
"Two members from our specialist Accidental Death Unit have travelled to Christchurch, and we'll work directly with funeral directors to ensure the process is as seamless as possible for grieving families," ACC Chief Executive Scott Pickering said in a public statement.

A tax-free survivor's grant of NZ$6,668 (US$4,566) will also be paid to partners of the deceased plus an additional NZ$3,334 (US$2,283) to each child aged 18 and under, or other dependants.
"Everyone who was injured in the shootings, and the families of those who were killed, are entitled to support from us, irrespective of whether they're residents or just visiting New Zealand," Pickering said. "For those with injuries, all acute medical care costs will be taken care of, as well as support with longer-term medical treatment."
In addition to this, victims and their families who were working in New Zealand at the time could receive weekly compensation. According to the ACC website, families may be able to get compensation of 80 percent of the deceased's income if he or she was working in New Zealand at the time of death.
"ACC will keep making payments to a partner for five years from the date payments started or until the youngest child turns 18," ACC said. "Payments can continue until that child turns 21 if they are in full-time study. If someone lives overseas, they can still get these payments provided they have a New Zealand bank account and an Inland Revenue number."
Worst Ever Peacetime Mass Shooting
As previously reported by The Epoch Times, a gunman opened fire at two mosques in the New Zealand city of Christchurch on March 15, leaving 50 dead.
The death toll was revised upwards from the earlier 49 after investigators found another victim while removing bodies from the crime scenes, the country's police commissioner said on March 17.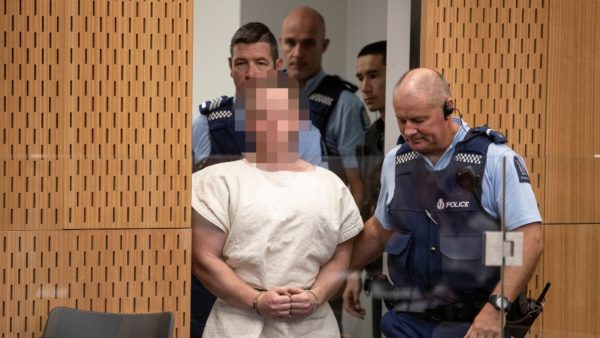 Australian citizen Brenton Tarrant, 28, is in custody and has been charged with murder since March 16. Handcuffed and wearing a white prison suit, he stood silently in Christchurch District Court Saturday where he was remanded without a plea. He is due back in court on April 5 and police say he was likely to face further charges.
A 74-page manifesto posted to a message board website, entitled The Great Replacement, was allegedly authored by him and explained the attacks were to avenge "thousands of deaths caused by foreign invaders." Police believe the document contains evidence Tarrant planned to carry out the deadly shootings.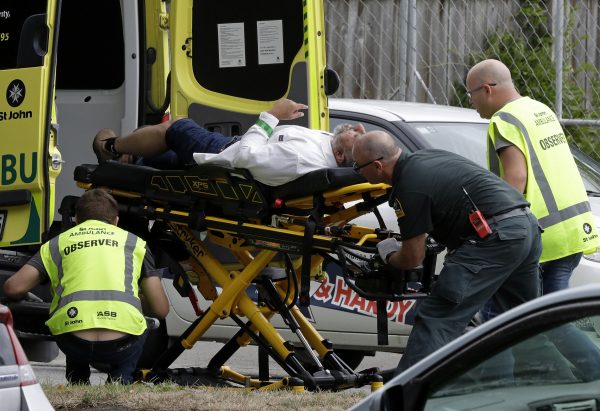 Prime Minister Jacinda Ardern has called the shooting an act of terrorism, and the attack is described to as the worst-ever peacetime mass killing in the nation's history, raising the national security threat level to the highest.
Ardern promised affected individuals and families will receive support not only for months but even years.
"That provision exists regardless of the immigration status of those who have lost their lives and regardless of the immigration status of their loved ones," the prime minister said in a statement according to ilmfeed. "It includes the cost of burial. It includes support for lost income and that can last for not just months but it can last for years."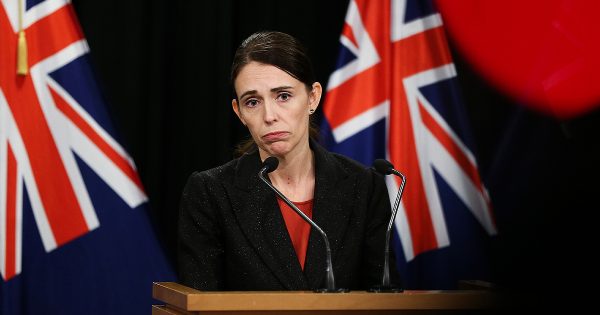 ACC is also offering to pay for patients needing transport to and from primary healthcare services.
"We'll fast-track all claims so there are no delays to any weekly compensation payments. If victims need medical transfers, ACC is willing and able to pay for family to accompany that person," Pickering said. "There is also a range of supports such as home help, transportation assistance and child care where required."
Victims and their family members are encouraged to contact police family liaison officers in the first instance who will refer them to the ACC.
"We have two senior staff at the community hub at Hagley College, including our Christchurch branch manager," Pickering said. "We're getting employees fluent in a range of languages spoken by victims and their families to Christchurch to support our staff."