Online comparison website iSelect has been fined $8.5 million for making false or misleading claims to customers when providing electricity deals on its platform.
The penalty comes as the Australian consumer watchdog continues to shine a light on the practices of comparison websites that claim to offer consumers the best deal or price for a variety of products or services.
iSelect admitted to the Federal Court of Australia that between November 2016 and December 2018 it misled consumers by representing on its website that it compared all electricity plans offered by its partners and would recommend the most suitable or competitive plan.
However, this was not the case.
iSelect instead had a range of commercial arrangements in place with electricity retail partners that limited the number of plans those retailers could upload onto the iSelect website. In turn, customers would only see "recommended plans" that may not have been the best fit.
"iSelect was not upfront with consumers that it wasn't comparing all plans offered by its partner retailers," Rod Sims, the chair of the Australian Competition and Consumer Commission (ACCC) said in a statement on Oct. 8.
"In fact, about 38 percent of people who compared electricity plans with iSelect at that time may have found a cheaper plan if they had shopped around or used the government's comparison site Energy Made Easy," he continued.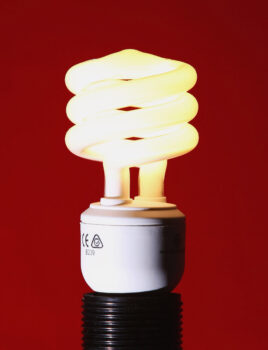 iSelect also received commissions when the recommended plans were selected by consumers.
The company also failed to adequately disclose that cheaper plans from its partners were only available via its call centre, and not through the website.
iSelect was also pinged for an error on its website that misquoted the price for some plans by up to $140 per quarter, catching 5,000 customers.
"iSelect's misleading conduct may have caused some consumers to switch electricity providers or plans on the basis of a price that was understated or without being aware that a cheaper plan was available," Sims said.
"It can be complex and confusing for consumers to compare prices and other features of electricity services in a bid to get the best deal for what often is a major household expense," he added.
Dr. Rob Nicholls, associate professor at the University of New South Wales, said the ACCC has been watching the online comparison website industry closely and has been concerned about commissions being paid to those sites by retailers.
"The ACCC has previously taken action against Trivago in respect of hotel comparisons," he told The Epoch Times on Oct. 8.
"In that case, Trivago used an algorithm which placed significant weight on which online hotel booking site paid Trivago the highest cost-per-click fee in determining its website rankings and often did not highlight the cheapest rates for consumers," he added.
"The ACCC has put comparator website providers and consumers on notice of the risks on its website. This encourages consumers to report to the ACCC if they have been misled," he continued.
In 2018, it was estimated that 3 million Australians visit comparison websites each month.
Sims said in the latest statement that comparison sites needed to disclose to customers that their recommendations were influenced by commercial relationships.
iSelect is a Melbourne-based company that compares utilities, insurance, and finance products.
In the last two years, iSelect has provided over 4 million energy comparisons, it does not charge consumers for the service and generates revenue from fees and commissions.
It currently operates in South East Queensland, New South Wales, the Australian Capital Territory, Victoria, and South Australia.