A company has offered to replace an American flag battered by Hurricane Florence.
The flag atop the Frying Pan Shoals Light, about 39 miles southeast of Southport, North Carolina, was torn apart from the hurricane's high winds.
A live stream showing the flag being battered was watched by millions of people.
Frying Pan, a former lighthouse, was converted into a bed and breakfast operated by Richard Neal.
A cool article by @gardenandgun about the Frying Pan Tower! How cool is this thing? Are you following the live camera?https://t.co/O5zQ0ecoVy

— Katie Garner (@KatieGarnerTV) September 14, 2018
Old Glory taking a beating 35 miles off the coast of North Carolina (Frying Pan Shoals Light Tower). #florence #webcam pic.twitter.com/HKJP7YfisP

— Steve Holstein (@Holstein) September 14, 2018
Some people wanted Neal to replace the flag immediately, but he noted it would be too dangerous.
"With respect, we will retire and replace it next trip," Neal wrote on Facebook.
"We see the tears and know that good men and women fought for America and are honored to fly Old Glory! Please understand, this is a hurricane. We are not on the tower and can't go outside and replace it yet."
Donation offers came flooding into Neal, who ultimately chose Flag and Banner.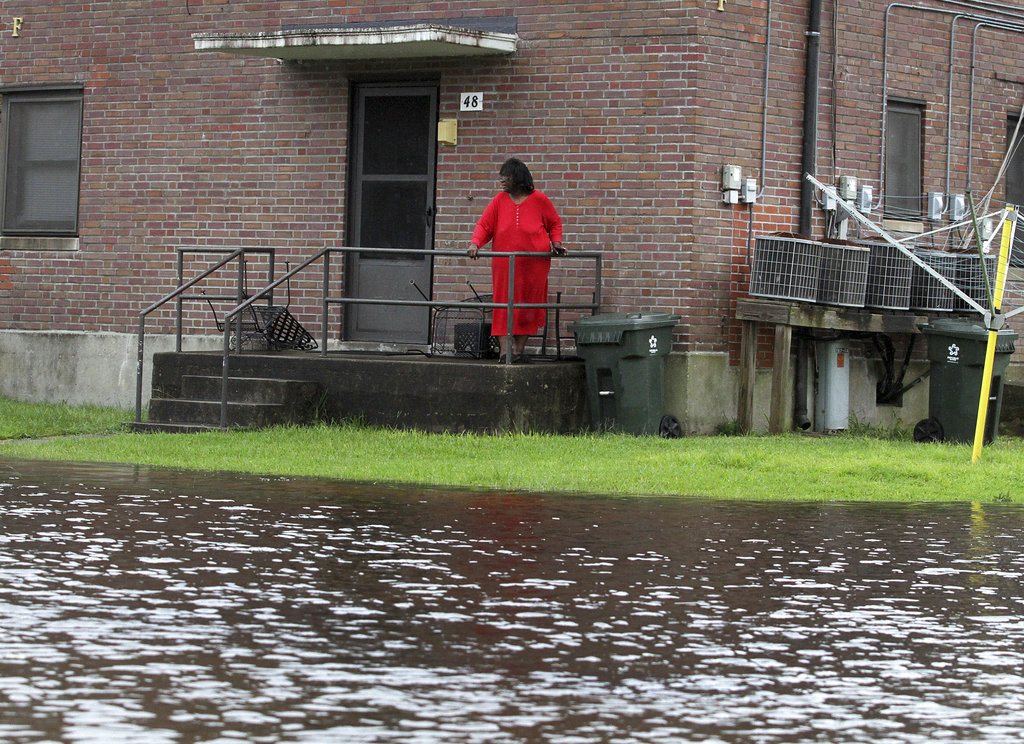 "Many thanks to FLAG, who is stepping up to help the tower with new flags," Neal wrote. He noted that the company makes its flags in America.
The video showing the flag getting torn apart has greatly interested people.
One teacher, Joleene Spear Broyles, wrote on Facebook: "My 3rd grade students were in awe today and asked several times to check on the flag. If I had not needed my computer, we would have watched all day."
Added another person, Jack Rackham: "Old Glory has stood strong thru many perilous fights. Today it stands in front of the power of Mother Nature, as a symbol of how we all come together in the face of adversary. Thank you for flying our flag, Richard."