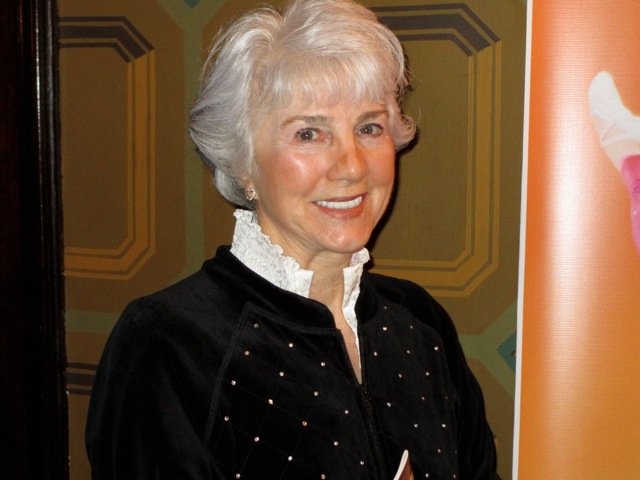 COLUMBUS, Ohio—Shen Yun Performing Arts graced the stage of the Ohio Theatre Thursday April 26, leaving audience members astounded by the vivid display of classical Chinese dance and music.
Jean Hart, former horse show trainer and shower of horses, shared her amazement and said, "I thought it was awesome. I thought there was so much talent, and the colors and the costumes were beautiful. It was so nice to see and understand the culture and it was really heartfelt for me, because of what the people went through. And the talent those people have! So much energy!"
Ms. Hart elaborated, "The whole thing was spiritual. Everybody was together, everyone was so systematically spontaneous and together. The program was so together. It was precise."
Shen Yun artists believe that just mastering the surface of art is not enough, so they take the wisdom and values of traditional Chinese culture as part of their lives. The artists cultivate virtue because they feel that to create art worthy of the Divine, there first must be inner beauty and purity.
She was moved by the message of hope she saw through the performances. "It was neat to see that Chinese people believe in God, that the Buddha was there … the Creator, the Buddha. It was nice because you were able to see that spiritual side."
The spirituality of classical Chinese culture that Ms. Hart saw through Shen Yun deeply resonated with her. "It was nice to know that Chinese culture did that, and you can see that. And that's what made it so beautiful, because we're not just one person, we're all one … so it was really neat. There was so much involved in the show and it was really wonderful. I was amazed!"
In parting, Ms. Hart added: "We came to be entertained and we were! And it was beautiful. The colors were beautiful. The talent was beautiful, and then we were educated as well. So it was just like a three piece all get together and its a spiritual, beautiful circle!"
Reporting by Yang Chen and Jeanmarie Lunsford.
New York-based Shen Yun Performing Arts has three touring companies that perform simultaneously around the world. Shen Yun will next perform in Dayton, Ohio on May 1.

For more information, visit ShenYunPerformingArts.org