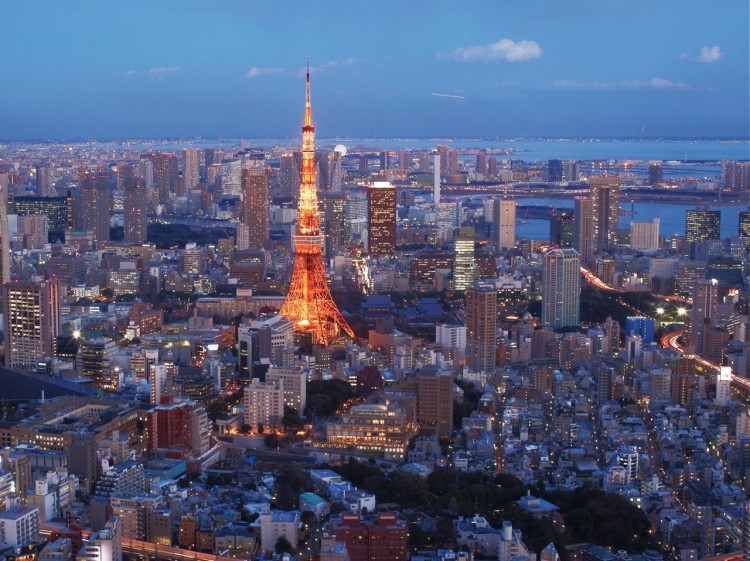 TOKYO, Japan—Shen Yun Performing Arts New York Company successfully performed at Tokyo International Forum on Feb. 14. The audience was deeply impressed. Some started to ponder the spirit of truthfulness, compassion, and tolerance in Falun Dafa.
Mr. Juri Tanaka, working in Japan for more than 20 years from China, is now a manager in an elevator company of about 1,000 employees. He watches Shen Yun every year. He watched the show with his family, relatives, and his Japanese friends in his company this year.
"My experiences of watching Shen Yun every year are different. After watching the show, I felt uplifted. The breath-taking energy that is transmitted by the performance is something I've never experienced before. It could immediately penetrate into the core of your heart and bring you to a new world. It makes you feel very relaxed, not a bit of tired feelings. I adored the power."
Mr. Tanaka told the reporter, "It's really a rare opportunity that we can see Shen Yun once a year, so I suggest everyone comes to see it. I hope everyone can come to appreciate and enjoy it. I watch Shen Yun almost every time it comes here. I really feel that watching the show is enjoyable."
He said that there are a lot of entertainment in China now. However, conveying spirituality and representing the kindhearted nature of humanity through classical Chinese dancing is rare.
There were programs in Shen Yun of Dafa disciples standing against their persecution in China today. He believed that the persecution of Dafa disciples by the Chinese Communist Party (CCP) should be condemned by the whole world. "I sympathize with and support Falun Dafa practitioners. I hope the spirit of Falun Dafa can be carried forward further in the world. And we should let all people in the world know about this persecution. Everyone can support and help Dafa disciples to eliminate the inhuman deeds of the CCP and truly rescue the [innocent] people who are [illegally] imprisoned. I think such a kind of performance is very, very good," said Mr. Tanaka.
Reporting by Zhang Benzhen and Sunny Chao.
Shen Yun Performing Arts has three touring companies that perform simultaneously around the world. After Japan, Shen Yun Performing Arts New York Company will continue to top venues in Korea and Taiwan, followed by Australia and New Zealand.
For more information, visit ShenYunPerformingArts.org.