'Community' Season 6 And a Movie Is a Possibility Tweets Creator Dan Harmon
April 17, 2014 6:21 pm Last Updated: April 17, 2014 6:21 pm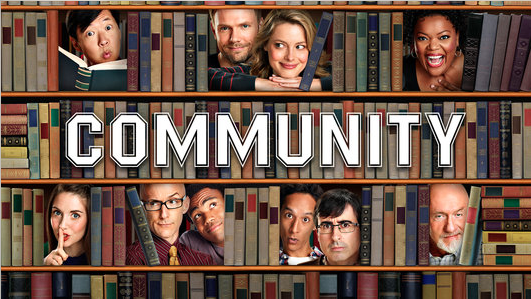 Dan Harmon, the creator and writer of the popular NBC comedy "Community" wrote on his twitter about the Season 5 finale on April 17, 2014, while also hinting at a possible Season 6 of the show. 
"Community finale tonight! Watch it if you want! It's been an honor doing it again, see you in fall/winter/spring/maybe. #sixseasonsandamovie" Harmon wrote. 
The show's Season 5 finale, "Basic Sandwich" aired on the NBC Television Network on April 17, 2014 at 8 p.m. 
Although other media have already rumored about the Season 6 possibility including a movie spin-off, there haven't been any confirmed reports from either the network nor the producers. 
According to an interview at PaleyFest with Deadline, Harmon said that there were rumors that the show's next season will get released in streaming format, although coming back to NBC is a possibility. 
"I think that we're old, reliable, like a tupperware in the fridge," he told Deadline. "We'll find out when the network is the hungriest." In an earlier interview with Hitfix, Harmon said that "if the movie has to be made out of clay and duct tape in my basement, then that's how the movie will be made, because there has to be closure."
TV Guide wrote that a "Community" spin-off film will probably have Justin Lin as the director. Lin has worked on the fast four Fast & Furious movies, and also directed some "Community" episodes. It's also likely that Sony Pictures TV which is the lead studio for the show would sell the next season to Hulu.