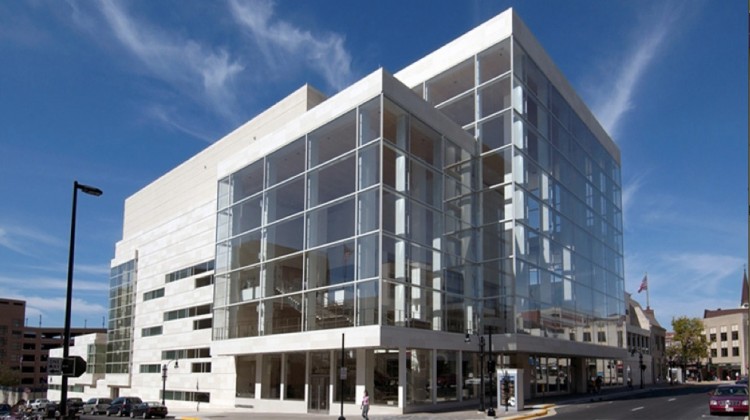 MADISON, Wis.—Shen Yun "is terrific, absolutely spectacular. I loved the skill and the artistry of the dancers," said James Johnson, director of Community Relations for a Madison credit union. Mr. Johnson and his family attended the performance by Shen Yun Performing Arts Touring Company on April 5.
New York-based Shen Yun appeared at Madison's lovely Overture Center for the Arts for its second performance.
"I think it's fantastic. It's the first time I've had an opportunity to experience Chinese dance."
It almost seemed to Mr. Johnson that he was predestined to see this performance. He said he was at a conference some months ago in Madison and met someone who was promoting the show. "She was so enthusiastic about it that she got me enthusiastic about it, and I had forgotten about it over time, but I was driving through Indianapolis a couple of weeks ago and I saw that there was a giant billboard in Indianapolis and it reminded me of it."
Mr. Johnson was then walking through a mall last week, and he again saw the ticket promotions for Shen Yun. Again the promoter of the show "was so enthusiastic and I thought, you know, this is destiny. I am supposed to see this. So I am here with my wife and daughter. We think it's fantastic."
Shen Yun is known for the exceptional quality of its classical Chinese dancers, so it is not surprising that Mr. Johnson appreciated the skill of the dancers.
"I'm just amazed by their artistry, the fluidity of the movements, the rhythm, the cadence, how well they're synchronized, and the scope of their movements. They're very, very talented.
"I also loved the music. I think the music is terrific," he said.
For Mr. Johnson, the theme of the evening was its history of China's 5,000 years: "It's clearly a walk through history. I get the theme of moving through time. That's been apparent especially in the last couple of dances."
Mr. Johnson said he would absolutely recommend Shen Yun to his friends, telling them exactly the same thing that he was told by the person who sold him the tickets: Go "with an open mind and take it all in," and Mr. Johnson said he was sure his friends would enjoy it.
Reporting by Valerie Avore and Sharon Kilarski.
Shen Yun Performing Arts, based in New York, has three touring companies that perform simultaneously around the world, with a mission to revive traditional Chinese culture. Shen Yun Performing Arts Touring Company will next perform in Calgary, Canada, April 8-9.
For more information visit ShenYunPerformingArts.org