Traditional red envelope packets of Chinese New Year money gifts have gone online, with 8 billion electronic envelopes sent this years via just one social media platform, WeChat.
WeChat and other Chinese social media sites also offered red envelope lotteries worth hundreds of millions of yuan split between millions of winners. According to Radio Free Asia, the events received over 300 billion interactions nationwide.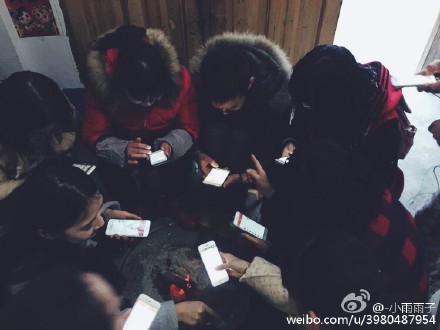 So popular is the trend that that the communist authorities have apparently hopped onto the bandwagon by infusing ideological doses into the New Year fun.
"Communist Party Member", the public Wechat account of the Party's Organization Department, joined in. For three days during the Chinese New Year celebrations, the account passed out virtual red envelopes starting at one yuan each (about 15 cents) for a total worth of about $45,000.
To be able to win anything, participants are required to fill slogans spoken by Party leader Xi Jinping in his official speeches.
It is the first time that the Organization Department, often jokingly termed "China's HR department," has engaged in the lotteries; usually, it spends the holiday season collecting Party dues.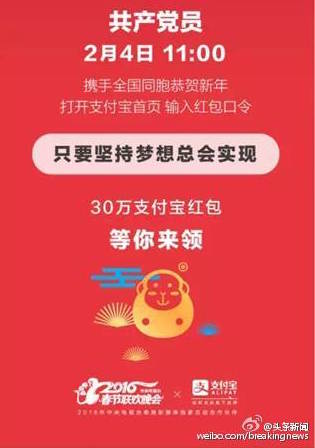 Netizen comments mocked the event for what many perceive as ideological bribery and a misuse of public funding.
"As the Department has collected too much in Party dues, it's only natural that 'what is taken from the people is used in the interests of the people,'" one comment says.
"Did they get approval from the Central Disciplinary Commission? They sure have guts," another user remarked. The Commission is the Party's internal anti-corruption agency, and is famous for widely investigating Chinese officials for bribery and graft.