A History of 60 Years of China, Banned on Communists' 60th Anniversary
September 22, 2009 10:14 pm Last Updated: October 1, 2015 9:23 pm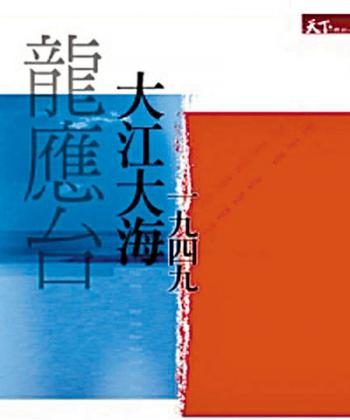 A new book by a famous Taiwanese writer has been banned in the run-up to the 60th anniversary of the founding of the People's Republic of China (PRC).
The Beijing Internet Propaganda Management Office instructed all Website owners in Beijing on Sept. 11 that the work of Taiwanese author Lung Ying-tai must be deleted from their servers and no longer published, according to Qian Gang, assistant professor at the University of Hong Kong.
Lung's new book, Big River, Big Sea–Untold Stories of 1949, is thought to have triggered the backlash.
Lung is one of the contemporary Taiwanese intellectuals who have influenced mainland China the most. In her 150,000-character exposition she gives an unflinching portrayal of Chinese history over the past 60 years.
At the book launching ceremony at the University of Hong Kong on Sept. 18, Lung said the purpose of her work was neither accusation nor condemnation, but instead, to pay tribute to all those who had been downtrodden, insulted, or damaged by the past.
"For the tens of millions of people who died through injustice, I want to pay respect to their souls by means of literature," she said.
The author said she wanted the work to be a kind of bridge for people on the two sides of the Taiwan Strait, that they would read the book together. She said that peace between the two sides cannot only rely on political negotiations between country leaders, but instead should be realized through personal exchanges among people.
A large part of the book is a compilation of interviews giving perspectives on history different from China's than does the CCP.
The author, Lung Ying-tai, studied in the U.S. for nine years and lived in Europe for 13, and has worked for Taiwan's Taipei city government for four years. It's been almost seven years since she moved to Hong Kong, and she is currently a visiting professor at the University of Hong Kong.
Read the original Chinese article.