President Donald Trump fired FBI Director James Comey on May 9, based on recommendations from Attorney General Jeff Sessions and Deputy Attorney General Rod Rosenstein. Trump said in a statement, "The FBI is one of our nation's most cherished and respected institutions, and today will mark a new beginning for our crown jewel of law enforcement."
Sessions explained his reasons in a brief statement, noting that as attorney general, he is "committed to a high level of discipline, integrity, and rule of law to [sic] the Department of Justice," and that based on his evaluation and that of others, "I have concluded that a fresh start is needed at the leadership of the FBI."
He said the FBI director needs to be someone who "follows faithfully the rules and principles" of the DOJ, and who sets a good example to members of law enforcement and to those beneath him.
Comey testified on May 3 before a Senate Judiciary committee, where he answered questions on his handling of the Hillary Clinton email investigations—and particularly his review of classified emails sent by the former secretary of state that were found on a laptop of former Congressman Anthony Weiner, who is currently being investigated for child pornography.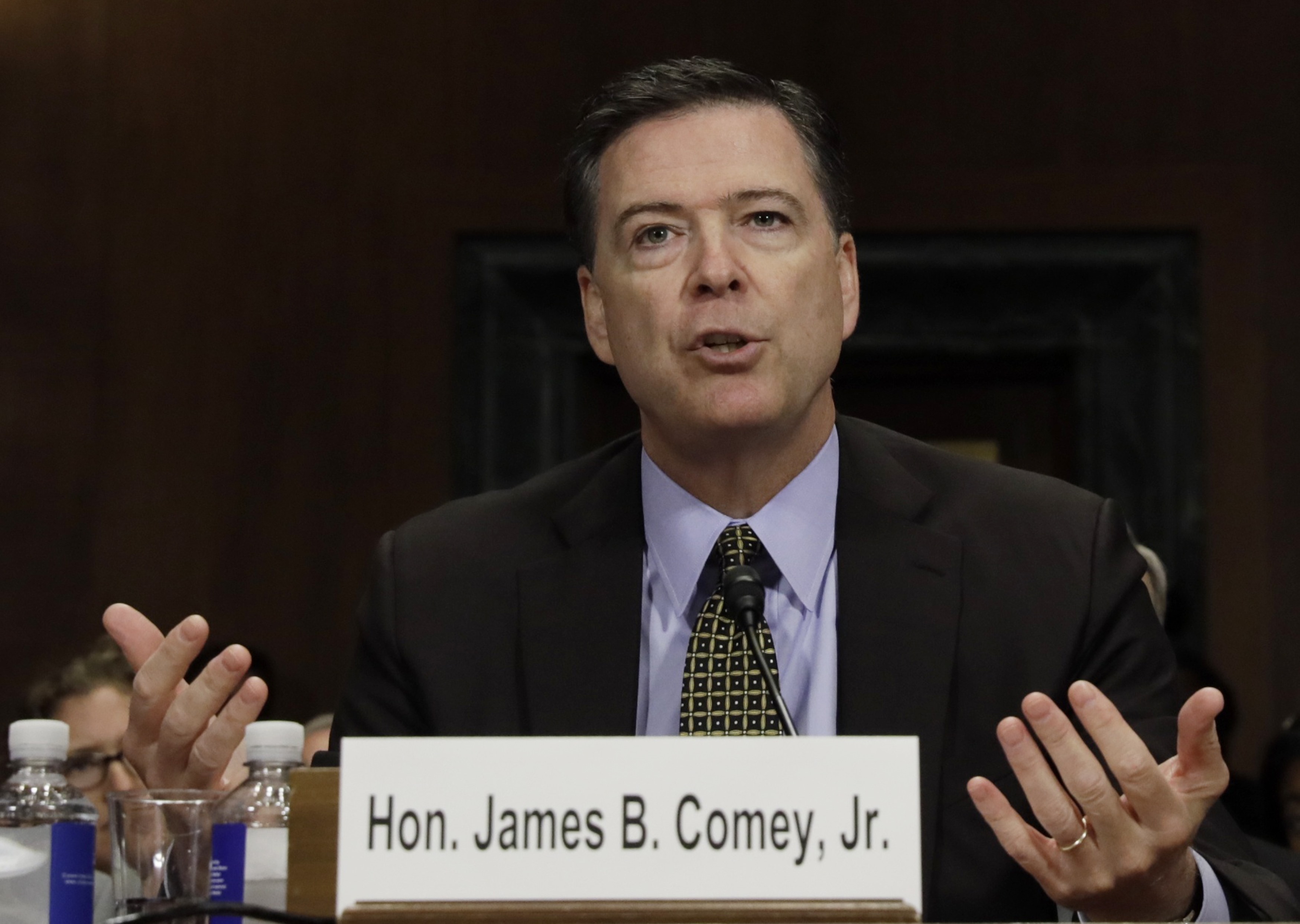 Comey said he reopened the Clinton email investigation 11 days before the election due to evidence found on Weiner's laptop. He said the FBI had found thousands of emails that Huma Abedin, a longtime Clinton aide and Weiner's wife, had forwarded to Weiner, allegedly so he could print them for her. Comey said the findings put him in a position where he was forced to choose between reopening the investigation or lying about it to Congress.
According to Robert Cattanach, partner at the international law firm Dorsey & Whitney and a former trial attorney for the Department of Justice, Comey dug a hole for himself with his actions.
Comey had exonerated Clinton from criminal wrongdoing in closing statements to a Congressional committee ahead of the elections and, Cattanach said in a press release, "after advising them that he was ending the investigation, he promised to advise lawmakers if he came across evidence that would cause him to reopen the investigation."
When the new emails were found on Weiner's laptop in the lead-up to Election Day, Comey was held by his promise under oath that he would advise Congress of new evidence. Cattanach said: "If he stayed mum, he would break his promise to Congress. If he came forward, the bombshell revelation could impact the election. "
"He was in a lose-lose situation, all of his own making," Cattanach said.
Comey had fallen out of favor, both among Republicans and Democrats. On the Republican side, he faced controversy for his alleged resistance to investigating why the Obama administration revealed names of the Trump team in surveillance reports during the elections, and investigating who then leaked the classified spy reports to the media. On the Democrat side, he faced controversy for reopening the Clinton email investigation in the final days of the election.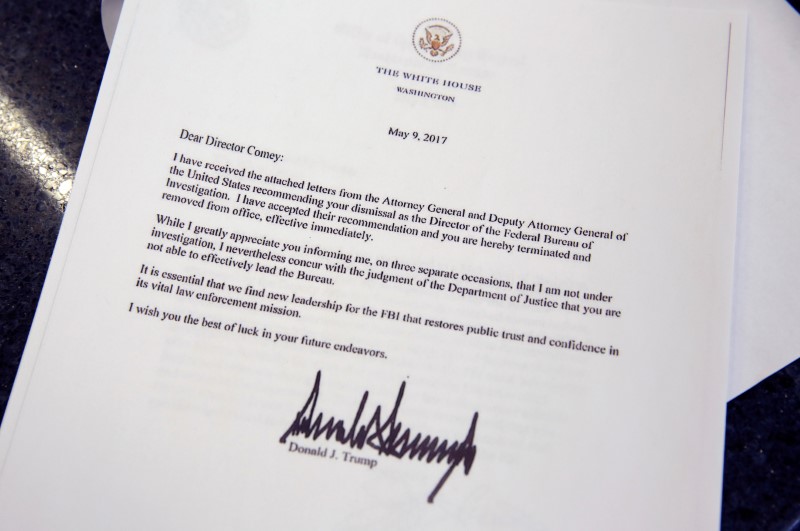 Senate Minority Leader Chuck Schumer (D-N.Y.) said during the elections that he had lost confidence in Comey and found it "appalling" that he reopened the Clinton investigation just over a week before the vote.
On May 2, Clinton blamed her election loss on Russia and on Comey. But the Russia narrative is starting to lose ground. Former Director of National Intelligence James Clapper said in a May 8 Senate subcommittee hearing that his investigation under Obama found no evidence that the Trump campaign colluded with Russia.
The campaign email breach, which Clinton blamed, is widely attributed to Russia, but forensics showed that while the attack was traced to a network on King Servers—a Russian hosting service that offers servers for $5 a month—the network owner was located in Europe.
"That means someone was logging into rented Russian-geolocated-servers to launch some older Russian malware remotely from Europe," said Gary Miliefsky, CEO of cybersecurity company SnoopWall, in a statement.
Trump firing Comey also comes on the heels of Clinton announcing a new political organization that will fund "resistance" to Trump. She told CNN on May 4, "I'm now back to being an activist citizen and part of the resistance."