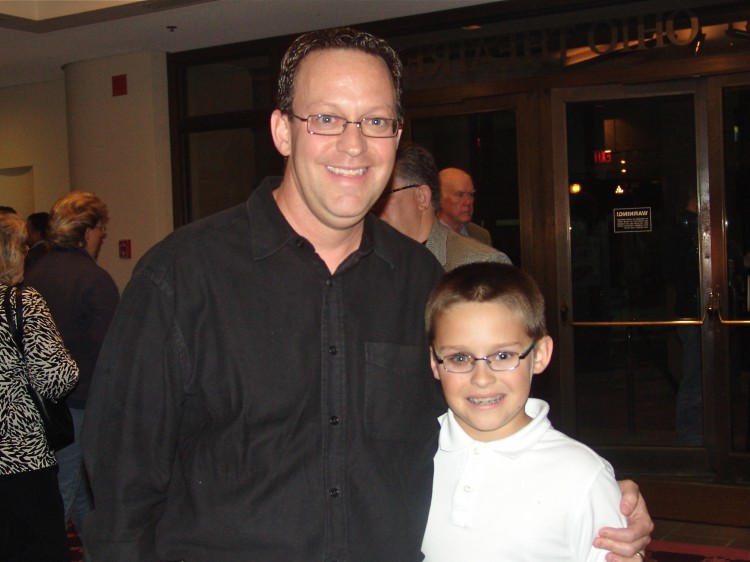 COLUMBUS, Ohio—Shen Yun Performing Arts International Company amazed the audience at the Ohio Theatre, Friday evening, April 27.
Not only did Mick Shimp attend the performance, he brought his whole family. Mr. Shimp, President of Taylor Partners, one of the country's largest global search firms, lauded the artistry of the performance, and its depiction of Chinese stories through dance. "We loved the show!" he said.
Classical Chinese dance is among the most comprehensive dance styles in the world, the company says. The system has been passed down for thousands of years and is said to embody the aesthetics of classical Chinese culture.
Mr. Shimp was thoroughly impressed and said, "It's very unique and very educational and it's amazing how athletic and precise they are."
New York-based Shen Yun seeks to revive traditional Chinese culture through performing arts. The company uses a variety of means to do this, including classical Chinese and ethnic dances, costumes and colorful, interactive backdrops.
Mr. Shimp had high praise for the various aspects of the show, and said, "The costumes are beautiful, the colors are magnificent and the choreography is amazing. How much time it took them to prepare for this! It's just unbelievable!"
He added, "We loved the show. Very traditional, very educational and it's fun."
Reporting by Charlie Lu and Jeanmarie Lunsford.
New York-based Shen Yun Performing Arts has three touring companies that perform simultaneously around the world. Shen Yun will next perform in Dayton, Ohio on May 1. For more information, visit ShenYunPerformingArts.org