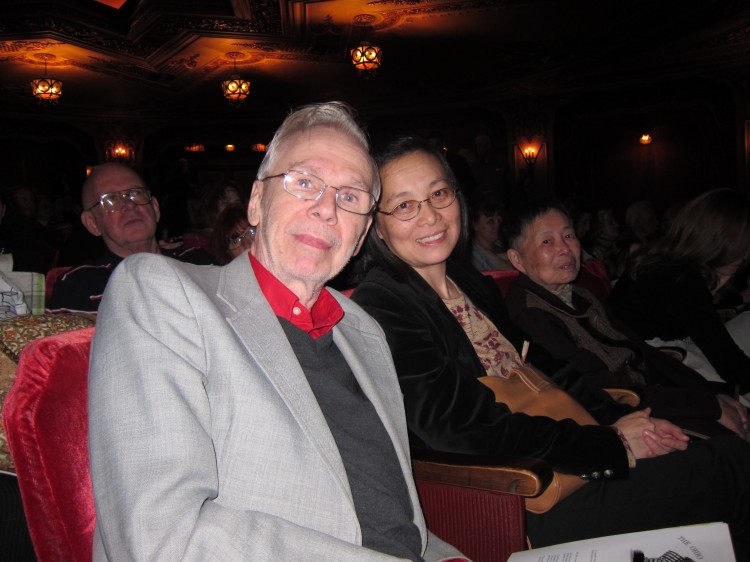 COLUMBUS, Ohio—With spring gently sweeping across Ohio, warm applause greeted the return of Shen Yun Performing Arts to Columbus. Continuing the Midwest leg of its 2012 tour, Shen Yun Performing Arts International Company graced the stage of the Ohio Theatre for the first of two performances, Thurday, April 26.
Among the appreciative audience was Paul Evans welcoming the world-renowned company's return to the state capital. "I enjoyed it very much," he said. The economics professor was accompanied by his wife Lan, a retired university Chinese language and culture teacher.
"Yes, we enjoyed the show very much," she agreed.
Having been brought up in China, Ms. Lan Evans explained that Shen Yun's presentation of classical Chinese culture deeply resonated with her. "This is a great opportunity to learn Chinese culture—Chinese civilization. After 1949 it was very, very rare to see this. It is very hard to see the traditional beliefs after 1949."
She was pleased to see China's classical culture presented anew through the New York-based show, and said, "For later, the later generations [of China] they have no such experience. … [In China] you cannot have your own belief."
Touched by the spiritual aspects she saw in the performances, Lan said, "Chinese traditionally do believe in truthfulness and compassion and forbearance, so that is traditional Chinese culture. Most of the people really believe this, you know, Daoism, Buddhism, and Confucianism. So, these are deep in the Chinese culture. This kind of belief is in people's hearts."
Mr. Evans said he would recommend Shen Yun to family and friends, "I'd say that it is a very enjoyable thing. Be sure to go!"
Lan said she would recommend Shen Yun to students and particularly Chinese people. "This is a great opportunity for us to see the 5,000 years of Chinese civilization. You can see the stories, you can see the beliefs and the past and the cultural traditions. You can see classical dance, folk dance, and story based dance. I love those!"
Built in 1928 and completely restored in 1969, the historic Ohio Theatre was designed by architect Thomas W. Lamb for the noted Loew's theater chain and is known as the "Official Theatre of the State of Ohio." It was declared a National Historic Landmark in 1977.
Reporting by Valerie Avore and Jeanmarie Lunsford.
New York-based Shen Yun Performing Arts has three touring companies that perform simultaneously around the world. The New York Company will have performances in Columbus, Ohio, on April 26 and 27. For more information, visit ShenYunPerformingArts.org