The 18-year-old suspect in a school shooting in Colorado shared at least one social media post that was critical of President Donald Trump and Christians.
According to the New York Post, Devon Erickson's Facebook page showed no indication that he wanted to gun down his classmates at STEM School Highlands Ranch. It noted that he posted items about the Denver Broncos, paintball, and appearing in community plays.
One day after Election Day in 2016, he shared a video from Seth Myers' "Late Night" show that criticized Trump.
The Post highlighted one post he made in May 2014 that blasted Christianity and the Bible.
Devon Erickson, Colorado school shooting suspect, shared anti-Trump post on Facebook https://t.co/EYlll7VxJ6 pic.twitter.com/FqvqCKysWX

— New York Post (@nypost) May 8, 2019
In 2015, he also shared a pro-Obama post from left-wing Facebook page Occupy Democrats.
"In just six years I nearly tripled the stock market, cut unemployment in half, ended two wars, cut the uninsured rate in half, brought gas down to $2.75, and cut the annual Bush deficit by two-thirds. Oh, and I got bin Laden," said the post, which included a photo of Obama.
The report didn't highlight any other posts referring to social issues or politics.
In the shooting, one student was killed and nine others were hurt when he and another underage suspect allegedly opened fire inside a K-12 school on the afternoon of May 7.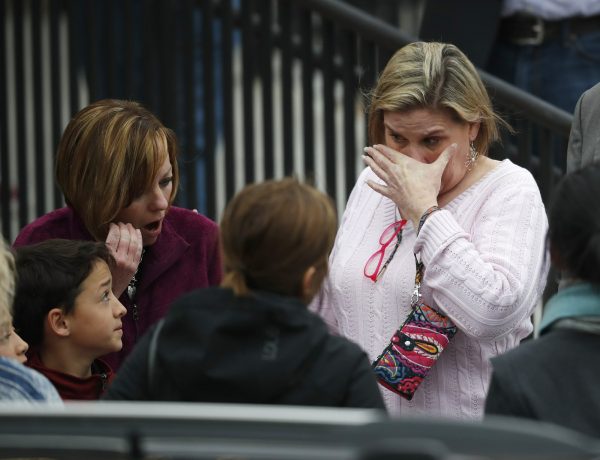 The lone fatality, 18-year-old Kendrick Castillo, died while he and two others tried to take down Erickson, CBS News reported.
"He was amazing," Cecilia Bedard, who knew the victim, told The Associated Press. "He was honestly the sweetest kid I ever met. Never said a mean joke."
Student Michael Schwartz said Erickson, in the past, had spoken about hurting other people.
"I always thought he was just messing around and stuff, but sometimes he did hint at it here and there," Schwartz said.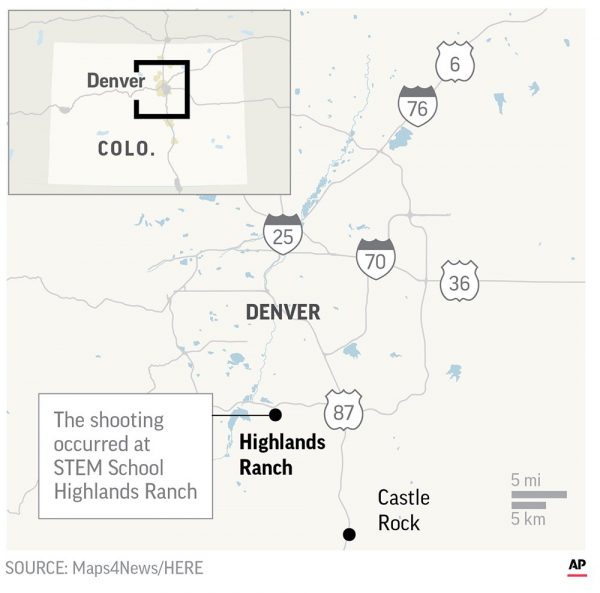 After about two minutes following the shooting, police arrived on the scene.
"We did struggle with the suspects to take them into custody and they are in custody right now," Douglas County Sheriff Tony Spurlock told CBS.
Fernando Montoya told the outlet that his son was shot three times, but he was released from the hospital.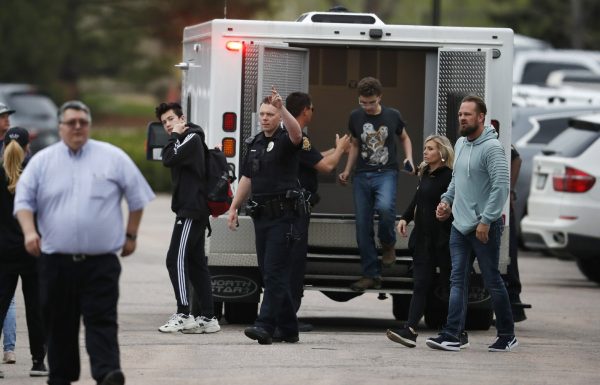 "All of a sudden a guy pulled I believe a pistol, I'm not sure, out of a guitar case and start to shoot," Montoya said.
The shooting occurred about eight miles from Columbine High School where 12 students and a teacher died in a mass shooting 20 years ago.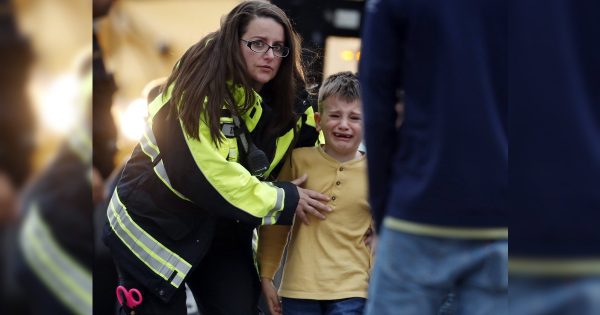 The Associated Press reported that two handguns were used in the shooting, but Spurlock noted that the suspects had a "number of weapons," without elaborating.
On May 7, officials identified the juvenile suspect, who has not been named, believing she was a boy at first.
"We originally thought the juvenile was a male by appearance," Spurlock told The Associated Press.