Collision in Shanghai Subway Injures Hundreds
September 27, 2011 3:12 pm Last Updated: October 1, 2015 3:32 pm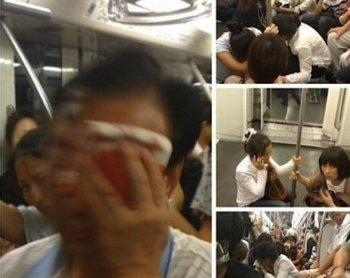 Hundreds of passengers were injured in a rear-end train collision on a one-year-old Shanghai subway track Tuesday afternoon, calling further attention to China's dubious safety record in public infrastructure after the devastating Wenzhou high-speed rail collision in July.
The Shanghai subway system uses equipment from a subsidiary of the company responsible for the signaling system in the Wenzhou crash, China Railway Signal & Communications, according to business magazine Caixin.
In the crash on Tuesday 271 passengers were injured, according to official figures, and 7 were sent to intensive care. Firefighters helped evacuate 500 passengers through the morass of bloody train tracks, broken windows, and twisted train carriages as downtown traffic came to a standstill.
Subway announced an hour before the accident that there would be delays due to equipment malfunction.
The line's signal system had failed in the early afternoon, and operators were moving trains by telephone when the accident occurred.
The 10 line, where the accident took place, opened in haste last year to help with mass transit during the 2010 World Expo. Shanghai's rapid expansion of subways has brought problems with equipment safety and lack of proper training.
The line experienced a bizarre incident where one train began moving in the wrong direction on July 28 this year.
At that time Shanghai subway officials said the incident was due to a mistake in the process of the control system being upgraded. They assured the safety of passengers, saying that even if the signal system fails a rear-end accident would never happen.
Shanghai's straphangers are now wondering how the most recent collision could have occurred.
Shanghai Shentong Metro Group, which manages the subway, apologized online, saying, "This is the darkest day ever for the Shanghai subway."