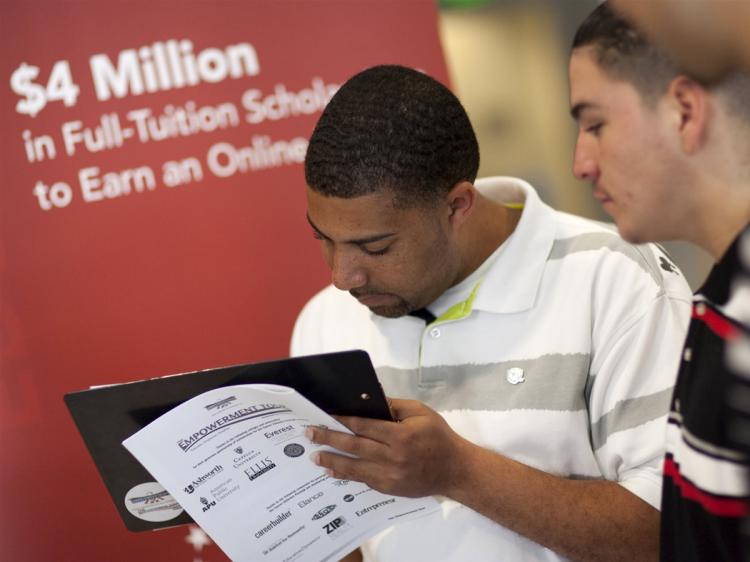 Parents and students hoping for a break in college tuition this year may not get one. Average tuition rose sharply again this fall.
As schools compensate for dwindling state funding by passing off their own financial woes to parents and students, the average tuition at a four-year public colleges in the U.S. climbed 6.5 percent—or $429—to $7,020.
Smaller endowments have led private universities to compensate by passing the bill on to students. At private colleges, tuition rose 4.4 percent, or $1,096, to $26,273.
Cost-cutting measures have been implemented in many institutions, scaling back on everything from faculty to cafeterias.
Public colleges in California, Florida, and New York saw a double digit percentage increase while the University of Maryland used federal stimulus money to freeze its tuition.
"Every sector of the American economy is under stress and higher education is no exception," said Terry Hartle, senior vice president of the American Council on Education. "It's regrettable, and it's yet another piece of disappointing economic news that affects families."
In the 2008-2009 year, states acquired over $78.5 billion to fund public colleges and universities, says a College Board report. However, the amount appropriated by the states has not managed to keep up with inflation. "States and institutions must increase their efforts to reduce costs and to prevent tuition from rising as rapidly as it has in the past," said Gaston Caperton, President of the College Board.
Although tuition costs are higher than last year, the average price students pay for both public and private schools is lower than five years ago due to increases in financial aid from both government and colleges.
The estimated net price a student pays after financial aid is added to the calculation is much lower than the price listed, averaging about $1,620 at public four-year colleges, and less than $12,000 at private ones.
"No sector is immune to the current economic downturn and that includes our nation's postsecondary institutions," said Molly Corbett Broad, President of the American Council of Education. "Every major revenue source for colleges and universities has been under stress."
In a report released by the College Board, non-federal education loans have been cut by over 50 percent – or $11 billion—since 2007. Federal loans, however, have seen a $15 billion increase.
Students are also borrowing more, but largely from government. Private borrowing collapsed from over $24 billion in 2007-2008 to less than $12 billion last year.