Colin Kaepernick's representatives have released a list of "facts" to try and counter "false narratives" about the out-of-work quarterback.
They sent out the list to several media outlets. ESPN reporter Adam Schefter provided the full readout of the release via agent Jeff Nalley and public relations director Jasmine Windham.
They alleged in the letter they have reached out to all 32 NFL teams about opportunities for the former San Francisco 49ers starter but got "little to no response."
"Not a single team has brought Colin in for a workout," the statement read. "Seattle brought Colin in for a visit but did not work him out. … No other NFL team has interviewed or worked out Colin in the past three seasons, despite other false statements to the media to the contrary." The Seahawks incident took place in April of 2018.
His reps then added that "in 25 years, I have never seen anything like it."
Kaepernick, 31, hasn't played a snap in the league since 2016. He drew backlash after he began kneeling during the national anthem, sparking a trend among players for several weeks. He said it was to protest against police brutality, but a number of fans threatened to boycott the league.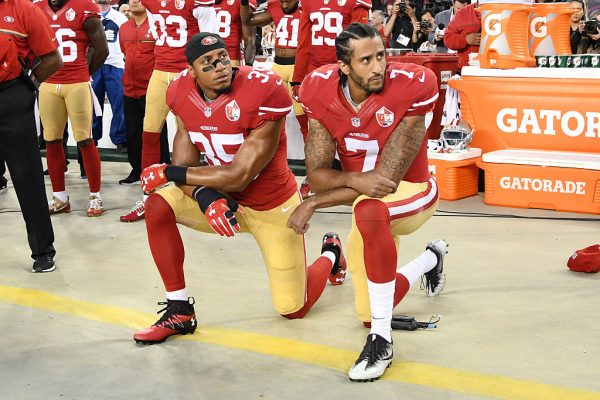 In March 2017, he opted out of his contract with the 49ers and has not found work since.
The letter claimed that rumors about Kaepernick demanding a specific salary are "completely false," adding that the notion he does not want to play is wrong.
The former University of Nevada standout has been "working out 5 days a week, for 3 years, in preparation to play again."
A common refrain against Kaepernick is that his on-field performance saw a decline in 2015 and 2016, when he was benched in favor of Blaine Gabbert.
In a lengthy writeup in 2017, ESPN noted that "Kaepernick's greatest NFL successes came as part of the San Francisco 49ers' read-option scheme from 2012-14. In those three years, he rushed for 1,578 yards—more than any quarterback other than Russell Wilson and Cam Newton. His success—he threw more than twice as many touchdown passes (50) as interceptions (21)—helped him compile the eighth-best Total Quarterback Rating in the NFL (70.2) over that period."
Meanwhile, at that time, passer rating was among the worst in the league with 61 percent of his passes completed, ranking him No. 23. It only got worse in 2015 and 2016, the sports website added.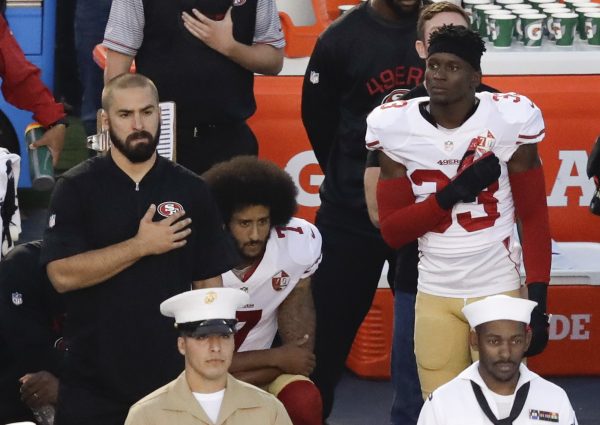 "Since the start of the 2015 season, Kaepernick ranks last in the NFL among 35 qualified passers in off-target percentage (22.6). His completion percentage ranks No. 32 at 59.1. He still was one of the NFL's most productive rushing quarterbacks, ranking No. 4 in total yardage over those years, but it didn't mitigate his passing deterioration," the 2017 report said.
However, in the Wednesday letter, his reps sought to counter the claims that he cannot play at a high level any longer.
They pointed out that in 2016, the 49ers ranked 4th in dropped passes and 29th in pass-blocking efficiency and had the worst-ranked defense in the NFL.
"In summary, it is difficult to think of another young player in NFL history with statistics and character as impressive as Colin's not being given an opportunity to earn a spot on an NFL roster after what he has accomplished," the letter added.
In February, both Kaepernick and Eric Reid, a former teammate who now plays for the Carolina Panthers, reached a settlement in their case against the NFL accusing the league's 32 teams of colluding to keep them out of the sport. Terms were not disclosed, but some reports have said it was near $10 million.