Out-of-work quarterback Colin Kaepernick, who hasn't played since the 2016 season, reportedly has not received any NFL team officers.
On a recent episode of ESPN's "First Take," pundit Stephen A. Smith said he spoke with Kaepernick's girlfriend, Nessa Diab, who said that he has not received an offer from any NFL team.
"She said that Colin Kaepernick has never been offered a job; not by Miami, not by Baltimore, not by Denver, not by Seattle. She said that Colin Kaepernick has not reached an agreement where he's prohibited from or not wanting to play in the National Football League any longer." Smith stated.
He then stated: "He is still training every single day, he is ready to go. He would love a phone call, he would love to be in the National Football League and any assertion to the contrary is patently false. So those were the two points that she wanted to make sure that she made."
Backup?
Smith, in another episode, then claimed that Kaepernick would be willing to be a backup quarterback.
"One of the things that Nessa Diab told me last week when she and I met, she said, 'Colin Kaeperinck trains five days a week, every day, all five days, at 5 a.m.,'" Smith said, according to CBS Sports. "'Working out a minimum of three hours a day, if not longer. He's ready to go. He wants to be back in the NFL and it doesn't have to be as a starting quarterback. It could be as a backup quarterback.'"
This week, there were reports that Kaepernick's agent has reached out to several teams.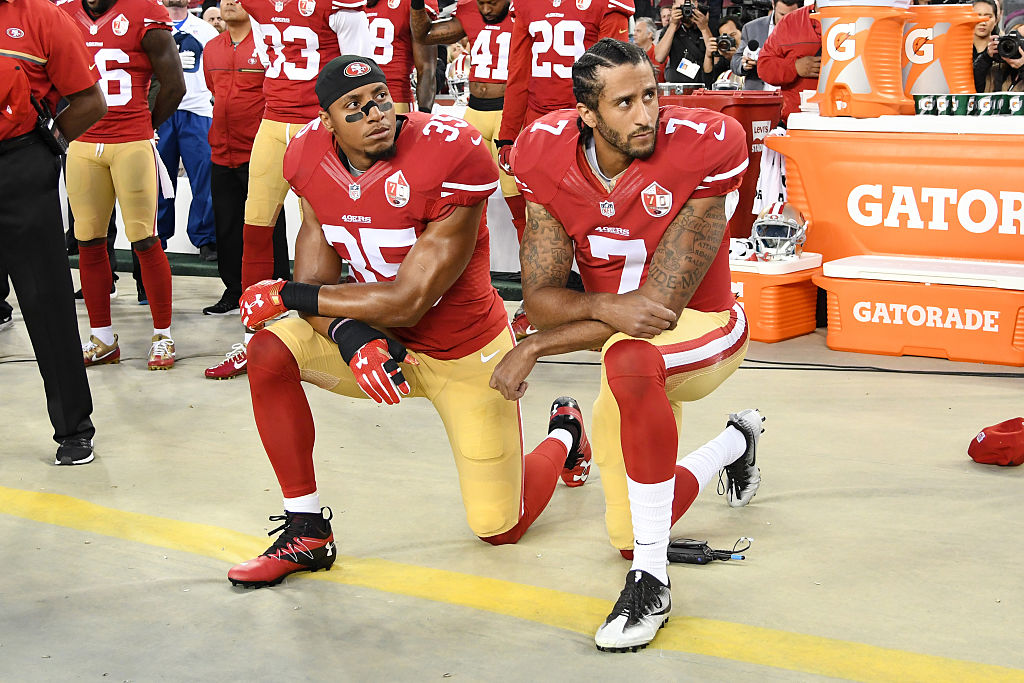 CBS Sports reported that three teams were contacted by the agent. It's not clear what teams those are.
A SportsNet New York reporter, Chris Williamson, wrote this week Kaepernick's agent has reached out to several unnamed teams.
"Colin is literally in the best shape of his life. He's been working out 5 days a week at 5 am for 3 years. He wants to play and his agent has been contacting teams in need of a QB," a source told him.
In another segment this week, Smith said that Kaepernick's agent reached out to the Jets, Saints, and Steelers.
"I am being told that he has contacted—Colin Kaepernick's agent and others—have contacted the Pittsburgh Steelers," Smith said. "Essentially, they're not interested. They've contacted the Jets, no word on them yet. They've contacted the Saints. They didn't get their phone calls returned."
This season, Pittsburgh Steelers quarterback Ben Roethlisberger, New Orleans Saints quarterback Drew Brees, and Jacksonville Jaguars quarterback Nick Foles were injured. Roethlisberger is expected to be out for the rest of the season while Brees is expected to miss a number of games.
Overall, Kaepernick had 58 starts during his six-year career in San Francisco, leading his team to multiple playoff berths and a 2013 Super Bowl loss against the Baltimore Ravens, according to ESPN.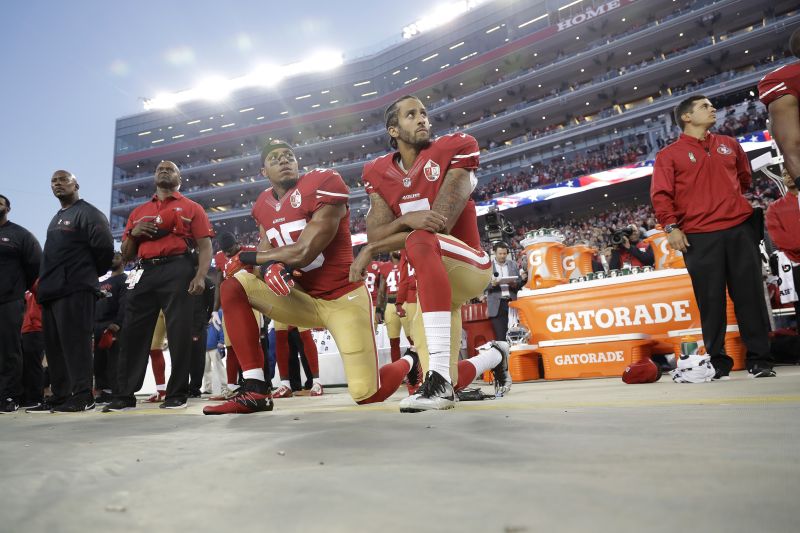 Despite the Super Bowl appearance, Kaepernick is best known for when he took a knee during the playing of the national anthem. He said it was to protest against police brutality, but it drew the ire of fans, who threatened to boycott games.
Before Kaepernick became a free agent, then-San Francisco 49ers coach Chip Kelly benched Kaepernick in favor of backup Blaine Gabbert during a loss to the Chicago Bears after he completed only five passes for 4 yards.
During the previous season, former coach Jim Tomsula benched him for Gabbert due to poor play during the 2015 season.