Former NFL quarterback Colin Kaepernick praised the professional football players who knelt over the weekend as a slew of teams participated in the preseason.
Kaepernick started the trend of kneeling during the national anthem, which plays before every game, as a form of protest against alleged racially-motivated brutality by the police.
"I am not going to stand up to show pride in a flag for a country that oppresses black people and people of color," Kaepernick told NFL Media in 2016. "To me, this is bigger than football and it would be selfish on my part to look the other way. There are bodies in the street and people getting paid leave and getting away with murder."
The movement proved widely divisive and led to declining NFL ratings before largely stopping.
Eric Reid, a former teammate of Kaepernick's, is one of three players who knelt over the weekend, along with Kenny Stills and Albert Wilson of the Miami Dolphins.
My Brothers @E_Reid35 @KSTiLLS @iThinkIsee12 continue to fight for the people, even in the face of death threats. They have never moved past the people and continue to put their beliefs into action. Stay strong Brothers!!! ✊🏾 pic.twitter.com/OQClsZXD5V

— Colin Kaepernick (@Kaepernick7) August 18, 2019
Kaepernick shared pictures of them kneeling on his Twiter page on Aug. 18, writing: "My Brothers continue to fight for the people, even in the face of death threats."
"They have never moved past the people and continue to put their beliefs into action. Stay strong Brothers!!!" he added.
Kaepernick's comment came after Jay-Z's Roc Nation announced a deal with the NFL, becoming the league's official strategists for live music and entertainment and partnering on the NFL's Inspire Change initiative.
"Roc Nation will spearhead and advise on the selection of artists for NFL tentpole performances, including the Super Bowl, and will assist in the production and promotion of new music as well as culture- and cause-focused initiatives," a press release stated.
Jay-Z said in a statement: "With its global reach, the National Football League has the platform and opportunity to inspire change across the country. Roc Nation has shown that entertainment and enacting change are not mutually exclusive ideas—instead, we unify them. This partnership is an opportunity to strengthen the fabric of communities across America."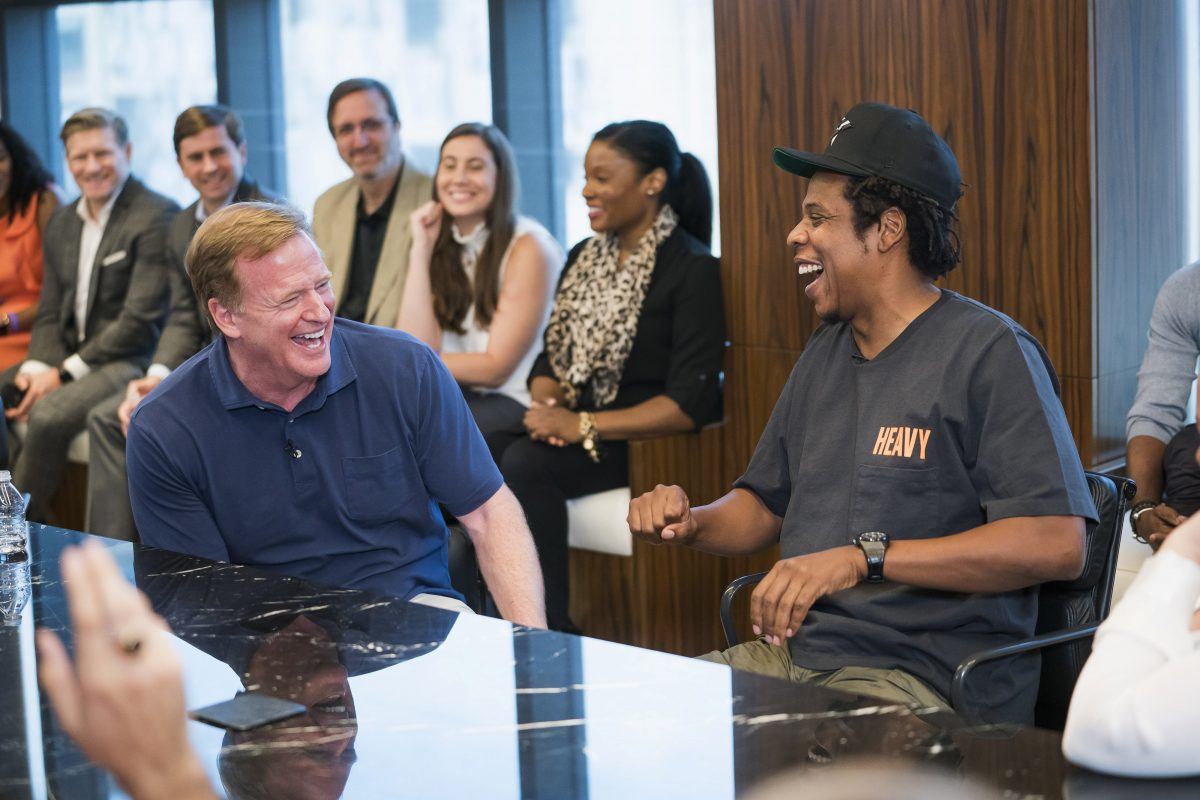 Speaking about the deal on Wednesday in New York, Jay-Z said: "I think we've moved past kneeling and I think it's time to go into actionable items."
"No, I don't want people to stop protesting at all. Kneeling — I know we're stuck on it because it's a real thing—but kneeling is a form of protest. I support protest across the board. We need to bring light to the issue. I think everyone knows what the issue is—we're done with that," he added, reported the Associated Press.
"We all know the issue now. OK, next. What are we moving next? …And I'm not minimizing that part of it because that has to happen, that's a necessary part of the process. But now that we all know what's going on, what are we going to do? How are we going to stop it? Because the kneeling was not about a job, it was about injustice."
Jay-Z was asked why Kaepernick wasn't involved in the deal and responded, saying: "You'd have to ask him. I'm not his boss. I can't just bring him into something. That's for him to say."
He said he did speak with Kaepernick before the deal was finalized.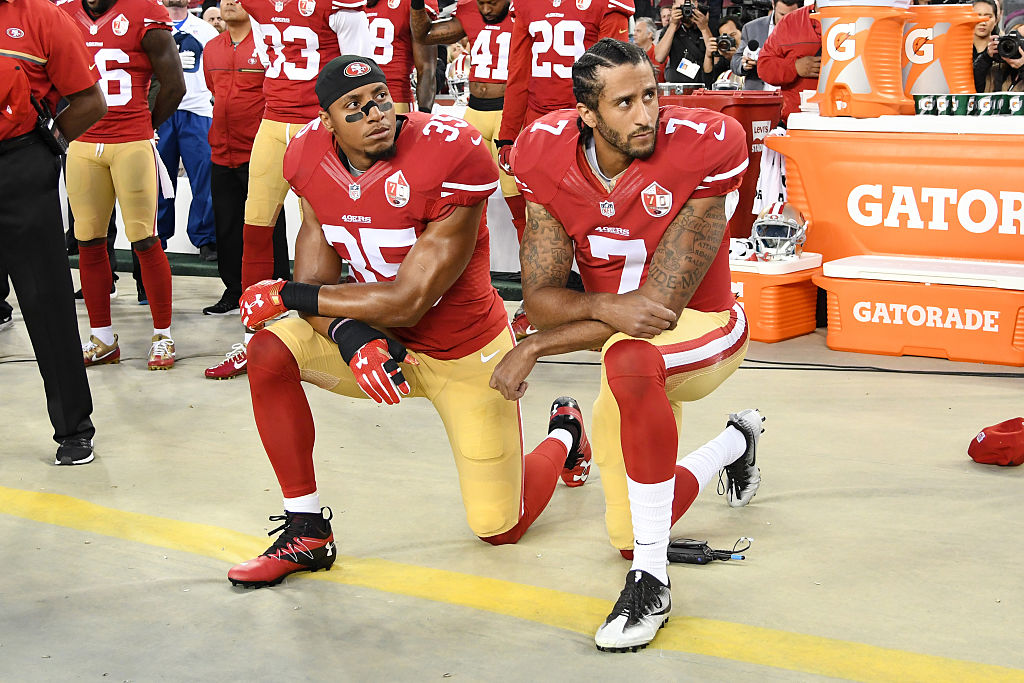 Kaepernick hasn't directly commented on the deal, but posted on Twitter on Aug. 13: "Today marks the three year anniversary of the first time I protested systemic oppression. I continue to work and stand with the people in our fight for liberation, despite those who are trying to erase the movement! The movement has always lived with the people!"
Reid didn't hold back, criticizing Jay-Z.
"Jay-Z claimed to be a supporter of Colin—wore his jersey, told people not to perform at the Super Bowl because of the treatment that the NFL did to Colin," Reid told reporters before a preseason game, reported USA Today. "And now he's going to be a part owner … it's kind of despicable," he added, referring to a report that has not been substantiated.
"When has Jay-Z ever taken a knee, to come out and tell us we're past kneeling?" Reid continued. "Yes, he's done a lot of great work, a lot of great social justice work, but for you to get paid to go into an NFL press conference and say that we're past kneeling? Again, asinine."