The ageing offshore oil and gas monuments stood proud over the vast Australian coast, where they played their part in powering the nation—now, they face a destiny of destruction.
The Centre of Decommissioning Australia (CODA) announced on March 10 that it had set a target that will see the expensive oil and gas infrastructure removed over a 50-year process, in an effort to reduce the sizable $52.9 billion (USD $40.5 billion) price tag.
The removal comes not as a result of carbon emission reduction policies, but as part of an existing plan to decommission old oil and gas structures that have reached the end of their designated lifespan.
"Decommissioning of assets and development of new assets is a normal part of any industry and its development cycle," an Australian Petroleum Production and Exploration Association (APPEA) spokesperson told The Epoch Times in an email.
"We're expecting the Australian oil and gas industry to continue to grow," the spokesperson said.
As of October 2020, the Department of Industry, Science, Energy and Resources reported around $137 billion worth of projects are in the investment pipeline. "These projects are expected to create tens of thousands of jobs," the spokesperson said.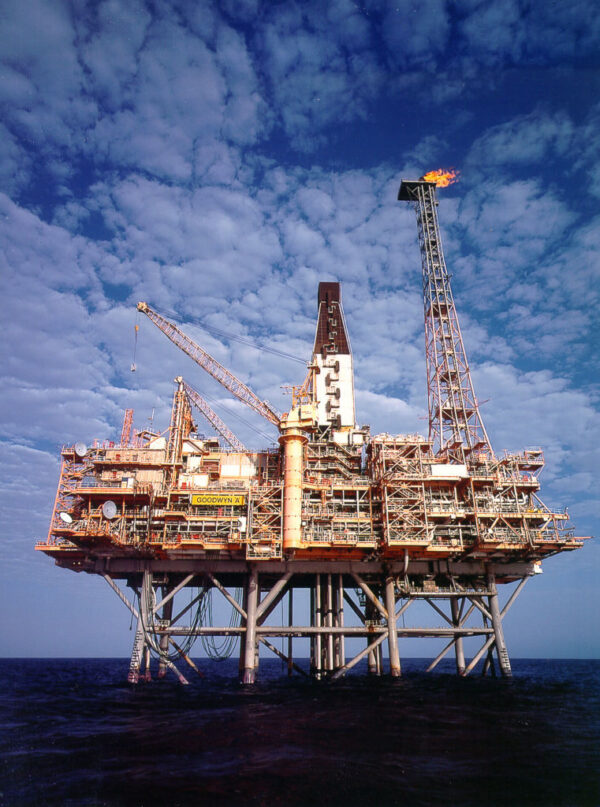 National Energy Resources Australia (NERA) launched CODA based on a report by Advisian detailing the large costs associated with dismantling efforts.
A coalition of seven oil and gas operators, including BHP, Chevron, and Woodside, funded the report which then launched the program. CODA allows for the companies to reduce the otherwise unavoidable costs associated with the decommissioning process, thus it is in their interest, as NERA's Decommissioning General Manager Andrew Taylor noted.
"All of these companies are required to carry decommissioning liabilities on their books, so it's in their interest to engage in a collaborative way to find a more efficient way to do this work," Taylor told the Australian Associated Press.
The report supports a possible cost reduction of $7.9 to $10.5 billion (US$6.1 to 8.1 billion), premised on the implementation of multiple cost-reducing opportunities.
One such major opportunity is to avoid the removal and transport of pipelines. The report suggests disconnecting and cleaning pipelines as required, but then re-burying them as is, with the strategy alone estimated to save 15 percent, or $7.7 billion (US$5.9 billion).
Natural gas is being viewed as a crucial component to Australia's goal in reducing carbon emissions, goals that have been set forth by Australia's promises in line with the Paris Agreement.
According to a vision by the APPEA, natural gas is "integral to a low carbon Australian economy" due to its considerably lower carbon emissions when compared with coal.
It also stated that increased use of natural gas has several environmental benefits, including reduced emissions of fine particulates, as well as reduced emissions of both sulphur dioxide (a primary contributor to smog and acid rain) and nitrogen oxides.
Demand for natural gas, especially liquefied natural gas (LNG), is forecast to grow in the coming years.
"Growing global demand for natural gas, particularly in Asian economies is driving increasing LNG export volumes," the APPEA spokesperson said.