Chinese-Canadian democracy activist and author Sheng Xue says she receives messages about friends missing or arrested in China nearly every day.
Though she says she feels both "lucky and guilty" to live in a free country like Canada, having left China after the Tiananmen Square massacre, it has not sheltered her from the wrath of Beijing. And as the vice-president of the Federation for a Democratic China and an outspoken critic of the Chinese Communist Party (CCP), she is a natural target.
Over the past 30 years of her advocacy work, Sheng has been subjected to every type of harassment and intimidation the CCP has become known for, she says.
This includes being barred from visiting family in China, regular attacks in Beijing-controlled media, coordinated attacks and bullying online, insults and threats against her family and friends, a lawsuit, widespread defamation, her personal information released online, and more.
Sheng made the comments at an online press conference on May 12 to announce a new report showing that Beijing-sponsored harassment and intimidation of human rights activists in Canada is on the rise.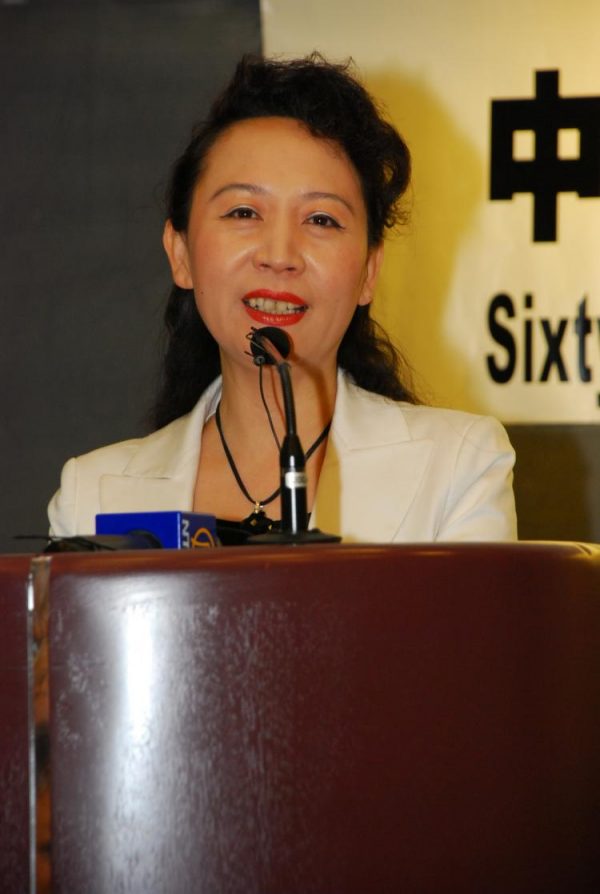 Prepared by a coalition that includes Amnesty International Canada, the report covers how Chinese authorities have exerted influence in Canada—including in the Chinese community—on elected officials, in Chinese-Canadian media outlets, through social media, and in academic institutions.
The main targets for harassment are members of five groups or entities that the Chinese Communist Party targets the most for repression and persecution—Taiwan, Tibetans, Uighurs, Falun Gong adherents, and pro-democracy movements, says the report.
Human rights defenders active with these groups in Canada have experienced a growing pattern of abuse, says Alex Neve, Secretary General of Amnesty International Canada.
"There has been a deeply disturbing intensification of threats, intimidation, and interference against individual activists and communities in Canada. These abuses are felt by all communities and groups concerned about human rights in China," he said. 
"The unmistakable intent has been to disrupt and shut down activities in Canada that seek to draw attention to China's human rights record. The impact has ranged from inconvenience and frustration to intense levels of fear, anxiety, and distress."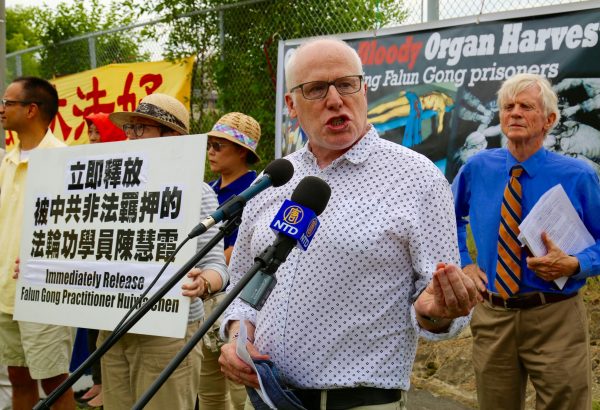 The report, titled "Harassment & Intimidation of Individuals in Canada Working on China-Related Human Rights Concerns," notes that Beijing-backed Chinese actors appear to have become "emboldened" in their efforts to deter human rights activists in Canada by the inadequate response from Canadian officials.
The result is an "unacceptable chilling effect" on the exercise of free expression, civil liberties and fundamental freedoms in Canada, the authors warn.
"The Canadian government must treat this issue with increased urgency, as it has resulted in insecurity and fear for human rights defenders in Canada," the report says.
At his daily news conference on May 12, Prime Minister Justin Trudeau sidestepped a question about what his government is doing to stop China's intimidation tactics in Canada.
"The Canadian government has always highlighted concerns about human rights and respect for basic human democracies and liberties with every country that we engage with around the world, including China," he said. "We are strong supporters and defenders of free speech and the right to protest."
Systemic Abuse
The Chinese Communist Party has a well-documented history of pursuing political and cultural influence abroad, in part by mobilizing overseas Chinese to act as agents of China's political interests, with the goal of suppressing dissidents and voices critical of Beijing.
In Canada, Tibetan-Canadians, Uighur-Canadians, Falun Gong practitioners, Hong Kong Canadians, pro democracy activists, and other individuals working on China-related human rights issues have long reported a campaign of harassment and intimidation against them at the hands of Chinese authorities.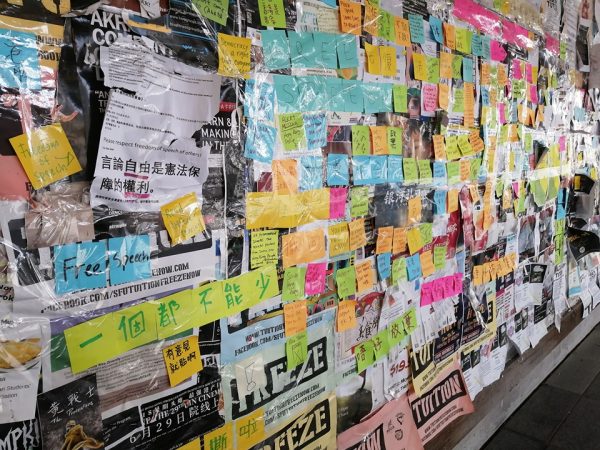 The coalition's report released this week expands on their earlier findings published in 2017, noting there has been no improvement since then: the abuse is wide-ranging, pervasive, and consistent with allegations of a systemic campaign.
"There have been continued incidents of digital attacks, phone harassment, in-person monitoring of individuals in Canada, harassment and intimidation at demonstrations, harassment of family members in China, and interference with freedom of assembly and media," it reads.
For example, the report cites a number of protests organized by Hong Kong democracy supporters in Canada that were met by pro-Beijing counter-protesters who used aggressive, confrontational tactics and who expert observers believe may be directed or organized by Chinese state authorities.
Another example is prominent Tibetan-Canadian student leader Chemi Lhamo, who has been the victim of aggressive online abuse, death threats, phone harassment, and monitoring by Chinese students possibly linked to the Chinese consulate.
There have been a number of incidents across Canada involving threats, bullying, and harassment of practitioners of Falun Gong. And Uighur individuals living in Canada have faced threats of retaliation against their relatives in Xinjiang as a result of their activism.
The report also highlights some emerging trends, particularly the increased incidence of interference, harassment, and intimidation on university campuses, with a "noticeable mobilization" of Chinese international students.
This may take the form of pro-Beijing protests or counter-protests believed to be organized by Chinese officials or consulates, and other means of harassment and intimidation against activists carried out by groups of "provocateurs" believed to be Chinese international students organized or incentivized by Chinese officials or pro-Beijing front groups.
Canada's Response Lacking
The report concludes that Canadian authorities need a renewed sense of urgency and "coordinated, comprehensive approach" to address these human rights concerns, noting their response so far has been "piecemeal at best."
In many cases, individuals avoided reporting abuses to authorities because they believed it wouldn't help the situation, or would actually make it worse if the Chinese regime found out. 
Neve says these worrying trends are a clear indication it's time for Canadian authorities to take concerted action. 
"There can be no excuse for a half-hearted or scattered approach to addressing human rights violations here in Canada linked directly or indirectly to the Chinese government," he said. 
Some of the report's recommendations include appointing a centralized front-line contact within government to report specific incidents, coordinating a response across government departments and agencies, and ensuring appropriate action is taken on individual complaints. 
The coalition further recommends law reforms as well as an independent public inquiry into interference specific to the education sector.
With files from the Canadian Press