New South Wales (NSW) police have assembled a new strike force aimed at targeting environmental protesters who have continued to block trains near the world's biggest coal export hub, the Port of Newcastle.
Codenamed Touhy, the operation will comprise of officers from Police Rescue, Traffic and Highway Patrol Command, Public Order and Riot Squad and PolAir and comes after police arrested 19 members of Blockade Australia—a group that seeks to create economic bottlenecks to halt operations in carbon dioxide-emitting industries. It will also contain intelligence resources to assist in extensive monitoring and patrols of the railway line.
Railway lines carrying coal to the Port of Newcastle have fueled Australia's coal export economy, with the port seeing the movement of 164 million tonnes of cargo each year across a total of 4,400 ships.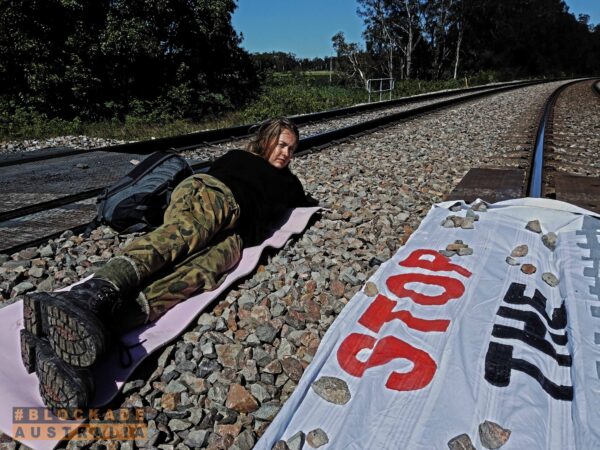 A spokesperson for the Australian Rail Track Corporation told The Epoch Times in an email that 15 incidents spanning over nine days had resulted in significant losses to businesses delivering goods both domestically and internationally.
NSW Police Commissioner Mick Fuller said that some of the protesters would face charges of up to 25 years after the group's members climbed trains, hung from large tripods, and utilised other tactics that stopped the transport and passenger trains.
"It's unacceptable," Fuller told 2GB. "We understand that people have a right to protest … but if you think about the danger that some of these passenger trains on these lines are travelling at 160 kilometres an hour—you think about if they don't get a notification about these tripods, I mean you could see hundreds of people die."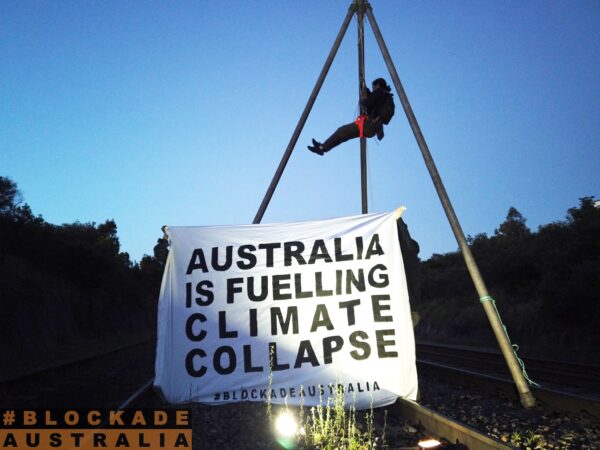 "These matters will hopefully stand up in court, " Fuller said. "There's a couple of young ladies who were given bail yesterday and walked out the court laughing. They will be facing those charges today."
NSW Police Assistant Commissioner Peter McKenna outlined that 17 people had already appeared in court, with some of their charges carrying sentences of between seven and years 14 years.
McKenna also said that many of the protesters had travelled from interstate, and there were "tentative links" between Blockade Australia and members of the Extinction Rebellion, an environmental activist group that earlier this year closed off streets in major cities and vandalised Parliament House.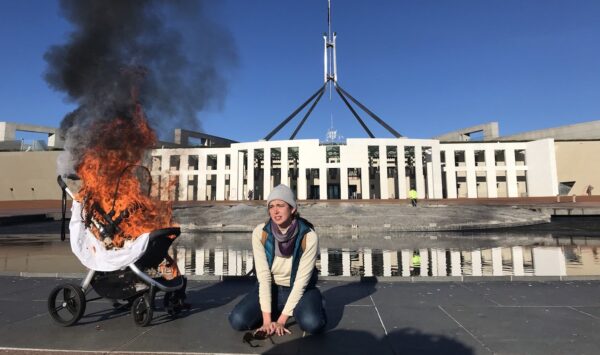 A Blockade Australia spokesperson argued that the lengthy sentences were unwarranted.
"Threatening protesters with 25-year prison sentences for blocking coal trains without causing physical harm to anyone is a draconian overreach of police power," the spokesperson said.
NSW Police had previously come under scrutiny over excessive use of strength in enforcing COVID-19 lockdown measures.
Earlier in August, Fuller labelled protesters of restrictions as "anarchists," right before police summoned 800 Australian Defense Force personnel to maintain public health orders as Sydney underwent several month-long lockdowns.
Blockade Australia said it would not back down from its efforts, and that it would "continue to take sustained and disruptive action in response to Australia's leading role in the climate and ecological crisis for as long as necessary."