Chinese Worker Undergoes Thoracotomy to Defend His Rights
August 1, 2009 6:26 pm Last Updated: October 1, 2015 9:33 pm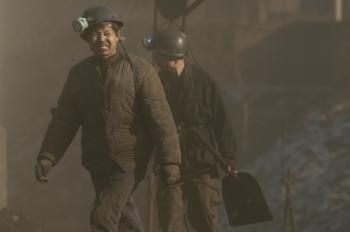 Zhang Haichao, a 28-year-old migrant worker from central China's Henan Province, suspected he was suffering from pneumoconiosis, a chronic lung disease caused by inhalation of dust particles and typically associated with coal mining.
However, Zhengzhou City Occupational Disease Prevention and Control (ODPC), the local authority for the diagnosis and recognition of occupational diseases, insisted the diagnosis was tuberculosis. On June 22, Zhang Haichao, in order to defend his rights, finally resorted to undergoing an intrusive thoracotomy to prove the nature of his illness.
Even though the thoractomy confirmed that Zhang Haichao indeed suffered from pneumoconiosis, the ODPC continued to deny the diagnosis.
However, Zhang's approach drew attention from the local media. Thus pressured by public opinion, Zhengzhou City ODPC conducted a re-evaluation of Zhang's illness and confirmed that he suffered from Stage III pneumoconiosis.
More commonly known by a variety of names, the most famous of which is the Black Lung Disease suffered by coal miners, pneumoconiosis is an occupational disease caused by breathing in dust.
The high cost of defending the truth

Zhang Haichao worked at the Zhendong Abrasion-Resistant Material Co., Ltd in Zhenzhou City between August 2004 and October 2007. The plant mainly manufactured fire bricks (insulation bricks or refractory bricks), and the working environment was full of dust.
By August of 2007, Zhang was experiencing coughing and tightness in his chest. He went to the First Affiliated Hospital, the Henan Province People's Hospital, and other major hospitals where he was diagnosed with pneumoconiosis.
Zhang went to the ODPC for a diagnosis on May 25, 2009. The ODPC concluded that his illness was "not pneumoconiosis, but pulmonary tuberculosis."
Therefore, he returned to the First Affiliated Hospital and requested a diagnosis through thoracotomy.

The difficulty of defending miner's rights

The Henan Daily commented that Zhang had to pay too much in order to have his illness re-evaluated. This case reveals the practical difficulty and hardship of defending the occupational-disease rights of miners.
Mr. Tang, a Representative of Pingding Mountain Coal Miners' Rights in Henan, spoke to Radio Free China, saying, "The majority of local coal mine workers also suffer from pneumoconiosis. My friends and relatives have all contracted this illness. Many have suddenly died from this illness due to lack of air."
Mr. Tang said that there are over 100,000 coal miners in Pingding Mountain. As far as he is aware, any long-term coal miner would suffer from this occupational illness.
He estimated that there are at least 10,000 local miners suffering from chronic pneumoconiosis.
Read the original Chinese article.