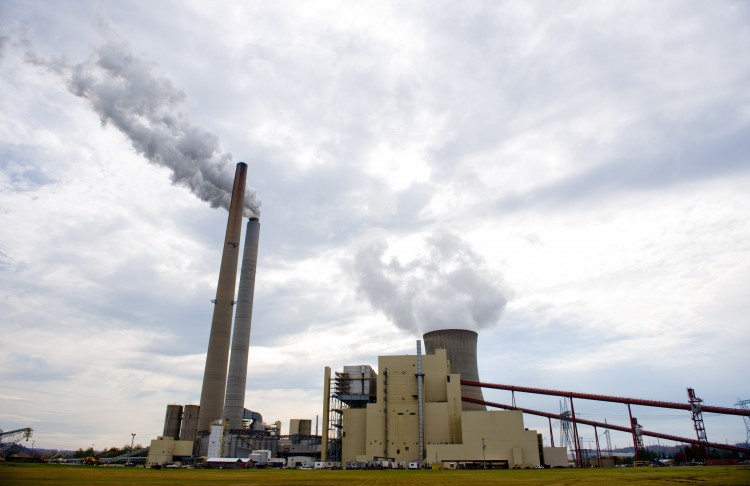 With the projected closure of more than 200 coal plants in the next few years, and with 1,400 generators at 580 plants shutting down last year, coal industry groups are criticizing the Environmental Protection Agency (EPA) over increasingly stringent regulations. 
According to a report by the American Coalition for Clean Coal Electricity (ACCCE), across 30 states 241 coal generators producing 36,000 megawatts (MW) of power will be shut down during the next three to five years. This accounts for 11 percent of America's current energy production.
"This is further evidence that [the] EPA is waging a war on coal, and a war on affordable electricity prices and jobs," said ACCCE CEO and President Mike Duncan, in a statement published on the group's website AmericasPower.org. "[The] EPA continues to ignore the damage that its new regulations are causing to the U.S. economy and to states that depend on coal for jobs and affordable electricity." 
According to the report, the states most heavily affected are Ohio, Pennsylvania, West Virginia, and North Carolina, losing a combined 18,000 MW, approximately. These states are shutting down 103 coal generator units. 
"Actually our utility rates are higher and the impact is such that it's going to interfere with the quality of life that a lot of individuals have in my community," said John McNeil, mayor of Red Springs, N.C., in an ACCCE video. "Most people, their income is fixed. They can't say 'Hey, I need $14 an hour as compared to $12 an hour to offset my energy price.'"
However, political opposition to coal regulations may slow or halt future closures. On Sept. 21 the House of Representatives passed the Republican-backed Stop the War on Coal Act of 2012, which seeks to prohibit EPA control of greenhouse emissions, and restrict Department of Interior oversight of coal mining regulations. 
The bill passed by a 233–175 vote, with 19 Democrats supporting it and 13 Republicans voting against.
Coal plant closures may become a key election issue, and could help tip the scales in November, especially in swing states like Ohio, Pennsylvania, and Virginia. ACCCE polling data claims 64 percent of Independent and Democratic-leaning voters in these states support coal power.
"This election is going to be decided in states that support coal," said ACCCE's Duncan, on the group's website. "Swing voters in swing states support the use of coal and are concerned about the EPA's politically motivated agenda."
An ad supporting Republican candidate Mitt Romney shows workers commenting on their livelihood being threatened by EPA and White House policies.
The White House has responded with a statement claiming that "natural gas, a fuel that emits fewer greenhouse gases than coal, is the main factor persuading power companies to abandon their coal units," according to the Wall Street Journal. The Obama administration has also said it's given billions of dollars to support clean coal technology. 
Clean Coal
The middle ground on the War on Coal may be found in an innovation industrialists and politicians alike are embracing. Although the term "clean coal" may sound contradictory, it refers to carbon capture and storage technology (CCS) that greatly reduces carbon emissions by capturing and processing the gasses before they go up the smokestack. 
West Virginia's Democratic Sen. Jay Rockefeller, a strong supporter for CCS technology, along with Sens. Kent Conrad (D-N.D.), and Mike Enzi (R-Wyo.), believe they have found a way regulate carbon dioxide (CO2) emissions while simultaneously utilizing coal, an abundant energy source in the United States. 
Their plan includes a bill that would amend a tax credit passed in 2008 and allow power companies to claim a tax credit of $20 for every ton of CO2 captured during utilization. 
"We know that CCS is technically viable and can be a win-win-win," Rockefeller said in a Sept. 20 statement on his website. "It can secure a future for coal in a world demanding cleaner sources of power. It can reduce harmful emissions into our environment. And the CO2 capture can be used to dramatically increase domestic oil production, through enhanced oil recovery." 
However, a major obstacle for implementation is the high cost of installing and retrofitting CCS technology at plants. This may lead many power producers into the recently cheap natural gas market. 
Some generators in existing coal plants on ACCCE's list will be converting to natural gas for power generation supply, but most will be closing.
The Epoch Times publishes in 35 countries and in 19 languages. Subscribe to our e-newsletter.