CNN host Chris Cuomo said Monday that he is aware of sexual harassment claims against his brother but cannot cover them.
New York Gov. Andrew Cuomo, 63, has been accused of harassment by three women, two of whom are former aides. He has also been under fire for withholding COVID-19 death data from state lawmakers and the public.
"Before we start tonight, let me say something that I'm sure is very obvious to you who watched my show. And thank you for that you're straight with me. I'll be straight with you," Chris Cuomo, 50, said in opening his show on March 1.
"Obviously, I'm aware of what's going on with my brother. And obviously, I cannot cover it because he is my brother. Now, of course, CNN has to cover it. They have covered it extensively, and they will continue to do so. I have always cared very deeply about these issues, and profoundly. So I just wanted to tell you that there's a lot of news going on that matters also. So let's get after that," he added.
Chris Cuomo had his brother on his show multiple times in the spring of 2020. The segments featured the pair repeatedly joking, with few substantive questions about Cuomo's handling of the COVID-19 pandemic.
The portrayals of the governor were relentlessly positive. At one point, Chris Cuomo told him: "Me having you on the show is an unusual thing. We've never really done it. But this was an unusual time. I'm wowed by what you did. And, more importantly, I'm wowed by how you did it."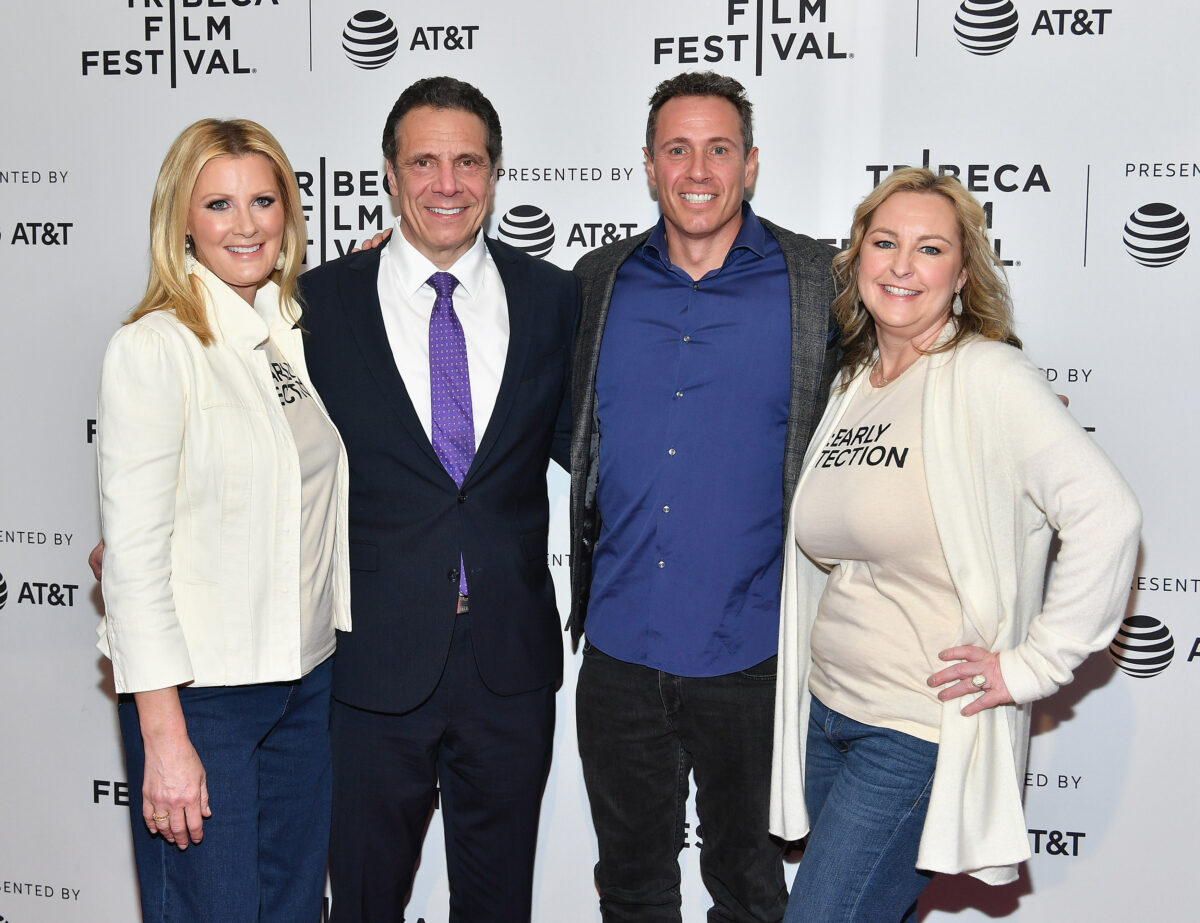 CNN hasn't responded to requests for comment. A spokesperson told news outlets that there was a ban on Chris Cuomo hosting his brother, but the ban was lifted last year. It is now back in place.
"The early months of the pandemic crisis were an extraordinary time. We felt that Chris speaking with his brother about the challenges of what millions of American families were struggling with was of significant human interest. As a result, we made an exception to a rule that we have had in place since 2013 which prevents Chris from interviewing and covering his brother, and that rule remains in place today. CNN has covered the news surrounding Governor Cuomo extensively," the spokesperson said.
Critics responded to Chris Cuomo's segment with derision. "But for months during a pandemic with NY having the hugest death toll, they yucked it up nightly," former TV journalist George Brown wrote on Twitter.
Others posted screenshots of Chris Cuomo holding up a gigantic Q-tip that his staffers had produced while Andrew Cuomo laughed during one of the 2020 appearances.
New York's attorney general is investigating the sexual harassment claims and the U.S. Department of Justice is reportedly investigating how state officials undercounted nursing home residents deaths involving COVID-19.