Closed-Door Trial For Former Shanghai Communist Party Chief
April 1, 2008 12:00 am Last Updated: April 1, 2008 12:00 am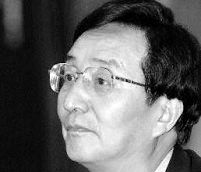 HONG KONG—On March 25 and 26, the Tianjin No.2 Intermediate People's Court began secret proceedings against former Shanghai Chinese Communist Party (CCP) Secretary Chen Liangyu. Chen was accused of bribery, abuse of authority and negligence. Human rights attorney Zheng Enchong said power struggles inside the CCP caused Chen's imprisonment, with former Chinese leader Jiang Zeming being the strongest supporter of Chen.
This is the highest level corruption case since former Politburo member and Beijing Mayor Chen Xitong was jailed for corruption in 1995, accused of corruption, misuse of authority and negligence. Further charges involved accepting bribes of up to 2 to 2.6 million yuan (about US $300,000)—a figure which many believe to be grossly underestimated.
The court heard evidence against Chen Liangyu on March 25 and verified court records and his signature on March 26, according the Beijing Evening News. Chen hired two lawyers to represent himself—Gao Zicheng and Liu Limu—but they refused to disclose any details of the case and have adamantly denied interviews. The charges against him could mean a death sentence for Chen.
A Hong Kong news agency said Chen's trial was classified as "Top Secret." Tianjian No.2 Intermediate People's Court have conveyed instructions from top governmental officials that personnel are not permitted to disclose any information of the trial to the public.
As the international press continues to highlight the ongoing repression in Tibet, Zhen Enchong explained that the CCP needs to keep Chen's case low key. Zhen believes that the trial stems from a power struggle between current Chinese leader Hu Jintao and Jiang Zeming.
"Jiang Zeming was Chen Liangyu's behind-the-scenes supporter," said Zhen. "Cheng Liangyu had been accused of crimes since his days as District Governor and District Party Secretary for Huangpu District. Although Jiang Zeming was well aware of his criminal activities, he still chose Chen as Shanghai Party chief and Committee member of the CCP Central Politburo. But the source of this corruption is much higher.
"The trial of Chen was cut and dry. It was really a political trade inside the Communist Party to prevent Chen Liangyu from incriminating higher level offenders including Jiang Zeming and Huang Ju."
During both the National People's Congress and the Chinese Political Conference, Zhen Enchong and other 100 people wrote joint letter to top Chinese Communist leaders, Hu Jintao and Wen Jiabao, requesting to present observations and witnesses when Chen went on trial in Tianjian. But there was no response.
Since September 24, 2006, Chen was under "double regulations"—meaning he was to make an account of his misdeeds at a designated time and place—by the Commission for Discipline Inspection of the Central Committee of the CPC. A year later he was officially arrested and has been incarcerated for the past year and a half. Although the case holds promise for some, many still doubt whether Chen's trial will lead to the arrests of higher level officials from the notorious Shanghai Gang.