House Speaker Nancy Pelosi (D-Calif.) said that closed-door impeachment hearings will keep happening for an undetermined amount of time, even after the House voted to allow open hearings in the inquiry against President Donald Trump.
The hearings behind closed doors, which have reportedly included House Intelligence Chairman Adam Schiff (D-Calif.) blocking Republicans from asking witnesses certain questions, will continue as long as they are "productive," Pelosi told Bloomberg.
She said open hearings could start in November and, when asked, said she couldn't rule out the investigation continuing into 2020 despite it being an election year.
"I don't know what the timetable will be—the truth will set us free," she said. "We have not made any decisions on if the president will be impeached."
Pelosi also suggested the probe could include actions Trump took that have nothing to do with Ukraine.
"There is—I should say—a mountain of concerns to be brought up," she said, while also acknowledging the public's attention span is limited. "When does the law of diminished returns set in?"
Trump's phone call in July with Ukrainian President Volodymyr Zelensky triggered an anonymous person to file a complaint against the president, which eventually led to Pelosi announcing an impeachment inquiry against him.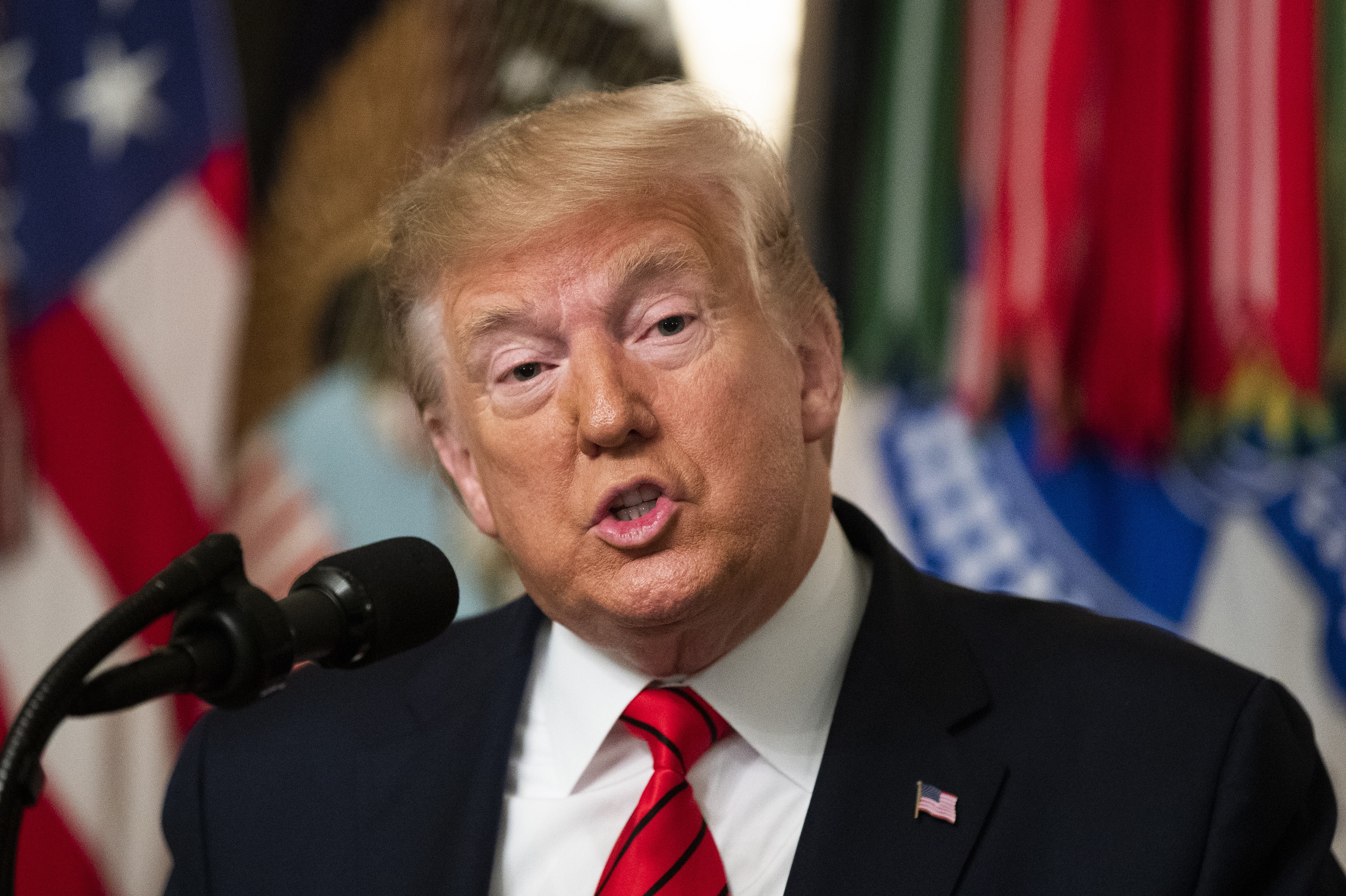 The White House released a transcript of the phone call shortly after that and Schiff released the complaint a day later.
It was later discovered that the whistleblower had contact with House Democrats before filing the complaint. The Inspector General of the Intelligence Community, Michael Atkinson, said that the person seemed to have political bias in favor of "a rival candidate," with reports indicating it's one of the Democrats seeking to unseat Trump.
House Democrats voted on Thursday to advance the impeachment inquiry. The bipartisan vote against advancing the inquiry included two Democrats.
Trump has called the call with Zelensky "perfect" and repeatedly accused Democrats of seeking to impeach him over trivial matters. Democrats accused Trump of asking Zelensky to probe a political rival, referring to the president asking his counterpart to "look into" former Vice President Joe Biden's actions in Ukraine years ago.
Biden said last year that in 2016 he threatened to withhold $1 billion in aid from Ukraine unless then-President Petro Poroshenko ousted Viktor Shokin, a prosecutor who was probing Burisma, an energy company that employed Biden's son Hunter Biden for five years starting in 2014.
Both Bidens have denied any wrongdoing, though Hunter Biden admitted recently that he shouldn't have taken the job. Joe Biden has said he was just following the direction of the Obama administration and claimed the international community wanted Shokin gone.
Zelensky's new top prosecutor said last month that his office was reviewing a number of closed cases, including the one involving Burisma.