Cliven Bundy been ordered to remain in custody ahead of his trial. Bundy will stand trial on May 2 for charges stemming from involvement in a violent standoff with federal officials in April 2014.
During a detention hearing on March 17, U.S. Magistrate Judge Carl Hoffman Jr. remanded Nevada rancher Cliven Bundy into custody to await trial. U.S. Attorney spokeswoman Natalie Collins told Reuters via email that Hoffman determined Bundy posed a danger to the public.
According to The Las Vegas Review-Journal Carol Bundy, after her husband's hearing, said: "This just proves the federal government is totally out of control. Where does it say in the constitution that the federal government has jurisdiction over a sovereign state of Nevada?"
Bundy along with 18 others—including his two sons Ammon and Ryan—were indicted on March 2 for their connection to an armed standoff with authorities that occurred near Bunkerville, Nevada in April 2014. 

The April 2014 conflict, which sparked partisan debates across the United States, was the culmination of a 20 year dispute between Bundy and The Bureau of Land Management (BLM). In response to a change in his grazing permit, in 1993 Bundy refused to pay grazing fees, which he had payed ever since 1973. 
Despite having had his grazing permit revoked, Bundy continued to graze his cattle on a piece of federal land known as the Bunkerville Allotment. This resulted in a protracted legal battle between the BLM and Bundy, which has included multiple court orders for Bundy to remove his cattle and multiple refusals to do so by Bundy.
On April 5, 2014, BLM officials rounded-up cattle they found on public land. After six days of encountering constant armed resistance from Bundy and his associates, federal agents backed down and returned the cattle they had seized.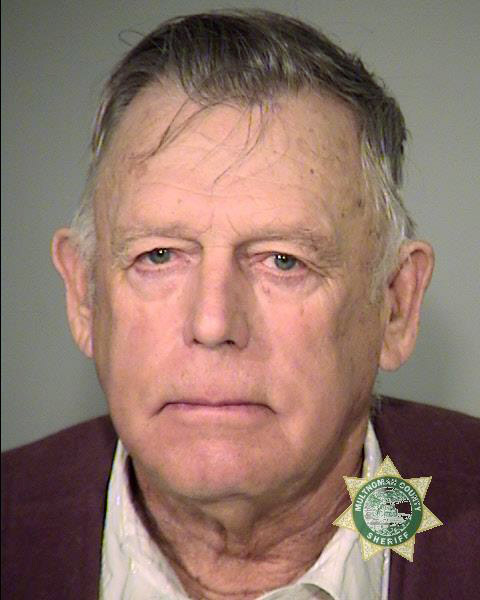 The March 2 indictment, Bundy et. al. are described as having "planned, organized, led, and/or participates as gunmen in the assault, all in order to threaten, intimidate, and extort the officers into abandoning approximately 400 head of cattle that were in their lawful care and custody."
Bundy was arrested on February 10 in Portland, Oregon. He was traveling to visit Ammon and Ryan Bundy who have been arrested by Oregon officials in connection with the armed takeover of Oregon's Malheur National Wildlife Refuge. 
Bundy received widespread support from Conservative politicians for his April 2014 actions, but notably lost much of this support when the video below surfaced of the 69-year-old making pejorative comments disparaging African-Americans and Mexicans. (warning content may be offensive.)