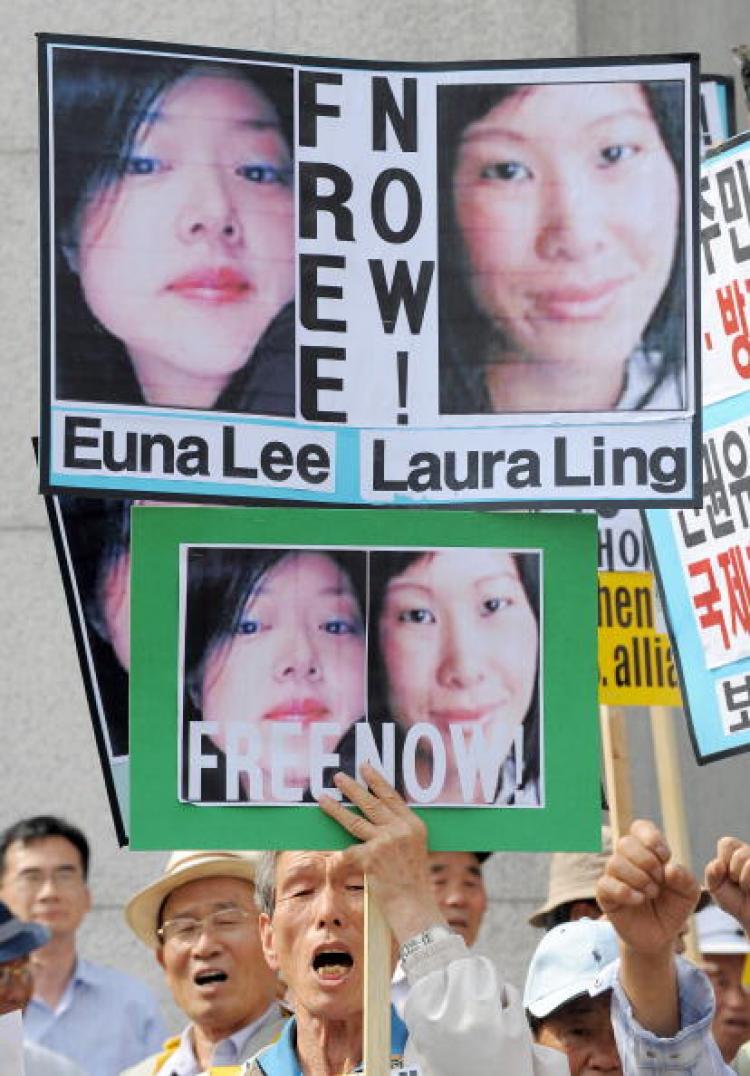 NEW YORK—Two American journalists arrested in North Korea in March appear to have been released  on Tuesday, reported Associated Press. AP cites North Korea official state media, Korean Central News Agency (KCNA), but so far no independent sources have been able to confirm the report.
Former U.S. President Bill Clinton was in North Korea on Tuesday on a private mission to secure the release of the journalists, reported to AP. He met North Korean Leader Kim Jong Il in the capital of Pyongyang, said the report.
News of the pair's release could not be found on KCNA's Korean or English language Websites at the time of press. 
Reporters Without Border (RSF), the press freedom organization that has been following the case closely, also could not confirm the release of the journalists, but believe it to be true.
 "Our organization is thrilled to know that they've been released," said Tala Dowlatshahi, senior advisor and spokeswoman for RSF New York Bureau. "And we want to thank President Clinton for spending the time to go out there and bring them home.
"This is going to set a precedent for the North Korean government in the future that they are not going be able to get away with jailing American journalists illegally and then not being held accountable. This is a clear indication that they cannot continue to do that," she said.
Sam Trudeau, New York representative of RSF and United Nation correspondent believes that Kim issued a pardon for Euna Lee and Laura Ling.
"I assume they'll be probably coming back soon. They've been held in difficult condition," he said.
Both journalists work for California-based media company Current TV. Current TV is an independent media company led by Clinton's former vice president, Al Gore.
The duo was documenting human rights abuses against North Korean women along the China-North Korea border when they were arrested on March 17.
They were sentenced to 12 years each in a labor prison June 8, 2009. They are the first American journalists to be arrested at the China-North Korea border, said director for RSF Washington, D.C. Lucie Morillon in an interview last June.
Alanna Zahn, contact person for the Website for saving Laura Ling and Euna Lee (www.lauraandeuna.com), said that the family has been told that the two journalists are released. She did not identify who told the family the news and did not make further comment.
"The families of Laura Ling and Euna Lee are overjoyed by the news of their pardon," says a statement on the Website.
"We especially want to thank President Bill Clinton for taking on such an arduous mission and Vice President Al Gore for his tireless efforts to bring Laura and Euna home."